Big Sexy Soup Headed Your Way!
It's the perfect time of year to cozy up to a homemade bowl of soup! My friend and fellow Cranford resident Frank Martino just launched his Big Sexy Soup company. He's cooking up fresh soup made from the freshest ingredients and delivered straight to your door!
Please tell us a little bit about yourself – where you grew up, where you live now, and what you love about your current community!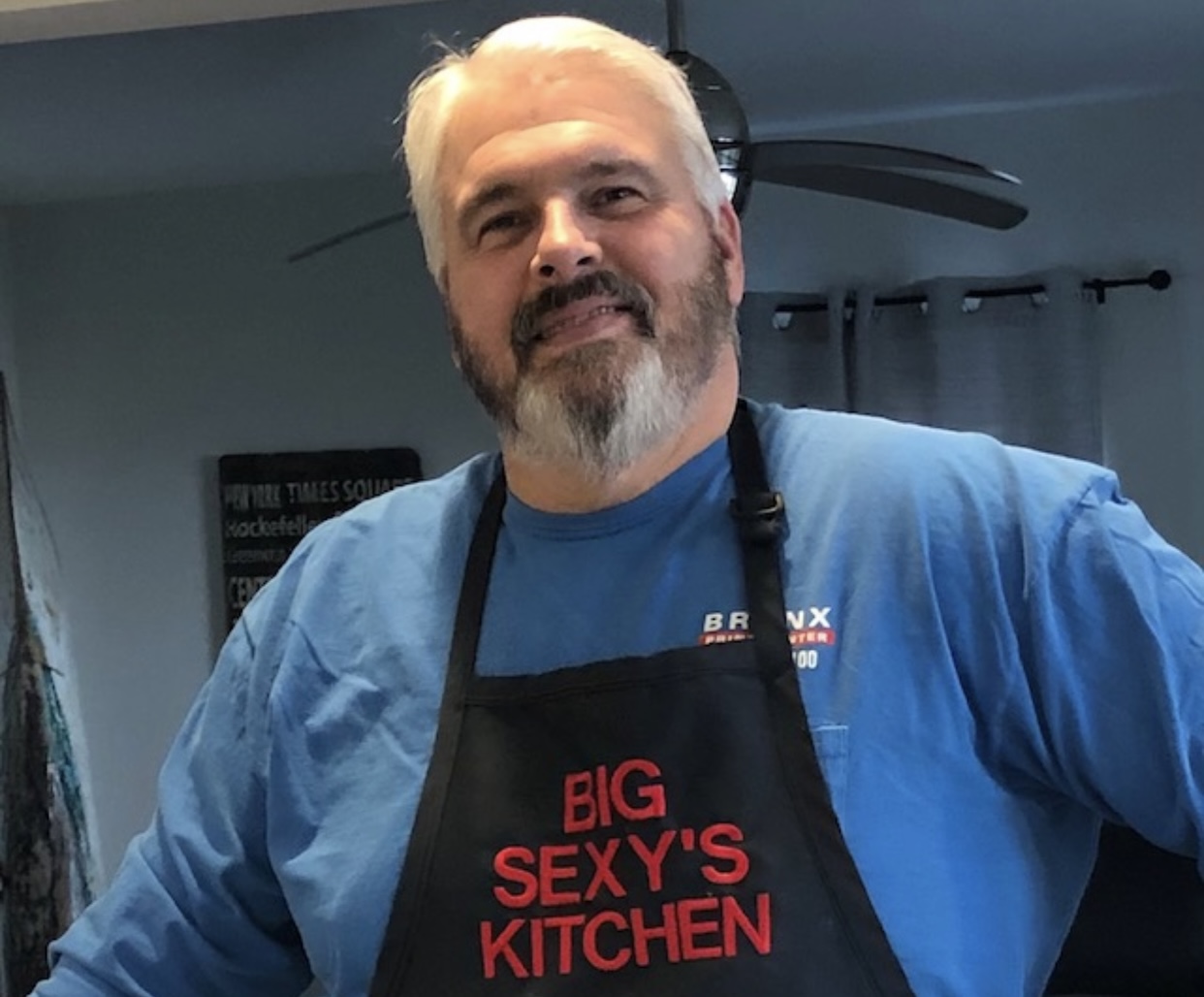 I grew up in Brooklyn, NY and my wife Christine and I moved to Cranford, NJ in 1998. We love Cranford for so many reasons, but I'd have to say what we love most are the people and strong sense of community. Due to the fact that our two children attended the public schools here we met so many wonderful people, including Sharon and Brad!
Have you always enjoyed cooking? What was your inspiration to start Big Sexy Soup?
I've always loved to cook. Growing up in an Italian home, I saw from an early age how good food brings people together. It was a big part of our culture and my grandmother was the one who made it all happen. My grandfather also made homemade wine and grew vegetables and herbs in our backyard.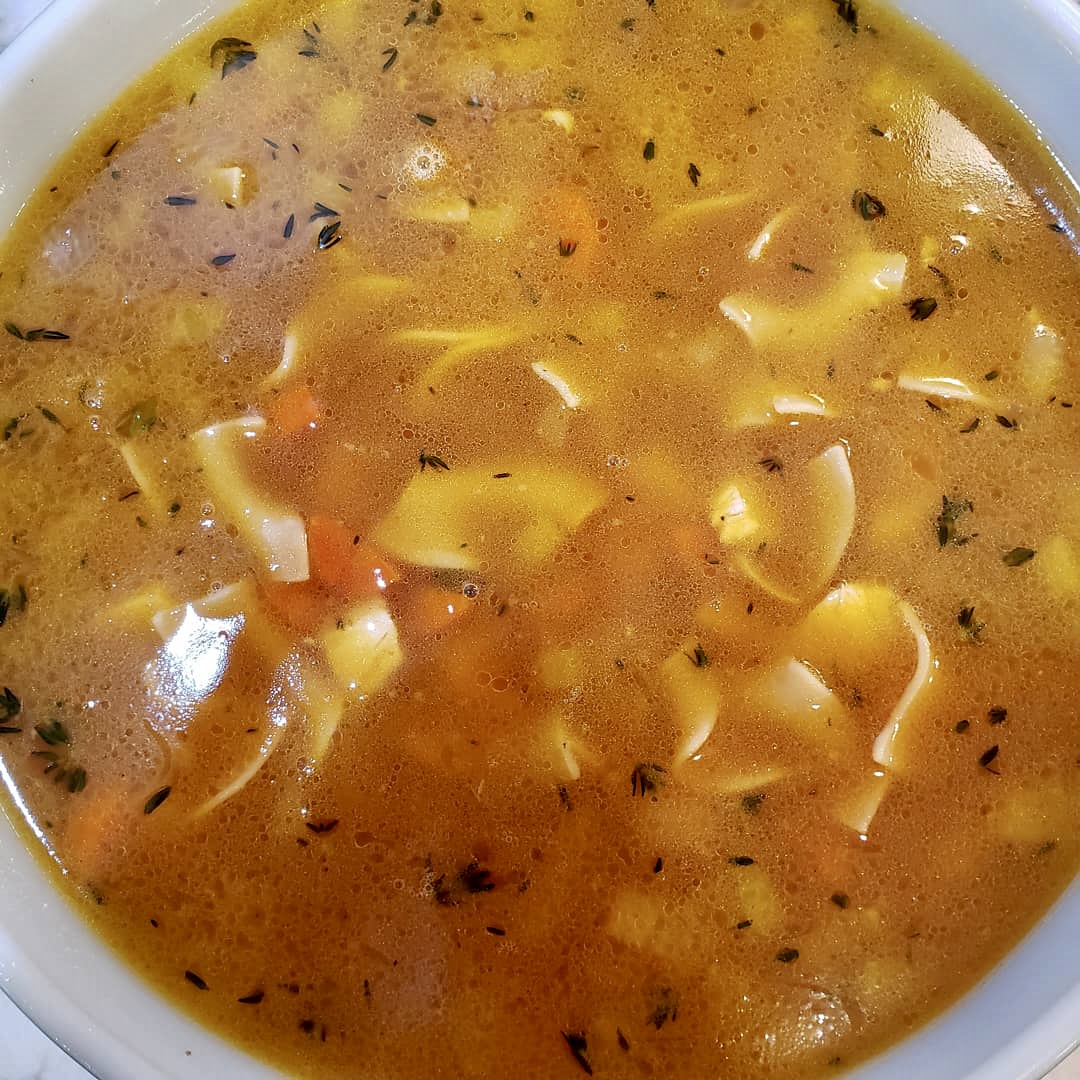 How did you get into the business of soups? Why soup?
Unfortunately, after 25 years my job is being outsourced. For a long time, people told me that I should jar my sauce or open a restaurant. As a result, I decided to start a local home-based food business. Since I make a lot soup in the winter I thought, "what is more comforting than a bowl of hot soup on a cold day"?
How did you come up with the name "Big Sexy Soup"?
LOL. I'm a big guy and "Big Sexy" has been a nickname of mine for quite a number of years. As soon as I mentioned my soup idea to my wife, she said "Big Sexy Soup"! Voila!
Are you making Big Sexy Soup out of your own home or do you have a commercial kitchen?
Out my home for now
How will customers be able to place an order for Big Sexy Soup – and will this be delivery or carryout?
Orders will be taken by DM to 908-858-2940 with a 6:00 PM Friday cut-off for Monday doorstep delivery in Cranford/Westfield area.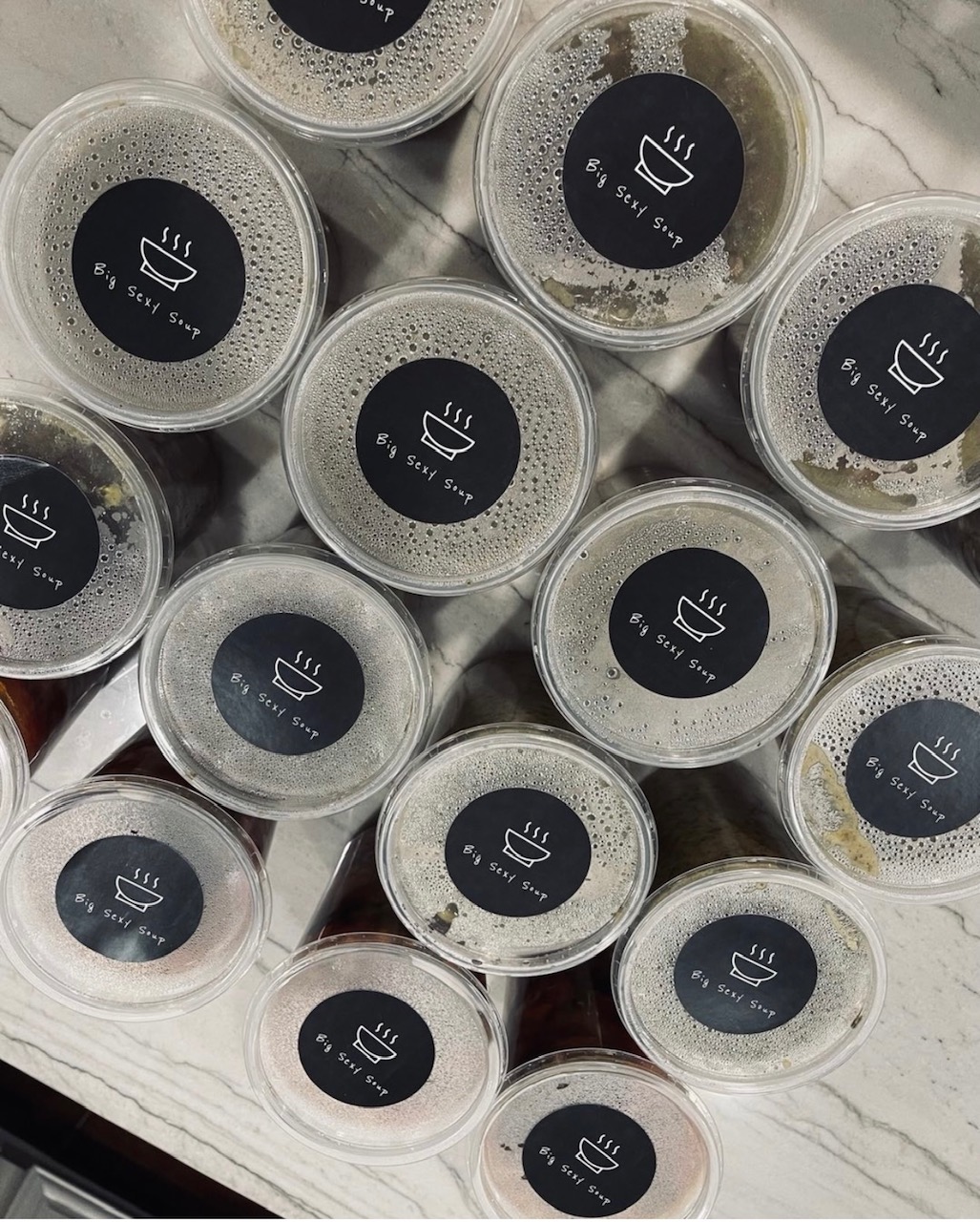 What are your specialty soups? How many flavors will rotate at a time?
Lentil and Roasted Chicken Noodle are my favorites. There will be 4 soups weekly with my Vegan Roasted Kale and Cauliflower available each week.
If you could pick your favorite soup, what would it be?
Lentil, due to the fact that it was the soup my grandmother always made for me. Plus, it's delicious and healthy!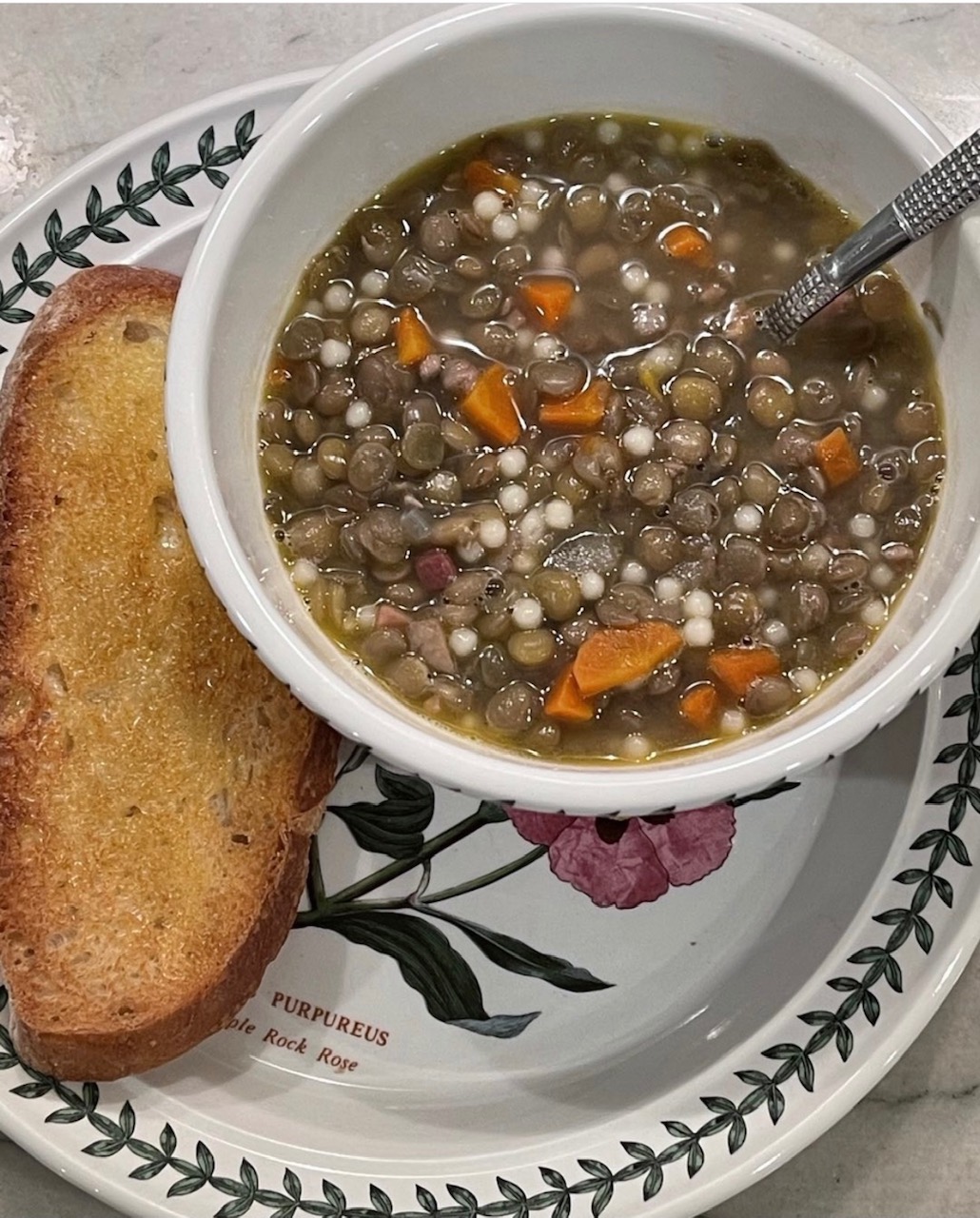 Will you offer different sizes to purchase?
For now, I'm only offering quart sizes for $9.99
What are you most excited about for the start of your Big Sexy Soup business?
Sharing my love of cooking with others and helping simplify their lives by providing wholesome, delicious and convenient food. (Sounds like a mission statement, I know!)
Make sure to follow Big Sexy Soup on Facebook and Instagram to see their latest soups to warm up your day!