Cranford Mother Opens Unique Online Boutique Thoughtfully Curated for the Modern Woman
Gems for Mama Website Showcases "Hidden Gems" for the Conscientious Shopper. Let's face it ladies – the days are hectic. We probably need an extra four hours added to each day just to get through half of the "to-do" list! When it comes to finding that "perfect" gift – to splurge on ourselves or that special someone – we want to find a quality product and QUICK! Gemma Kennedy, Owner/Founder of Gems for Mama , has the perfect solution to your shopping woes.
Gems for Mama is "an online boutique thoughtfully curated for the modern woman to effortlessly shop unique and uplifting products that fit her lifestyle". This Cranford mom of three is ready to help the busy women of today by carefully handpicking "hidden gems" that will easily delight anyone on your gift list. She's taken all the work out of shopping and put everything into one beautifully designed website! In my latest blog featuring local women in business, I caught up with Gemma (who just gave birth to a bouncing baby boy) and found out the motivation behind her new company and some "must-haves" for fall!
Gemma is originally from Ireland!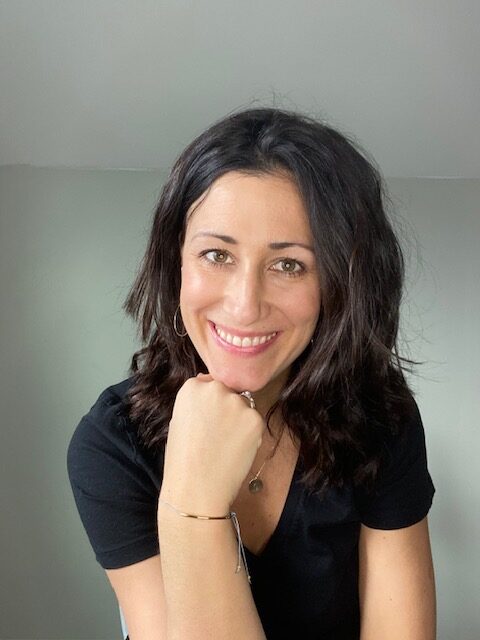 I'm the youngest of three, and the daughter of two originally from Dublin, Ireland. I grew up in a town called Sandycove ("beside the sea" as we say in Ireland). Being so close to the water certainly shaped my passion and love of natural, ocean-inspired scents, brands, and styles which you will see across my store, Gems for Mama.
A little bit about Gemma's journey:
Fourteen year later, I am still living in the United States in our lovely town of Cranford, New Jersey. I am the proud mom of three young children, Oliver (4), Ava (2) and 'baby Max' (as he'll forever be known by all who know us) born in August. I'm also the wife to my fun-living husband Phil who was (fun fact) my real estate broker when I moved to New York (clearly, he's great at sales!).
How did you end up in Cranford, NJ?
We moved to the Southside of Cranford three and a half years ago. Our focus was proximity to NYC for commuting and more space for our family. We found this hidden gem of a neighborhood by accident, getting lost on our way home from visiting a friend in Scotch Plains. We drove through both Westfield and Cranford and immediately fell in love with these quaint towns and knew we had to move here!
Gemma's background in the business/ fashion industry:
My education is a bachelor's degree in International Business and Languages and a diploma in Event Management. Since the early age of 15, I enjoyed sales and meeting new people. I worked part-time in retail jobs throughout my teenage years, as well as in sales promotion and marketing FMCG brands. With a passion for creative expression, travel, and meeting new people, I moved to New York City in 2007 and started my career in sales and brand marketing management.
What motivated you to start your own company?
For as long as I can remember I have always dreamt of starting my own company. I have a lot of respect for entrepreneurs who act on their passion and turn their dreams into a reality. In August 2020, I gathered up the courage to act on my dream and in January 2020 I opened my online boutique, Gems for Mama. I hope to motivate other women and moms to pursue their dreams. My desire to spend more time at home with my children and watch them grow up inspires and motivates me every day. I want to show them that it is possible to make your dream a reality. Just take that first step and the rest will follow with some passion, hard work and determination!
What is the inspiration for Gems for Mama?
At Gems for Mama boutique, my vision is to curate a collection of items that are dear to me. I choose these items for you to enjoy for yourself or share with those closest to you. My inspiration is a combination of things: wanting to do something I love every single day, my passion for uncovering and spreading awareness for hidden 'Gem' brands, my desire to help women feel supported, and my mission to give busy moms back the gift of time. Hopefully I did this by creating one dedicated shopping experience for the modern mom!
What do you think is the biggest obstacle for busy women today?
I think our lives are so hectic and occupied that we forget to make ourselves a priority. We think it is impossible and almost selfish to take any "me time". You must try to make time for yourself. I think it is important for your own sanity and will make you feel happy and fulfilled just carving out 15 minutes! Whether you are actively pursuing a goal, treating yourself to something special online, enjoying a cup of tea, reading a book, lighting a candle, or pouring that glass of wine … this small step will make a big difference for your well-being. I think it also shows our children that we value ourselves as well.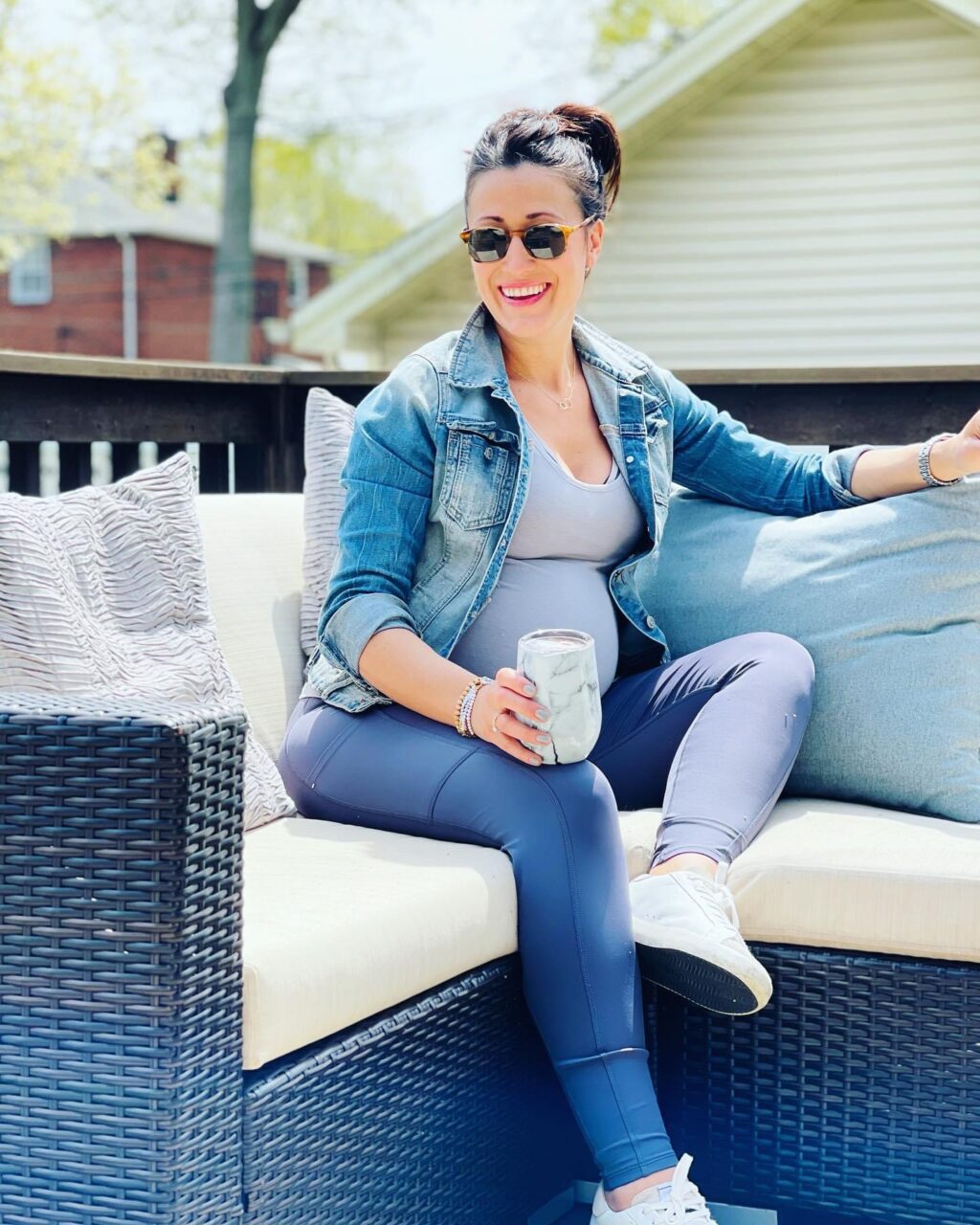 How does Gems for Mama achieve helping women with "me time"?
Our store is filled with a variety of uplifting products that help create an experience for women to remember during her much deserved "me time". Whatever she needs we have a product to help – from de-stressing, to having fun, and all that is in between. Our curated collection ranges from wellness and aromatherapy, handmade natural skincare, trendy apparel, and handcrafted accessories. We also have everyday home décor, children's apparel, and accessories. We are in the process of launching a small collection of curated gift boxes filled with lovely "Gems" we know moms are going to love to gift and receive!
How do you find the companies that are represented at Gems for Mama?
There is a lot of thought and time that goes into researching the brands I select to sell at Gems for Mama. I make sure I am passionate about the brand and the story behind its creator. Ensuring that our values and beliefs are aligned and product quality and customer service is top priority. I take pride in selecting each brand to ensure every one of my modern mom customers has a great experience.
What qualities are important when searching for a new business?
Similar company mission and brand values are paramount such as women-owned, handmade, eco-friendly, social good and made in USA or EU. As a modern mom myself, I am always looking for new and unique small brands that will fit my lifestyle needs. I put myself as the consumer and test out the product first. I read customer reviews and do my research, ensuring I get excited and want to use these products every day before introducing it to my modern mom community.
The Gems for Mama Mission
Our mission is to create a unique shopping experience that supports the well-being and lifestyle needs of the busy modern mom. We want to be the bridge that connects our modern mom community with trustworthy women-owned unique artisan brands, that inspire and enable moms to feel more confident, content, and capable. Giving back is close to our heart at Gems for Mama and as we continue to grow, we will act and donate at least 3% of profits to causes close to our heart, that help promote stronger support for mothers and children.
Pick 5 of your favorite items for purchase right now on the Gems for Mama website
Our all-natural, aromatherapy wellbeing collection by UK brand Scentered. I adore each of their
six signature scents and use their mess-free essential oil balms daily, as well as the home
candles to help transition your mindset throughout your busy day.
Our handcrafted small batch jewelry collection: our ocean inspired stacking rings by owner
Sarah of Boem collection and our everyday essential necklaces by mompreneur Sita, owner of
Sabina Jewelry based in CO. I wear my gold eternity necklace and Juliet and Ava ring, every day!
Having just had a baby in August, our modern maternity apparel collection by mompreneur
brand Darity is one of my favorites! So stylish, comfortable, and practical! The perfect collection
to last you throughout every phase of pregnancy.
Our stylish collection of high quality, fashionable Gigi Pip hats designed in Utah and woman
owned and operated.
Our collection of motivational home décor: USA made hand lettered coffee mugs and candles by
owner and designer Melissa, of Sweet Water Décor.
Gemma's Advice for Other Busy Moms
"Stay positive, work hard, and make it happen! Trust your inner self and intuition, don't worry about what
anyone thinks about you or what you're doing. Be completely yourself so that others feel comfortable
enough to be themselves around you too. Don't be afraid to fail when going after your dream. Just acting
and taking the first step forward to make it happen is the hardest part. the rest is taking small steps day by
day and having fun while you are at it! Don't see other women as competition even if they work in the
same field as you. Don't be afraid to be vulnerable and ask for advice. When we work together, we can
learn from one another and help each other!"
Contact Gemma at:
Website: www.gemsformama.com
IG/ FB Handle: @gemsformama
Direct Email: gemma@gemsformama.com
Direct Cell: 917.251.8394