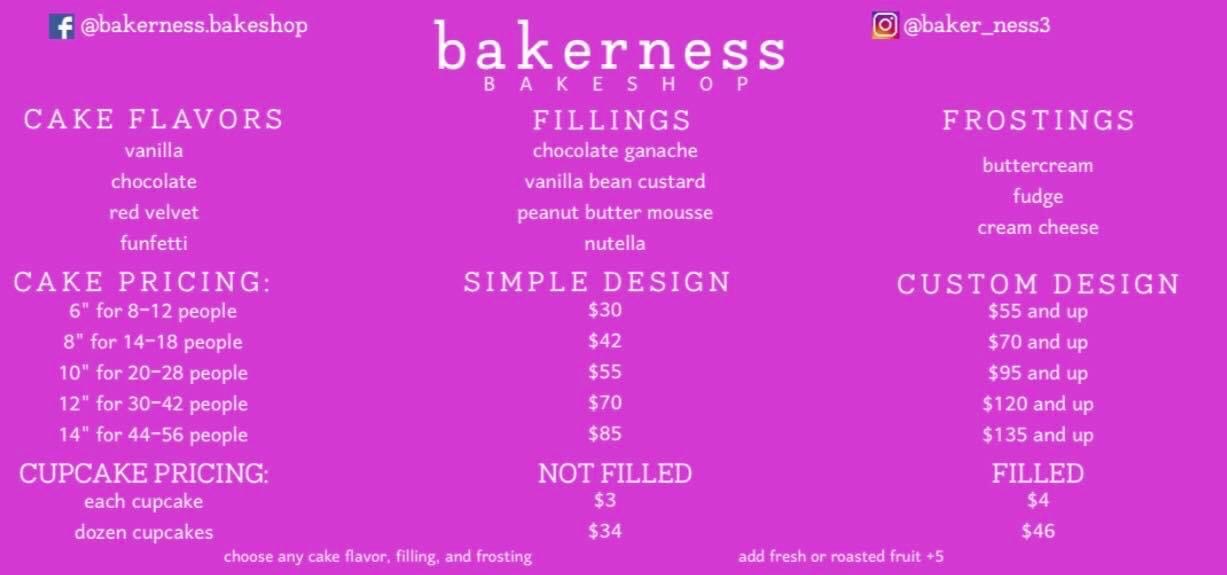 Bakerness.bakeshop is now open! If you had the pleasure of dining at Pairings Plate + Palate in Cranford, NJ, then hopefully you were able to enjoy the scrumptious, sweet creations of executive pastry chef Vanessa Kenney. Vanessa worked at Pairings for the last nine years and, unfortunately, due to the pandemic, the restaurant had to close. (My heart is literally broken, as Pairings was my go-to special occasion restaurant, and I will miss Vince and Carol deeply.)
However, while Vanessa was staying at home with her family, she continued to bake. Like many during this difficult time, Vanessa had to "reinvent" herself and decided to open her own bakeshop out of her kitchen. Her stunning cakes and confections continued…now under the name bakerness.bakeshop. Learn more about how you can now delight in these treats at your own home and special event!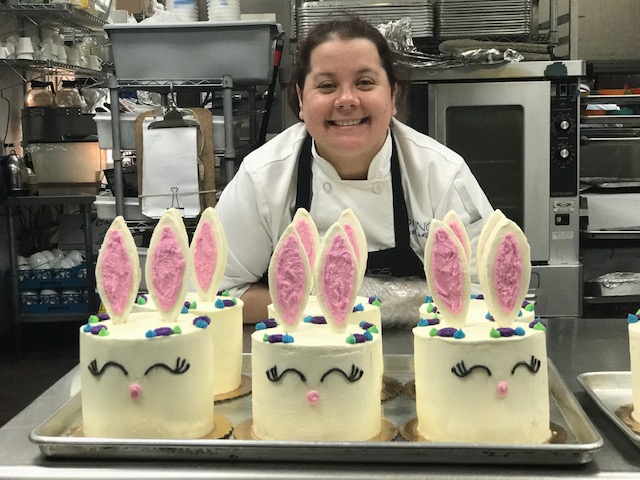 Tell us a little bit about yourself!
I grew up in Manalapan, NJ but now I live in Saddle Brook, NJ. I love the town because I really love the school my kids go to. The principle and their teachers are always so involved in the children's lives. It makes me feel really happy that this is where we call home! Even when the pandemic hit, and we were doing online school, I was always in constant contact with the teachers. They really helped to keep us all together when we all felt so far away.
What inspired your love for baking and why did you choose to pursue this as a career?
I always loved baking as a kid. I never realized it was something I could do as a career. When I was in high school, I decided I wanted to pursue a career in fashion and went to F.I.T. (Fashion Institute of Technology) in New York City. While I was there, I earned my Associate's Degree in Patternmaking Technology. I liked how exact and precise everything was.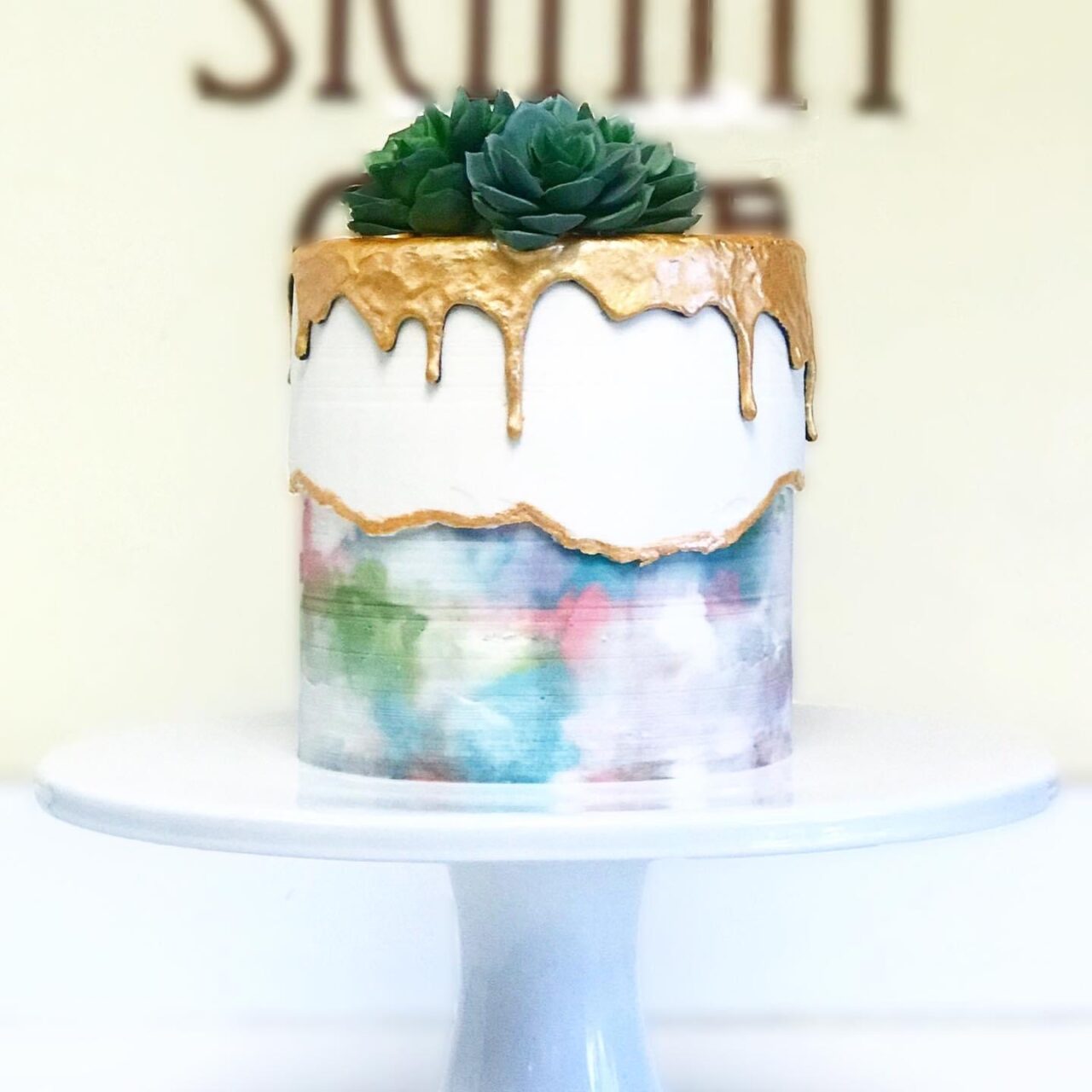 After that, I started my Bachelor's Degree in Fashion Design. While working in the business industry, I realized I was just so unhappy. It was apparent that fashion was not for me. I was living in New York City at the time and meeting so many people in different schools. When I found out about pastry school, it was all I could think about. Before I knew it, I had left F.I.T., enrolled in pastry school, and never looked back!
Where did you go for culinary school and what was your area of expertise?
I went to The French Culinary Institute for Pastry Arts in NYC. I believe the name of the school has changed and now it is called The International Culinary Center (ICE).
Where did you work prior to Pairings in Cranford, NJ and what drew you to work at this restaurant?
Before working at Pairings, I had worked at a steakhouse in NYC and a couple of bakeries in NJ. What drew me to work at Pairings in Downtown Cranford, NJ was that we made EVERYTHING from scratch. I learned so much in just my first couple of months.
Another thing that drew me to Pairings was that there were so many women working in the kitchen. Being able to work with so many strong women has definitely helped shape me into the woman I am today!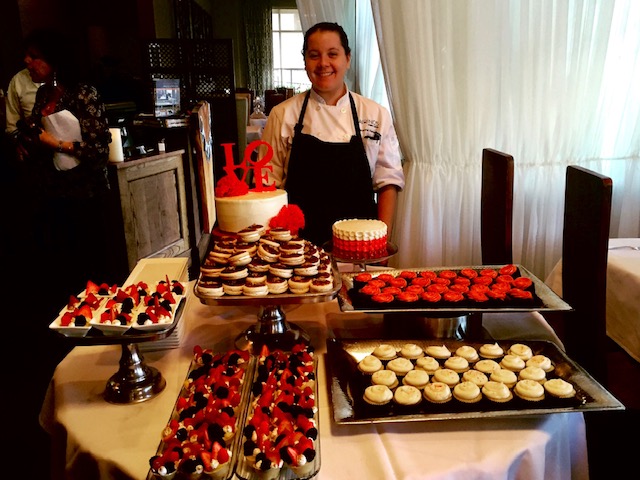 What will you remember the most about working in Cranford, NJ?
What I will remember most about working at Pairings is everyone I worked with. Most of the employees had been working there for at least three years (if not more). Working the hours we did, we had created our own little family. We might have fought like family, but we loved each other! I hope to be as happy with my own Bakerness.Bakeshop business
What was your favorite dessert creation at Pairings?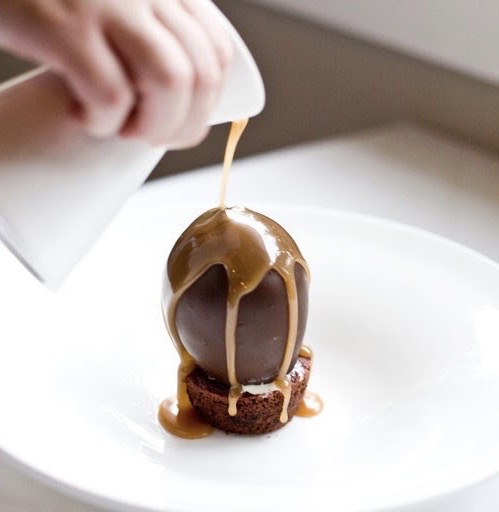 My favorite creation at Pairings was actually written up in the New York Times in April 2015! ("Ever-Changing Flavors, With a Hint of Daring at Pairings Palate + Plate") A small cupcake on the dessert menu started as a slice of red velvet cake with a scoop of mascarpone ice cream. Then I would gently place a dark chocolate "bulb" over it so all you see is this chocolate "bulb". I created the bulb by dipping a blown-up balloon into melted dark chocolate, letting it set, popping the balloon, and pulling the balloon out so all that was left was the chocolate.
Then, when the servers would bring the dessert to the table, they would serve with a side of hot caramel sauce and pour it over the chocolate. The chocolate would melt from the hot caramel and it would then show the cake and ice cream. That was called the "Chocolate Bomb".
What motivated you to start your own business?
I always wanted to have my own business. I just never thought it would happen so soon. When Pairings closed down, I did a lot of thought about what I wanted my next step to be. I didn't feel like I would be able to find a job like what I had at Pairings with the pandemic going on.
I also have been loving all the extra time I have at home with my kids now. After a lot of thought and talking with my husband and my parents on what they think I should do – they all told me it's time to do what I want! So I decided to take the leap and start bakerness.bakeshop.
Why the name "bakerness.bakeshop"?
So I came up with bakerness.bakeshop simply because I am a baker and my friends call me "Ness". I thought it was a nice play on that!
What are your specialties and what events do you cater?
At Bakerness.Bakeshop. my specialties are cakes! I love making cakes and learning all the new techniques that are coming out and applying them to my creations. Another aspect I adore is making a cake and then telling myself everything about it I don't like so the next one will be even nicer. I do baby showers, bridal showers, birthdays, weddings, graduations, christenings, bar/bat mitzvahs, or any reason to have a cake! You don't need a reason!
During this time of social distancing – how are you keeping up with safety measures and what is the best way a client can work with you for an event?
During this time, I am being very careful while I am working. I am constantly washing my hands and cleaning my work areas. I use a lot of sanitation and bleach. If I was to meet with a client in person about an event or to set up their order, I would wear my mask and bring plenty of hand sanitizer and sanitation wipes. I am also offering curbside pick-up and contactless delivery (for a small fee depending on where you are located).
How far will you deliver or is it pick-up only?
Bakerness.Bakeshop offers free delivery around the Cranford, NJ area and in my town of Saddle Brook, NJ. Outside of that, I will just charge a small delivery fee depending on where the location is.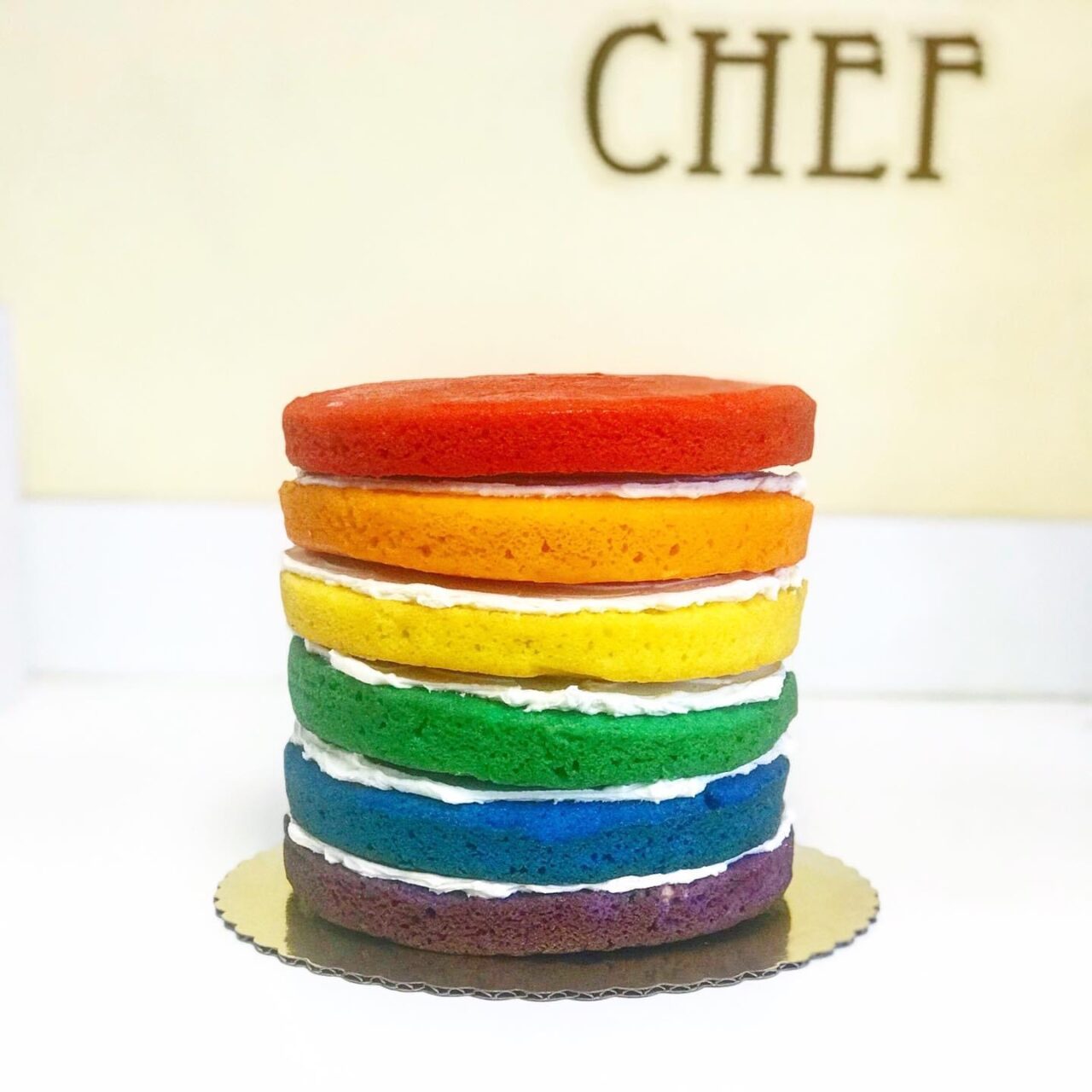 What's the best way to reach out to you and place an order?
The best ways to reach out to me are through email bakerness.bakeshop@yahoo.com, my new Facebook page bakerness.bakeshop, or Instagram @baker_ness3. You can also see my menu and work that I have done on the social media!
Favorite thing on the menu this week that someone HAS to order?
So, right now I am making these jumbo chocolate chip cinnamon rolls. Although they aren't on my menu, but they are being offered as a special. They are SOOO good! The way the chocolate and the cinnamon complement each other is delicious!
Hopes for the future of bakerness.bakeshop once this pandemic is over?
I hope that when the pandemic is over, I will be doing enough business to get a store front bakery. Right now, I am working from home and I have managed to turn my kitchen into a working bakery. But I cannot wait until I am able to have my own store front!