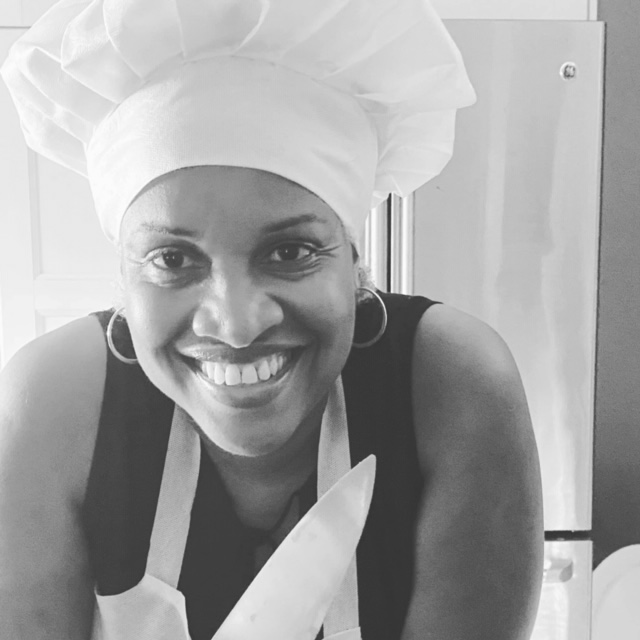 Foodie876_908: Local Cranford, NJ Mom Hosts Live Cooking Class Today at 4pm!
Foodie876_908! A powerful theme has been running through many of my blog articles lately – and that is the perseverance of people and the ability to adapt and change in times of need. I am so inspired by our fellow neighbors who have used this period in time to reflect on their passions and create something spectacular from their talents.
Meet Cranford resident Pauline Bennett-Oleary – who describes herself as Foodie /Marketer/Teacher/Mom/MomChef/Authentic Jamaican meals and Much more…Out of a need to keep busy at home during quarantine, Pauline created her social media presence in July, Foodie876_908 – and everyone is raving about her stunning dishes! She describes her cooking style as a nice hybrid of her hometown Jamaican fare and American food – "a little healthy, a little cheat, and a mix of both!"
TONIGHT, July 29 at 4:00 pm on Cranford, NJ Moms Pauline will be hosting her first LIVE Cooking Class and teaching everyone how to make curry shrimp! Message her in advance at her Foodie876_908 FB page for a list of ingredients! Here's a little bit about your neighbor that you might not know…
Tell me a little bit about yourself – where you grew up, how you came to live in Cranford, NJ, and what do you and your family love the most about this town?
I grew up in a small, rural town in Jamaica – and later after high school, moved to beautiful Ocho Rios. This is a beautiful tourist town, many here may know, home to Dunn's River Falls. I moved here in 1995 and started college at the late age of twenty-six. I met my husband while in college, and the rest is history. My husband is a local Cranford boy, Michael O'Leary, who left Cranford and lived in New York City for years.
We both lived in the city for some time, had one baby and then the second came and we needed more space for the family. Mike's childhood home was empty, and we decided to move to Cranford until we found a town that we loved. It took us two months to realize that this was home. I love Cranford for the people- my neighbors are my family!! I really mean that, we take care of each other…the moms who will drop everything to help you brings back a feel of my island home. Growing up I had Village moms.
When did you find your love for cooking? What inspired you?
So, about my love for cooking… I think it's more my love for food! I love food, always did. My mom never taught me how to cook. I never cooked till I was pregnant with my ten-year-old. Mike and I ate out every night with our crazy work schedules. As a mom, you remember that intense hunger you felt when you were pregnant? I was soooo hungry all the time, but all I wanted was Jamaican food.
My poor husband had to travel from Manhattan to the Bronx to get me authentic meals. This was really getting out of hand, so two friends from college, Debbie Chamber and Nicole Whyte, started teaching me how to make my own meals over the phone. After numerous failed attempts, I was on my way. My husband also took me out to the best restaurants and taught me about American dishes and anything he liked (which was everything). He is super adventurous!
How long have you been creating recipes and sharing with other local chef enthusiasts?
My cooking started taking off and now it is any meal we can think of. I have not really shared recipes; I have mostly fed my neighbors my cooking. (You can see her spectacular dishes featured on Foodie876_908 and Cranford Cooks FB Page)
What is your ABSOLUTE favorite meal to make for yourself? What do your children love?
My absolute favorite meal…stew peas …what you call beans, cooked in a stew with pork and dumplings for hours and served with rice.
Did the stay-at-home period this spring/summer ignite a further passion for cooking?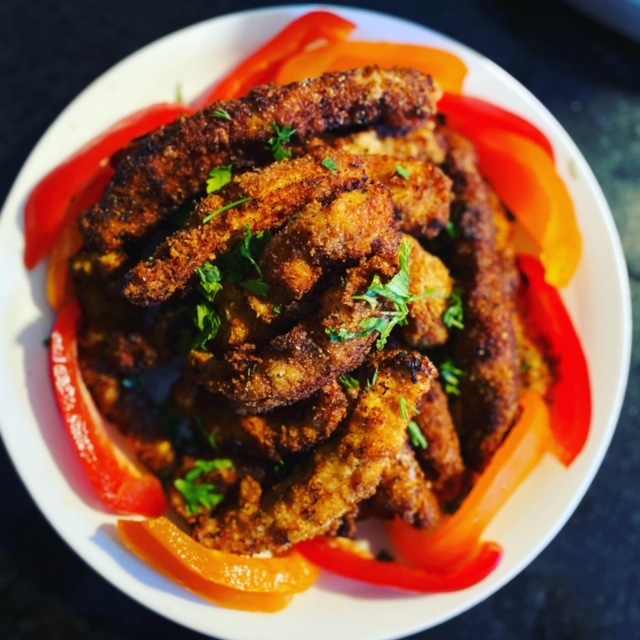 I started asking friends to follow me. I sent a message to Rebecca Morales Tantillo and asked her to follow me. She did so much more – she put out a blast on Cranford, NJ Moms FB Page and asked local moms to follow me. It really took off from there….
Tell me a little bit about #foodie876_908 – what does the name refer to?
The name #Foodie876_908 – I am a foodie and 876 is Jamaica's area code and 908 New Jersey's area code. I wanted to keep it simple and to the point..
I love the idea for your upcoming live Zoom cooking class on Cranford, NJ Moms Facebook Page – what is the hope for this new market in the future? Cooking classes? Private chef?
I would love to do Foodie876_908 Zoom classes, private classes, couples' classes and group classes!
How would you describe the type of meals that you create? Are they easy to replicate at home? Would you consider most of the meals healthy and budget friendly?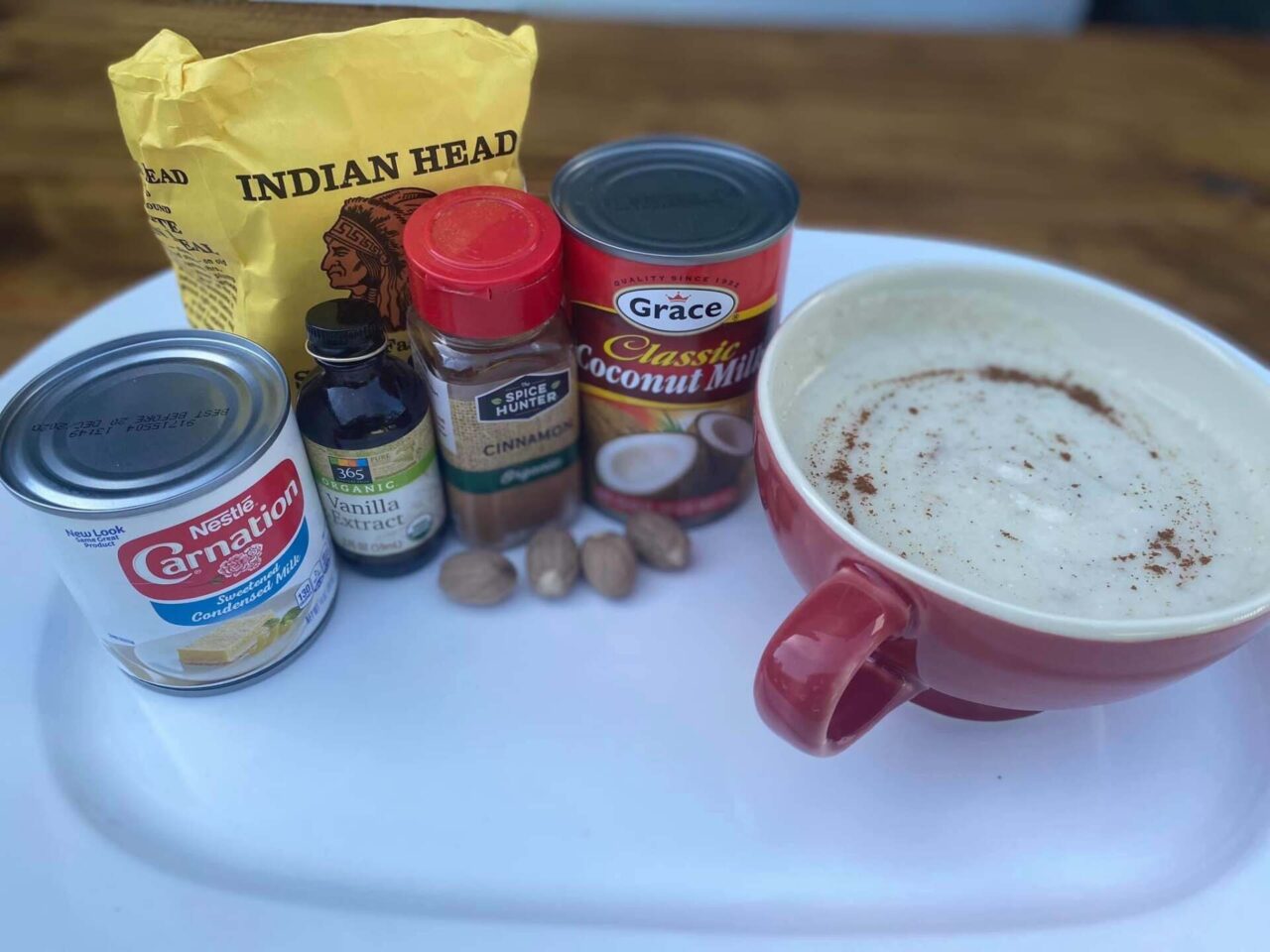 I don't want to lock myself into just Jamaican dishes as I can do so much more. I also love stories that come with each dish. My Jamaican culture is so rich, and I want to share that, too. But not lock people out by feeling that Jamaican dishes are too hard. So, there is something for everyone – easy dishes for late nights, sports nights, quick meals and dishes for more adventurous cooks. I want to share that via Foodie876_908!
Jamaican meals are not known to be healthy…LOL! You can't have that much flavor for free, you can't have it all! I mean, I can make you a healthy Jamaican meal, but generally it's more carbs than anyone should have. Hence, it's a treat.
I want my page to be a little healthy, a little cheat, and a mix of both. I will have classes where I will provide ingredients especially for the more hardcore Jamaican meals, or I can give a shopping list. It can vary between low budget to a little more pricy -especially seafood dishes. I will have easy 30-minute meals and 4 hour long Jamaican dishes.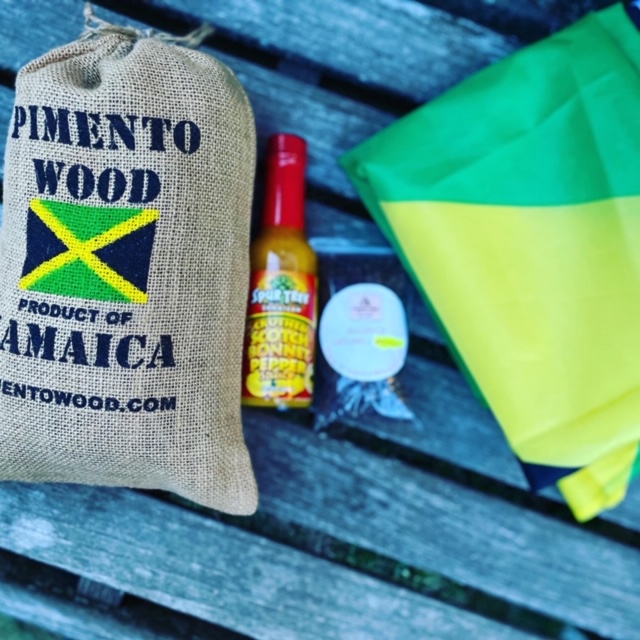 Tell me where you see yourself in the local chef/cooking business in 6 months.
When we are done with this pandemic, maybe a private chef! I am also thinking of doing small BYOB parties and cooking for groups.
Thank you so much, Pauline, for this interview about Foodie876_908! So nice to get to know a local mother and find out her passions and talents – especially during this time of bringing a community together!
Make sure to follow Pauline on her Foodie876_908 Facebook Page and her Instagram site at Foodie876_908 Instagram. If you miss out on this live cooking class, I have a feeling there will be more in the future! Get your apron and chef's hat on and start cooking with Pauline!