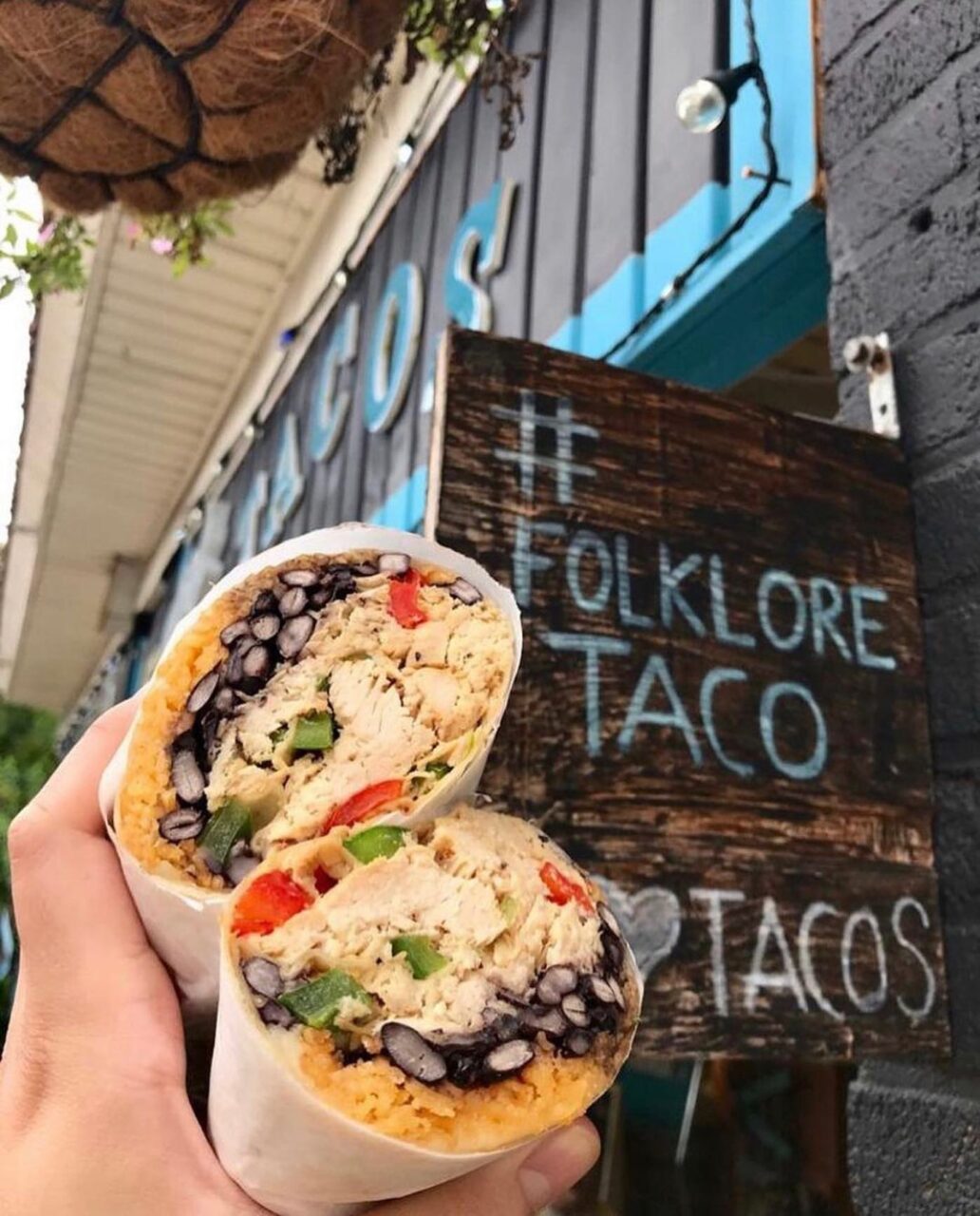 There is a glimmer of hope and excitement when a new family-owned restaurant opens its doors these days. With our small businesses feeling the strain of the pandemic, it's so important to embrace these new eateries and help spread the word! I heard raving reviews about Folklore Artisanal Taco , which opened this summer at 101 North Avenue West in Cranford, NJ.
The buzz word around town was "authentic" and "traditional Mexican fare". From tacos, burritos, and homemade aguas frescas, I had to find out more…and eat my way through the menu!! First let me tell you a little bit about the owner of Folklore Tacos, how Cranford came to be its third location, and why you need to make Mexican your meal tonight!
It all started with street tacos
The Owner of Folklore Artisanal Taco, Sergio Capdevielle, shared with me that his grandparents from Veracruz began in the restaurant business and his parents continued with the tradition in Puebla Mexico in their hometown, Teziutlan. They used to sell tacos in street fairs and almost every night they would sell out! The family brought their love and passion for true, Mexican cuisine to the east coast. Being a winner of New Jersey Monthly's 35th and 36th Annual Jersey Choice Awards for "Best Mexican" – we think Folklore Artisanal Taco will be a staple in our community!
Honoring family and Mexican tradition
Sergio's family is still very involved in his restaurant business. They pride themselves on the fact that each and every item on the menu is made with love and honors their family's heritage. "Culture is important to me. As an immigrant, I have seen first-hand how Mexican food is often misunderstood, misrepresented and even diminished. I want to share my appreciation for the complex and bold preparations that sometimes take days or weeks to prepare. I want to replace these misconceptions with the dynamic realities of traditional Mexican cuisine."
The birthplace of Folklore Artisanal Taco
In 2016, Sergio opened his first Folklore Artisanal Taco in West Orange, NJ. The family opened the second location in Chatham, NJ in 2019. Sergio was drawn to Cranford, NJ due to the location and the desire to expand further south. He commented that the entire family is so happy to be in Downtown Cranford. The customers have been very loyal and welcoming! Folklore Artisanal brings new taco recipes from many Mexican regions, traditional Mexican flavors, and great customer service to town!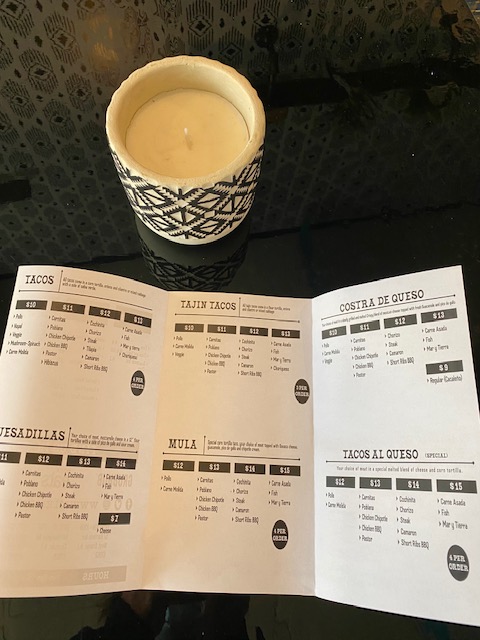 Sergio's favorite item on the menu?
If you are experiencing Folklore Artisanal Taco for the first time, Sergio definitely recommends the BBQ Short Ribs Tacos! It's the "best-ever slow cooked short ribs with our special house marinade". After that, you need to wash it down with a homemade Horchata drink!
Family friendly and gluten-free options!
Folklore Artisanal Taco is 100% family-friendly. Every member can enjoy something from light and sweet to spicy and cheesy! They even offer gluten-free tortilla options! Above all, the food is fresh and delicious!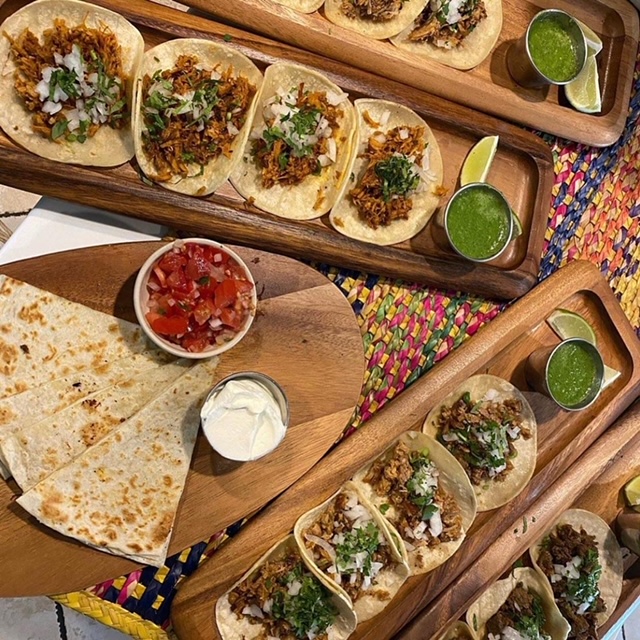 What sets Folklore Artisanal Taco apart from the rest
The recipes from different parts of Mexico with much love and real authentic taco flavors are what keep people coming back for more! The tacos are simple – topped with fresh cilantro and onion, accompanied by lime and homemade Salsa Verde. Step inside for a safe carryout experience and enjoy some ancient, pre-Hispanic décor style with great new Mexican music!
Get your Mexican fix…fast!
Folklore Artisanal Taco offers curbside pick-up and delivery service with Doordash, Grubhub and Uber Eats. You can view their extensive menu at Folklore Taco Menu. However, if you are enjoying for the first time, I highly recommend having one of their helpful staff members explain the menu first. Doing so will maximize your experience! In addition, you can call the restaurant at 973-939-5703.
Just in time for the holidays!
Add some Mexican flair to the holiday gathering! Folklore Artisanal Taco has an extensive menu of tacos, quesadillas, burritos, and burrito bowls that can be catered for your upcoming holiday event. Call the restaurant today to start creating a platter that will please all!
Follow Folklore Artisanal on social media!
Sometimes a menu can be a bit overwhelming! I love Folklore Artisanal Taco's Facebook and Instagram sites. Due to the fact that they really highlight specific items on the menu everything looks so delicious and mouth-watering! It's a great help when deciding what to order! In other words, trust the experts! You will not be disappointed!