I hear the Easter Bunny is immune from COVID-19 – so if he will be making a stop at your home, you'd better be prepared! Just because you are stuck inside doesn't mean you can't have those Easter Basket goodies ready to go! Here's some local businesses who are ready to fill those baskets with treats and fun galore!
All About Me Workbooks: Local mom Laura Ragusa has an adorable Etsy website where she offers the sweetest workbooks that can be kept for keepsakes! If you message her, she can drop off on your porch! https://www.etsy.com/shop/artschmart?ref=shop_sugg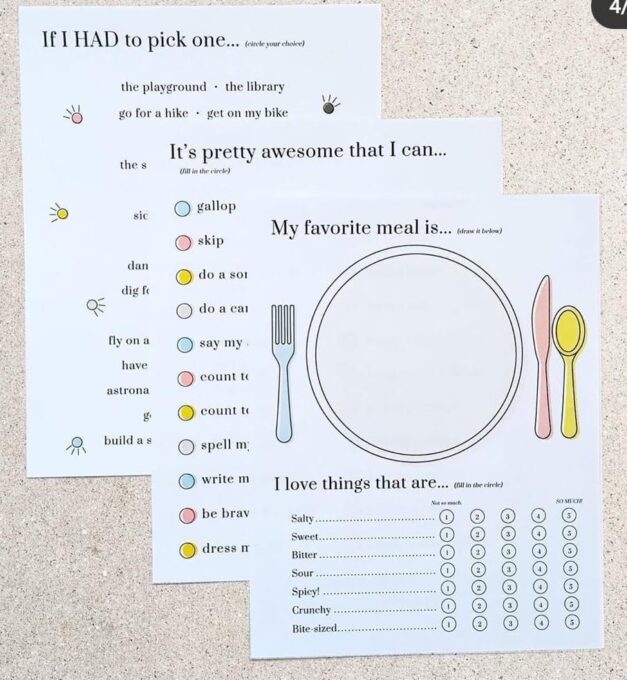 Anthem Style and Gift: From candles, to fun beauty products, and bling – this business has everything your girl needs to be Spring-ready! Shop online now and get 25% off your spring wardrobe and accessories as well! https://anthemstylegift.com/collections/easter-basket-stuffers
AR Workshop: There's no need to have the boredom blues! Visit their website for their latest DIY-To-Go Kits! This week the feature is chunky blanket kits and Easter DIY kits! Kids fun for all ages. Price includes kit delivered directly to your home! https://www.arworkshop.com/westfield/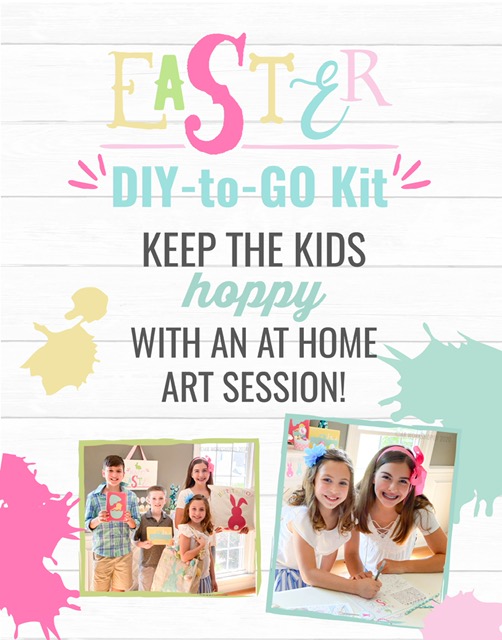 Augusta Mae: Great finds for Easter Baskets – think new Pura Vida bracelets and earrings! Order online at https://augustamae.com/ for delivery to your home! Plus Powerbeads by Jen is extending a wholesale credit back to the boutique for all purchases made on their website from now until 4/12. Just mention Augusta Mae in the comment section before you check out!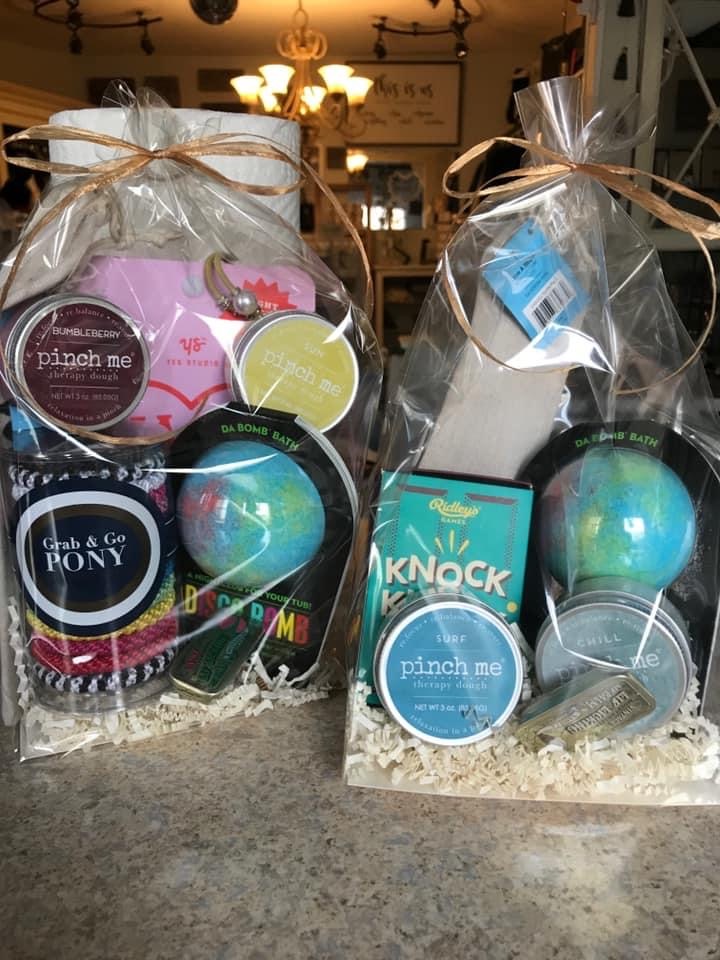 Baron's Drugs: Ready for all of your Easter candy and basket needs! Call them at 908-232-6680 and they can put everything together for you and choose either delivery or curbside pickup! 243 E Broad Street, Westfield www.baronsdrugstore.com/whatweoffer.html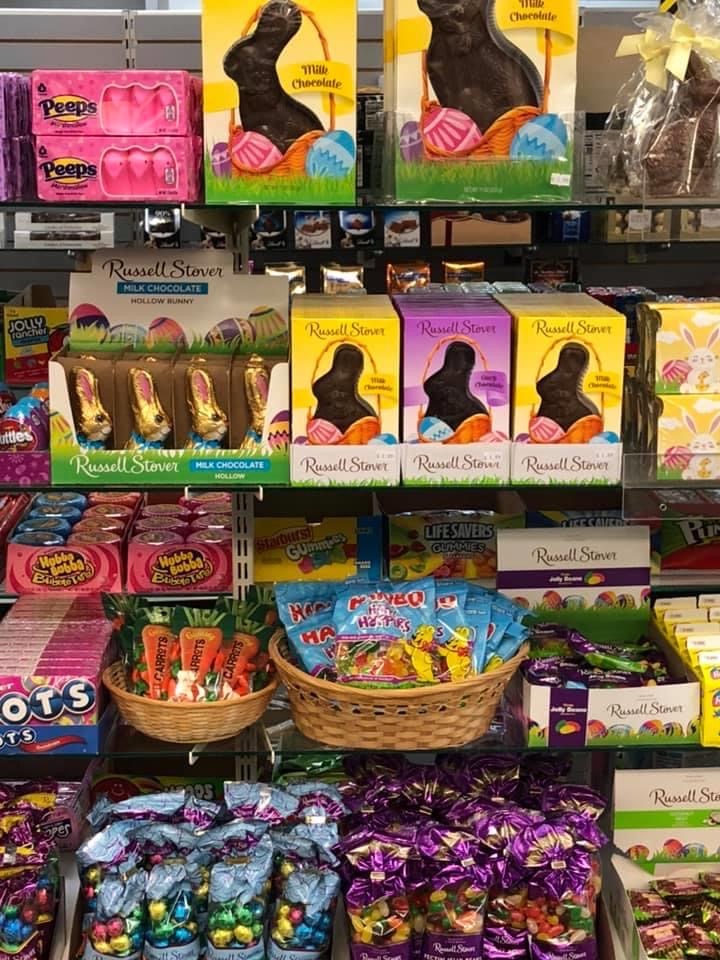 Bella Organici: www.bellaorganici.com Fun Bath Bombs and skin care products are sure to please on Easter morning!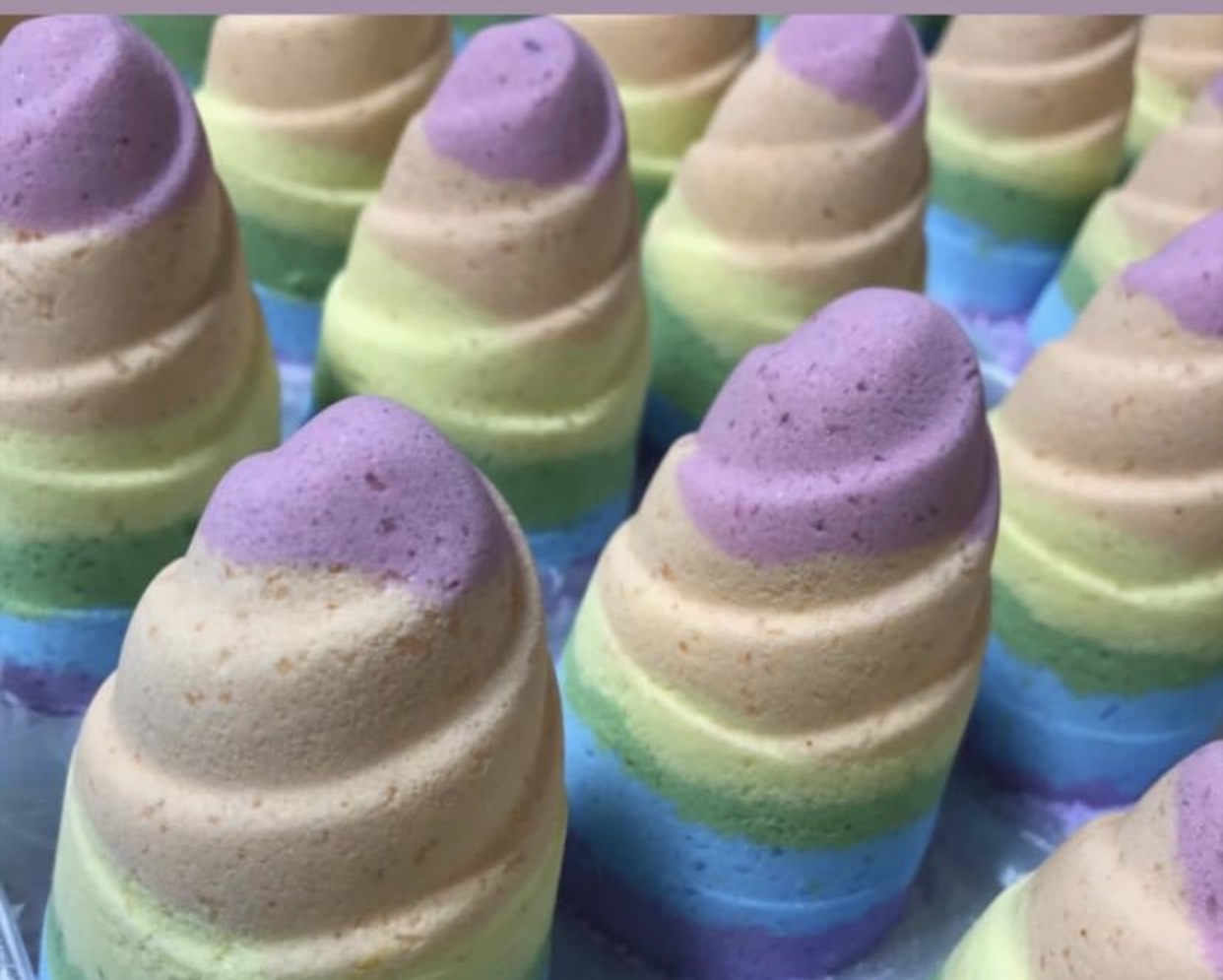 Bridget's Irish Cottage: www.bridgets.com 908-789-0909 Special varieties of Cadbury Easter Eggs from Ireland that you can't find anywhere else! Curbside pickup at 15 E Broad St, Westfield.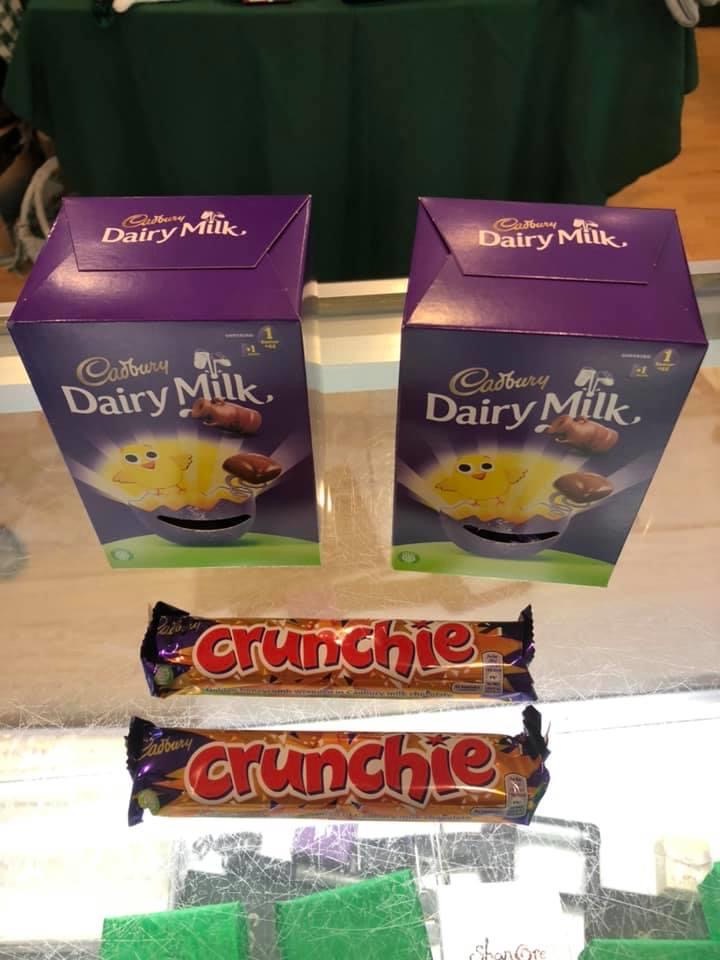 Cake Artist Café: You can sure to fill your baskets and tables with Easter goodies from one of our favorite bakeries! Available for takeout at 908-967-6007, 8 Eastman S, Cranford www.cakeartistcafe.com
The Chocolate Bar: Great options to satisfy someone with a sweet tooth! Call 908-389-9000 to place an order for takeout! 112 Quimby St, Westfield
Cougar Headquarters: New products being rolled out every day! Cranford pop sockets and swag can be ordered at http://www.cougarhq.com/ under Cranford Merch. Also, consider purchasing a Cranford Strong T-Shirt for $20. For every shirt sold $5 will go directly to Cranford Family Care! Everything delivered right to your door!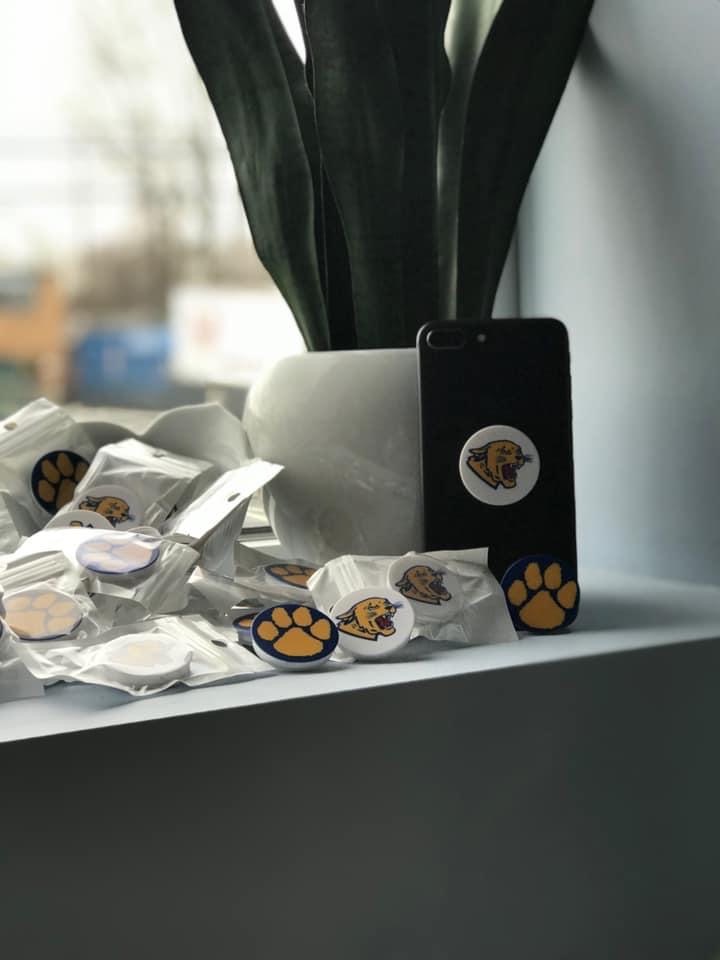 Happy Chompers: this local mom has the cutest baby gifts! Check out the custom Mommy and Me sets! Also doing custom orders. All orders placed on www.happychompersteethers.com are 20% off now!!!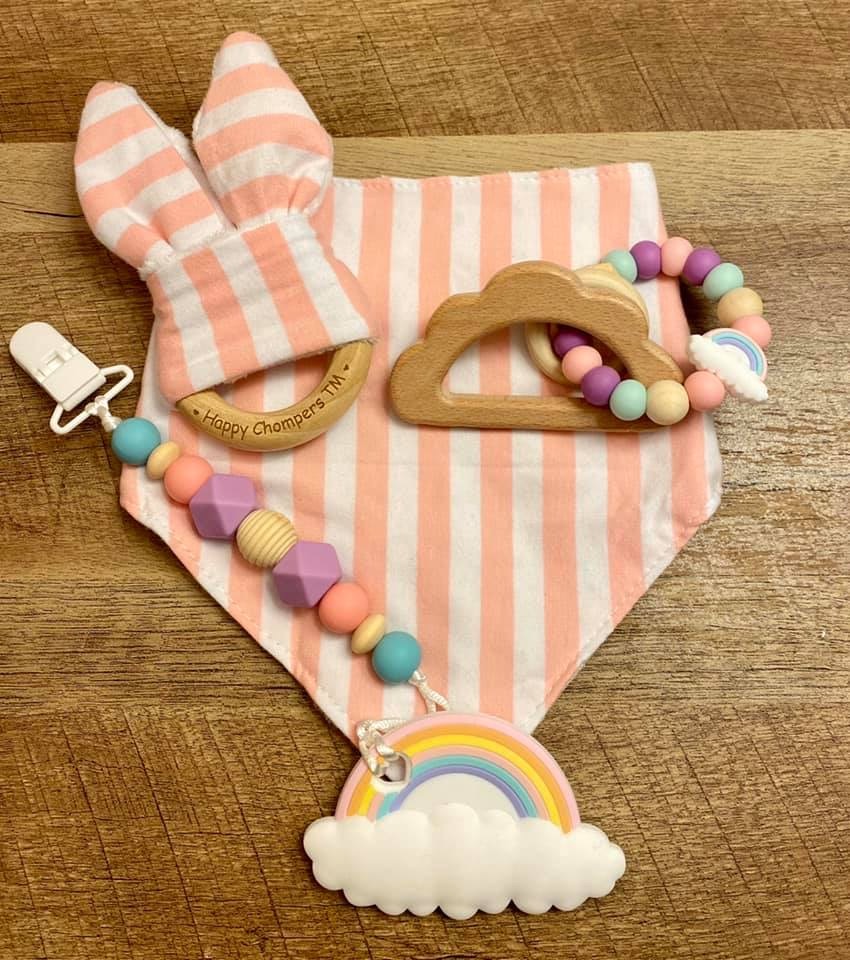 Learning Express Westfield: Easter is still coming! Let them build your child's Easter Bucket over the phone and we'll even provide a FREE personalized bucket when you purchase $25 worth of toys from the Bunny Buffet! They will even bring the bucket of goodies directly to your car! 104 Quimby St, Westfield, (908) 233-1381 http://www.learningexpress.com/store/westfield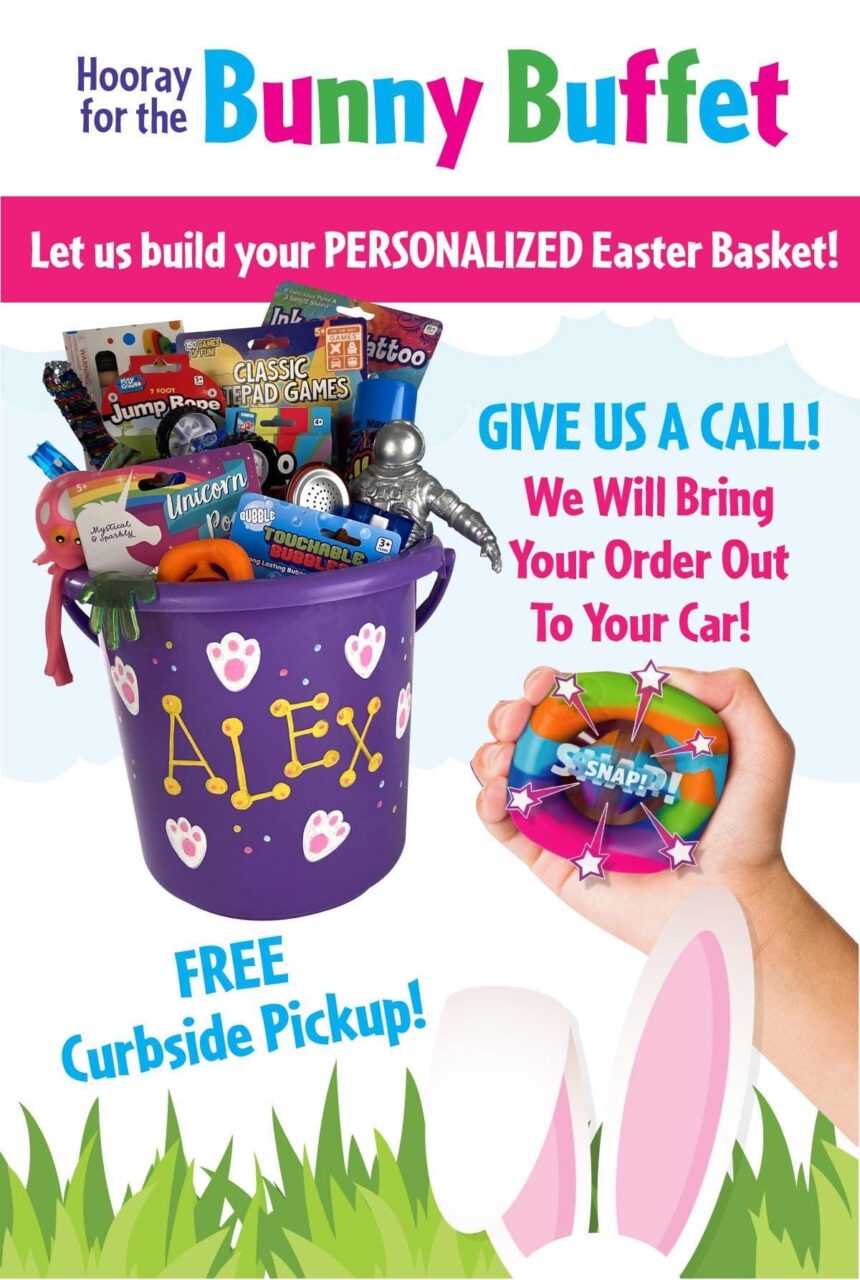 Kilwins of Westfield: Your favorite Easter Bunnies are waiting for you and your family. The Kilwins Easter Bunny can hop curbside or deliver right to your home, with custom baskets, Heritage Chocolate Bunnies, Bunny Ears & Bunny Tails, Easter Eggs and dozens of other Easter confections sure to make your tradition come alive on Easter morning! Call them at (908) 264-7476 for curbside pick-up and local delivery. http://kilwins.com/westfield 9 Elm Street, Westfield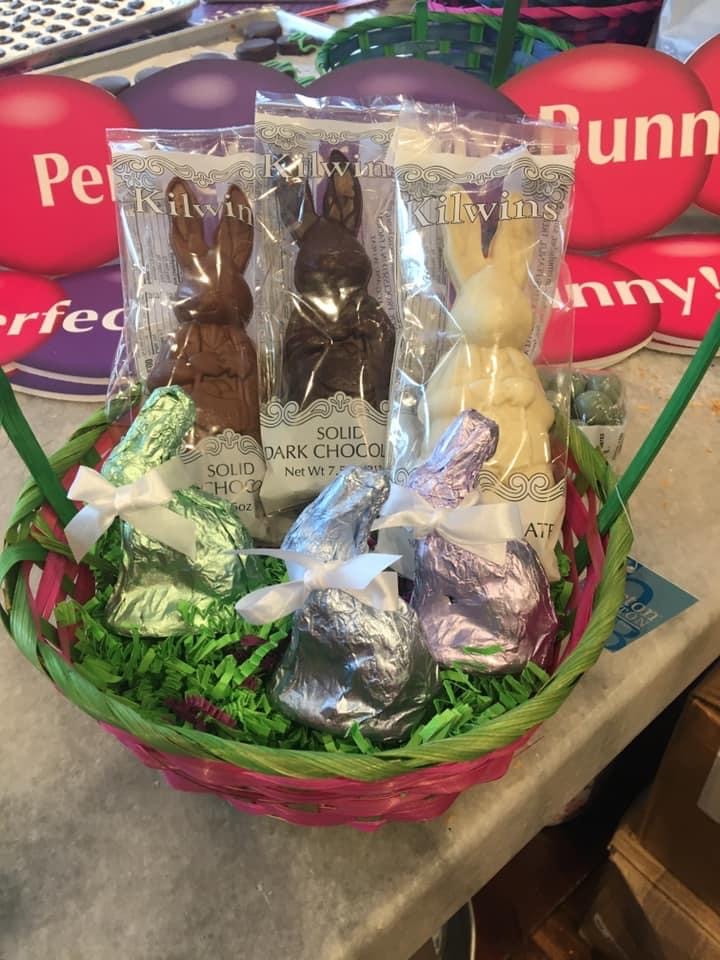 Lemondrop Designs: This local mom is be rolling out some items to help with multiplication, stem projects, art projects and more. She even is offering these adorable DIY wooden sign kits for Easter! Order at http://www.lemondrop-designs.com/ or call (305) 962-7498. Save 15% on new products by entering STAYHOME at checkout!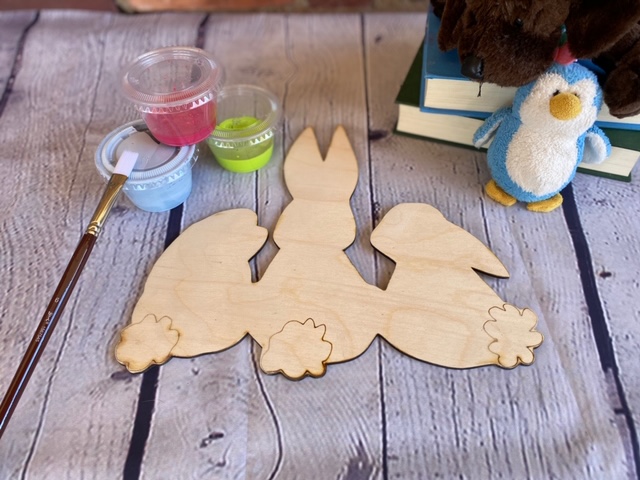 Little Giggle Shop: Small business on Etsy specializing in handmade boutique clothing for kids with unique style! Adorable Easter dresses and shirts! (Ultram) https://www.etsy.com/shop/LittleGiggleShop?ref=shop_sugg
Periwinkles Fine Gifts: Brighten up your home with the most adorable Easter decorations and beautiful eggs all the way from Austria to make your own Easter trees! Perfect time to gather branches from your yard and start an egg collection! Shop now at www.giftthebest.comor call 908-276-1300 19 Union Ave N, Cranford
Two Little Luv Bugs: Adorable princess, Cranford/Westfield, and Easter headbands and clips – custom orders welcome! Place your orders with this crafty local mom at http://twolittleluvbugs.etsy.com or email mailto:twolittleluvbugs@yahoo.com
GIFT CARDS are always a great idea! Give a basket full of gift cards to favorite local spots and you'll be helping to support your local businesses!!!!