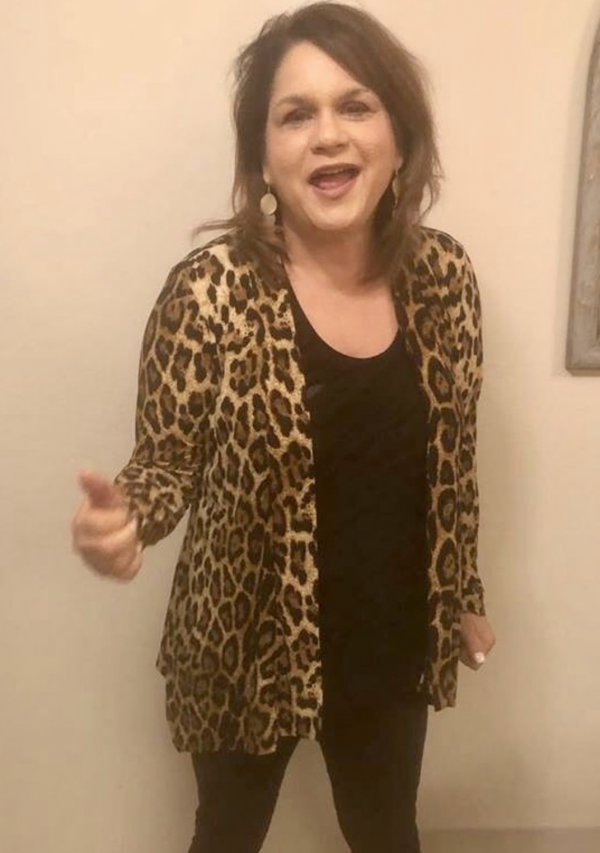 Sometimes we need to just pause and reflect on what a rich music environment we have in our area and what a treasure trove of talented musicians are living in our neighborhoods! This week I wanted to feature the lovely Bonnie Piparo of Cranford. Have you met her? She's a one-of-a-kind lady and an absolute pleasure to carry on a conversation for hours! Bonnie has such a rich voice and is currently the vocalist in three musical groups (maybe more!).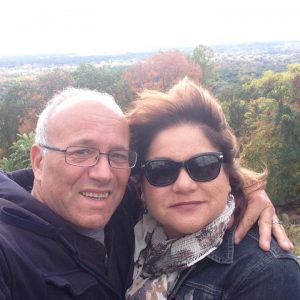 Bonnie is originally from Union Township. Her father was a State Senator and his office was located across the street from the Rustic Mill Diner. Bonnie helped him campaign all over Cranford. She familiarized herself with all of its streets by dropping off literature. Bonnie said she thought to herself, "I'd like to live here someday!" When she and her husband married and were looking for a town to put down roots – they looked again at Cranford. Both wanted to be near the train station and desired a small town. They have since lived in Cranford for 21 years and have two children in their 20s – both out of school working in fields that they love. Bonnie exclaimed, "I'm on the hopscotch board of life and doing well!"
While Bonnie never turned singing into a career (she is happily working at The DellaVecchia Group)– it's been a part of her since she was little. "I've sang my whole life – it was a lifeline for me. Probably since in-utero! I remember at four years of age I went to see Swan Lake and was mesmerized. I was exposed early in life – music was always in the house. I sang in church as a child – music always in the forefront. My music tastes are really all over the place and I don't like to categorize myself. I love everything from Tchaikovsky to The Clash! I'm affected in so many ways. I can harmonize with anything – it's my true gift!"
The beginning of Bonnie's "adult life" was doing the "work and mom thing". Once the youngest child was in middle school, Bonnie joined The Celebration Singers – a fabulous multi-generational choir from Union County. Through that choir she was connected with local musicians.
Bonnie & Nick
Three years ago, she met Nick Indalescio. "He's a guitarist savant. We meshed immediately!
I was at a point in my life where I was looking for another jazz guitarist. I went on BandMix.com to search. Nick literally just came to me. He walked into my house – plugged in – and BOOM! It was like we were in a club! It's been a wonderful ride. I learned that the less you think – it just happens."
You can catch this dynamic duo performing their "American Songbook" at Romola's Seafood & Grille in Cranford (2 S. Avenue W) on the second Friday of every month. Next performance is February 8 at 7:30pm – call 908-272-0045 to reserve your spot! Bonnie reported that "you'll hear things that will make your ears smile – from Cole Porter to the Cure – I'm always stirring the pot!" Follow them at their Facebook page at Bonnie & Nick.
Bosch & Bonnie
Bonnie is super excited about another gig with Mark Bosch – the lead guitarist for the iconic Ian Hunter, lead singer of Mott the Hoople. "He saw me singing at Romola's one night. Shortly after, I ran into his girlfriend at the post office and she tells me that he wants to sing with me!"
"It's just humbling to play with Mark – if you know Mott the Hoople then you know that they are the foundation of rock." This English rock band is best known for the song "All the Young Dudes", written for them by David Bowie and appearing on their 1972 album of the same name.
"We have thirty songs that we have ready to go! We did a little show at The Riverside Inn on January 14 and it was just a great time. We have another gig at the best venue – Molly's House Concerts in Linden, NJ. "This girl does it so well – themes and potlucks!" You can purchase the $20 tickets for Saturday, February 9 from 6-10pm at the link Bonnie & Bosch at Molly's. You can follow them at their Facebook Page at Bosch & Bonnie.
And the Beat Goes On…
Bonnie also let me in on several other possible collaborations in the mix with other Cranford artists. One is with Terry Hunter – a fabulous guitarist in town. The other is with an amazing singer that we featured last year – local mother, Claudine Flynn!
"I tell you – the kindness and level of interest of the people I've been working with in town…it's wonderful." We really are so lucky to live where we do – where everyone truly appreciates local talent and are always looking to collaborate with each other. The music community is so alive – let's soak it all in! Stay tuned for more local artists featured on the blog!