Westfield Teen Baking Cookies and Giving Back with Fat Dog Cookie company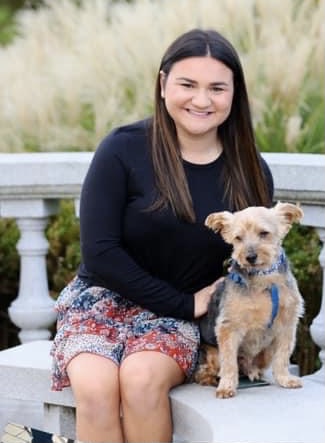 What's better than delicious cookies and a great cause??!! This pandemic has allowed all of us to slow down a little bit and Westfield High School senior Amanda White took advantage of this opportunity. What started as a mission to start baking her father's favorite chocolate chip cookies turned into a full-fledged business! Let me acquaint you with teen entrepreneur Amanda and introduce you to her Fat Dog Cookie business! You'll be placing your order before you even finish the article!
Please tell us a little about yourself
I am a senior in high school, and a member of the varsity cheer team and varsity golf team. I am also on a competition cheer team. Living in Westfield, NJ is fantastic because there are so many great opportunities. After graduation, I hope to go to college (which one is still TBD) and major in hospitality or business.
How did your Fat Dog Cookie company start? What was your motivation and how did you come up with the great name?
Over quarantine I was baking a lot. My dad's favorite dessert is chocolate chip cookies. Therefore, whenever I asked my family what dessert I should make, he would always say chocolate chip cookies. Over the past few months I baked hundreds of chocolate chip cookies, perfecting my recipe. Not only did my family love these cookies, but my friends fell in love with them, too. I knew that I needed to share my cookies with the world. When the high school shut down for 2 weeks, I decided to make this business a reality.
The business is named Fat Dog Cookie because we rescued a dog a little over a year ago and we spoiled him with treats. When he went to the vet for just a normal checkup, she mentioned he might benefit from losing a pound or two. Nothing serious, the vet just mentioned maybe one less treat and one more walk. My dad thought this was super funny and started calling him "fat dog". When starting the business we thought it would be a fun name to use!
Have you always liked baking? Or is this a new talent you discovered during the pandemic?
Yes! I have always loved baking. The pandemic just gave me more time to pursue this passion.
How did you make the time to start your entrepreneurial journey?
When everything was shut down, I had a lot more free time. Now with school I get about one-two days a week. I bake from 1-7 pm then people pickup 7-8 pm and I start homework at 8 pm. I will occasionally bake other days of the week if my schedule allows it.
Do you have help from your friends/family?
Yes, I have friends and family that help me deliver and bake!
What inspired you to donate your proceeds to charity?
When I first started baking cookies in March, I was donating all the cookies. While I don't still donate cookies, I feel it's important to give back to the community. Currently, 10% of the profit is donated to charity.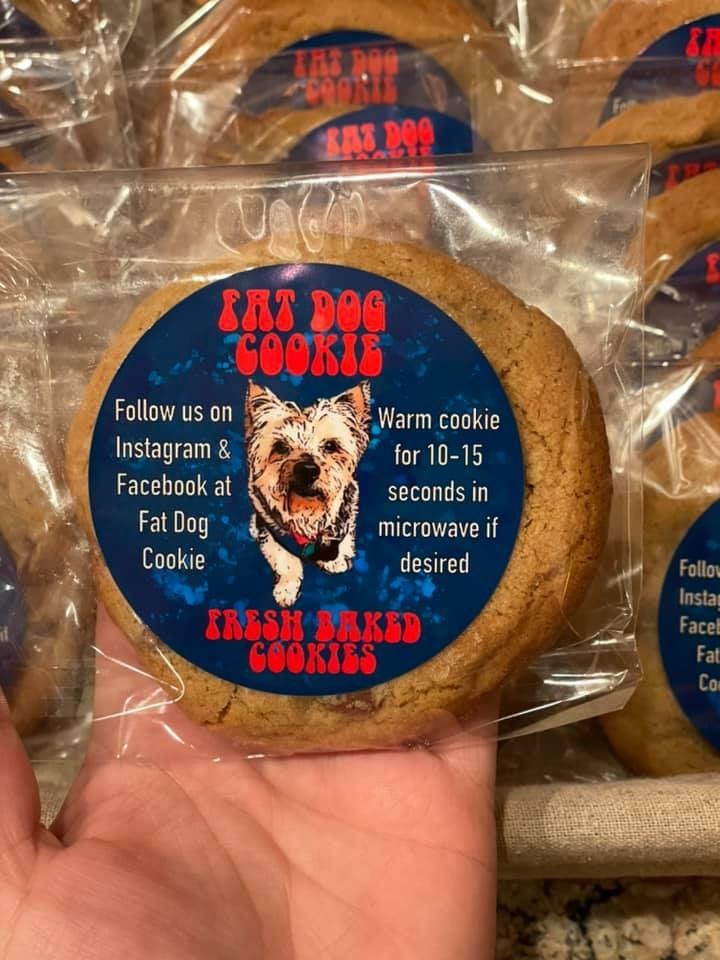 What are some highlighted organizations that your Fat Dog Cookie company has donated to in the past?
During September and October, I donated to Beastly Rescue where we got our dog from. In November, I donated to Feeding the Frontline of NJ. In December, I donated to Westfield United Fund. January was Alex's Lemonade Stand (I am the co-president of the Alex's Lemonade Stand club at my school).
What would you say your total in donations have been since you started "Fat Dog Cookie"?
We have donated over $800 to local organizations in 3.5 months!
Do you make the same cookies each week or do you rotate?
We always have our Classic Chocolate Chip and Spectacular Sprinkle. Each month we rotate 1-2 more flavors that we offer for one month only!
What can your fans anticipate for the rest of this month?
We are so excited to be partnering with Bliss Miss Bombs (another Westfield senior) for one final time! With this deal you will get 4 Classic Chocolate Chip Cookies and 2 Chocolate Lovers Hot Chocolate Bombs for only $18. Limited quantity so order before it's too late!! (this deal is only available for pickup/delivery 2/23/21). Candy Crush is pink chocolate chip cookies topped with Valentine's M&M's. And Cookies Extreme is chocolate chip cookies mixed with crushed Oreos and infused with a cookies and cream filling.
How many cookies can someone buy at a time? What is the best way to purchase cookies from you?
Customers can order cookies by the dozen and now the half dozen! The best way to order is at fatdogcookie.com.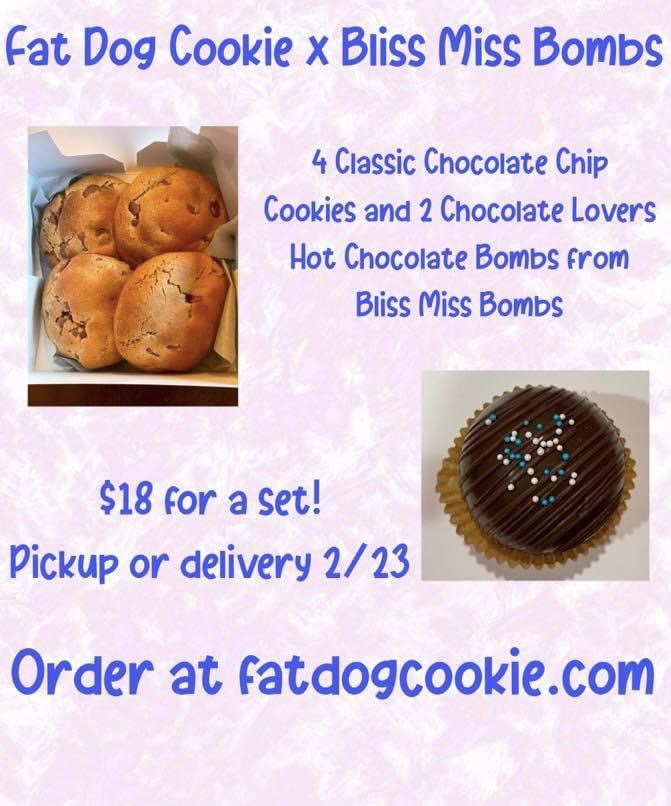 Are you pick-up or delivery? What local communities are included?
Customers can pick up in Westfield or we offer delivery for $5 to Westfield, Cranford, Fanwood, Scotch Plains, Garwood, and Clark.
What did you learn about yourself through this entrepreneurship that you didn't know before?
I never would have imagined that I would be baking so many cookies. When I first started baking four dozen a day it seemed like a daunting task, and now in four months I have baked over 7,200 cookies!!
What skills have you learned?
I have learned time management and to stay focused because I book anywhere from 15-20 dozen cookies in a six-hour time slot. So I need to make sure I stay focused and get them all done.
What has been the biggest hurdle launching your Fat Dog Cookie company?
The biggest hurdle in launching and running my company is finding time. I am a senior at Westfield High School as well as a competition cheerleader (and in the fall I cheered on the varsity team). Finding time to bake as well as post on social media, answer questions, and do everything else needed in running a company has meant waking up early or staying up late.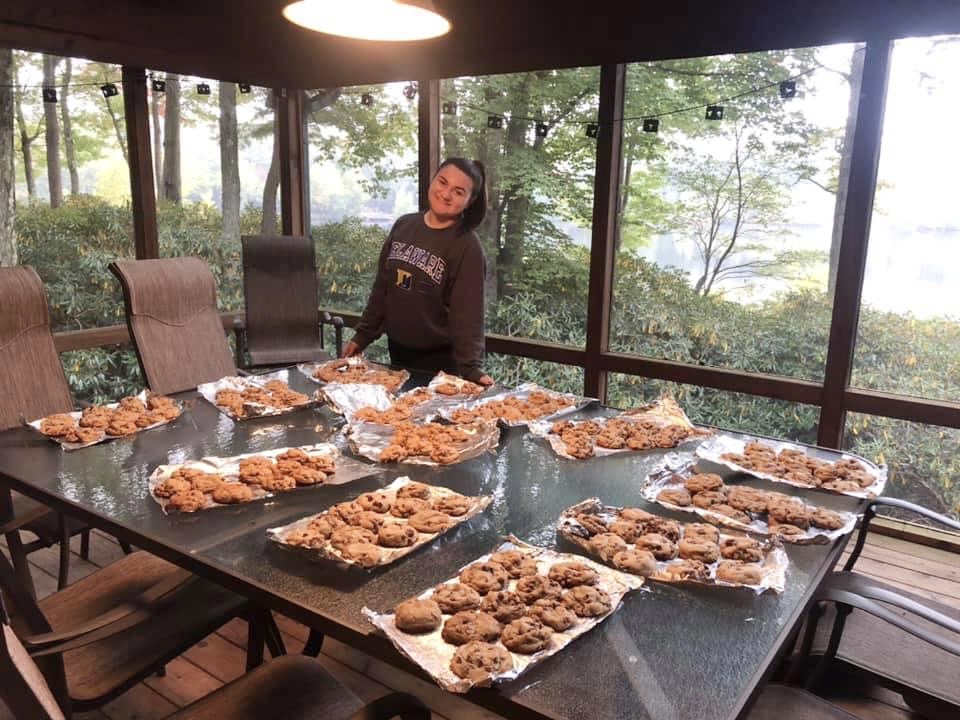 I know you are graduating from high school this year – did starting your own company change your path for the future? What are your hopes/goals for Fat Dog Cookie after you graduate?
The dream is to someday grow Fat Dog Cookie to be a big company where I can offer cookies to everyone across the world. I do plan to attend college to learn and grow and someday build this to be big! (Modafinil)
Be sure to follow Amanda and Fat Dog Cookie at Facebook and Instagram !