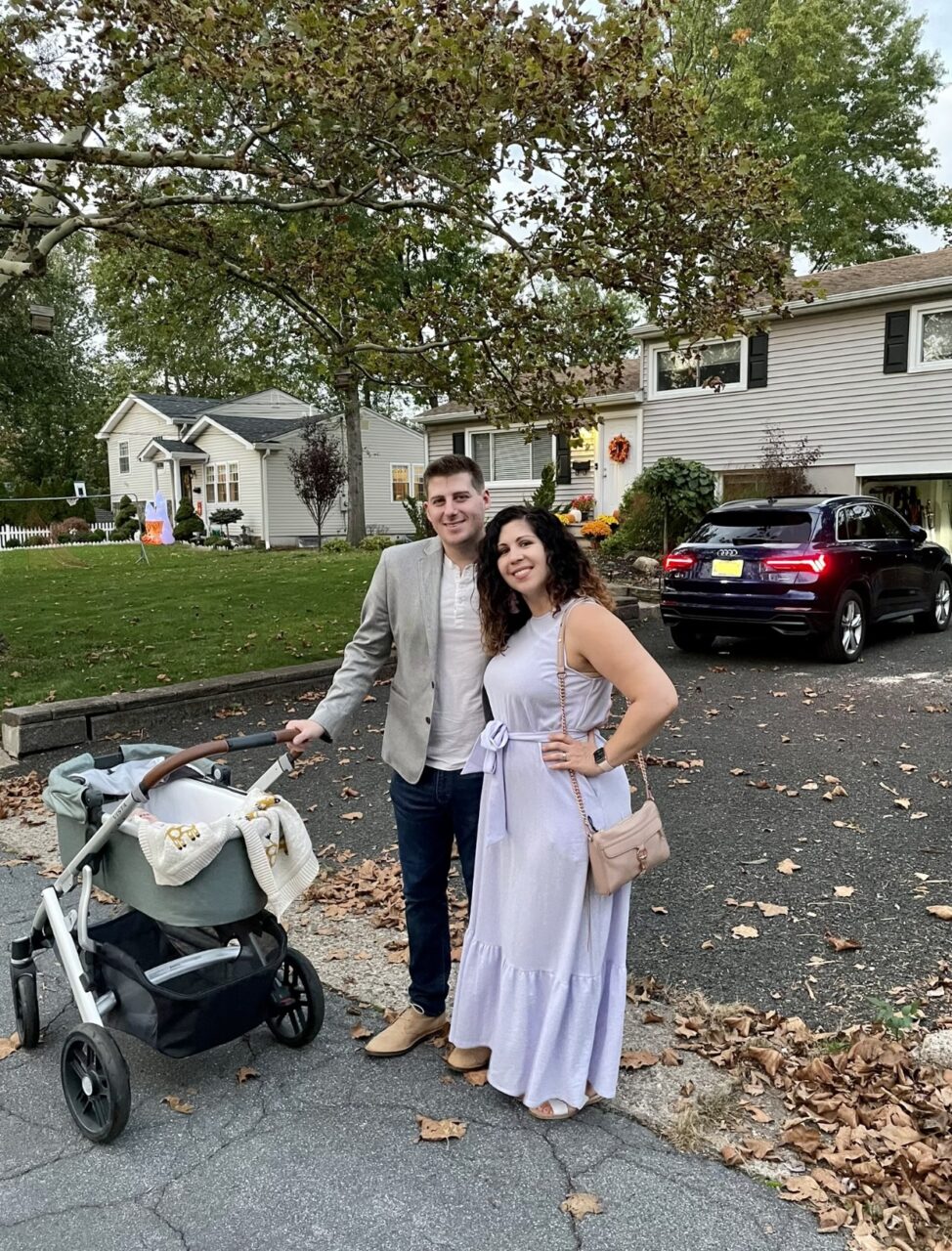 This is Alice and Mike's own Sold by Sharon Story – the tale of a young, married couple who were ready to purchase their first home together in Fanwood, NJ! These two lovebirds were tired of city living and were ready to make to move to the 'burbs. Buying during the pandemic was a bit of a challenge, but in the end, they found their dream home to welcome baby! Their new split-level home in Fanwood was move-in ready with three charming bedrooms and two updated full baths! Their new outdoor space is a dream! Let's see what these homeowners have been up to since they moved into this sparkling new house last August!
Tell us a little bit about yourselves!
We're originally from Brooklyn, New York but most recently in Queens. We met 13 years ago and have always lived in apartments, so were very ready to make the move to the suburbs! We both love hiking, traveling, and trying new restaurants.
What prompted your move?
We were living in a one-bedroom in Queens and have been ready to purchase a home for a while. Lack of space, parking and outdoor space was impacting our quality of life, so we were ready to leave. Unfortunately, we got stuck in a lease and ended up looking for a home in the height of the pandemic.
How was the home-buying process for you?
It was stressful going into it since we knew the market was insanely competitive and we didn't know where to start. Thankfully Sharon made it as seamless as possible and explained everything super clearly, so it wasn't as overwhelming as first-time buyers.
Here's a favorite Sold by Sharon question: what aspect of pandemic house hunting were you not expecting?
How competitive it truly was! We needed to rush to see any new houses on the market since they would disappear so quickly. To add to the stress, we often drove more than an hour due to city rush hour traffic to see one house. It still was well worth it!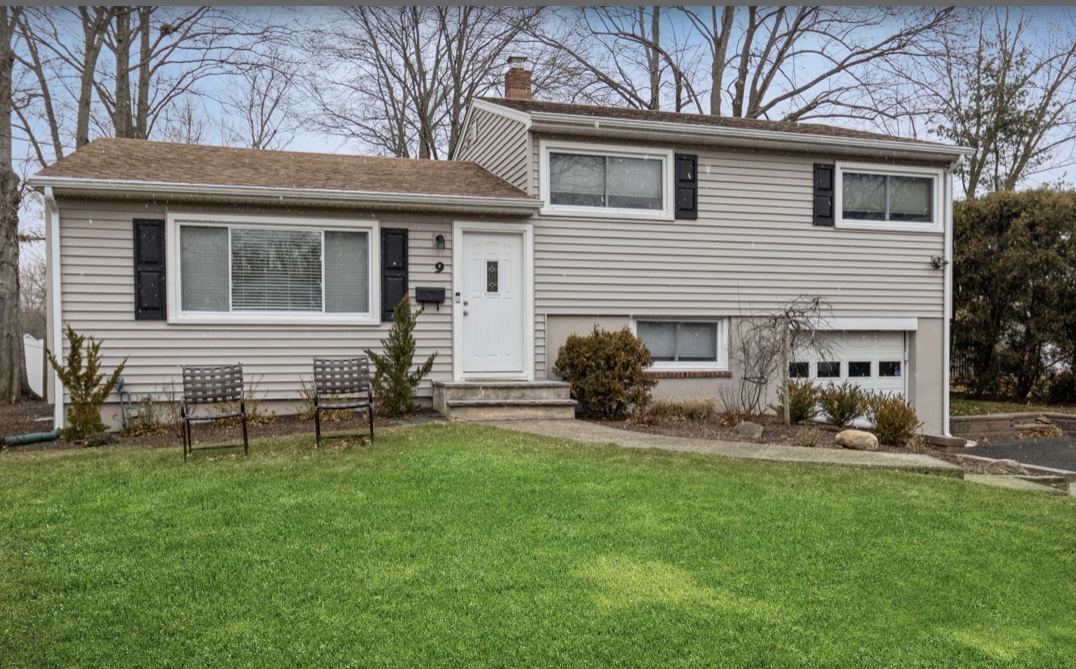 How did you find Sharon Steele to work with as a real estate agent?
We looked online to see who specialized in the areas we were looking at and she came up as the first choice!
What do you love the most about living in Fanwood, NJ?
It's a quiet and small town yet close to everything at the same time!
What was something that you HAD to find in your search for a new home?
A decent-sized backyard! Being crammed in a one-bedroom during the pandemic made us realize how much we needed outdoor space to relax in.
What was going through your head as you closed on your new home?
We couldn't believe that we finally made it to the finish line, and we were officially homeowners! We were very excited to start the process of decorating and making the home our own.
Any advice for current homebuyers looking for a home in the Cranford Westfield area of NJ?
Trust your realtor! We put all our trust in Sharon, and she truly went above and beyond to make sure we were happy with our choice and provided feedback when we needed it. She gave recommendations when we asked and was an incredible support throughout this journey.
What drew you to your new home?
The space was so open! We could immediately see how to make it our own home once we walked in!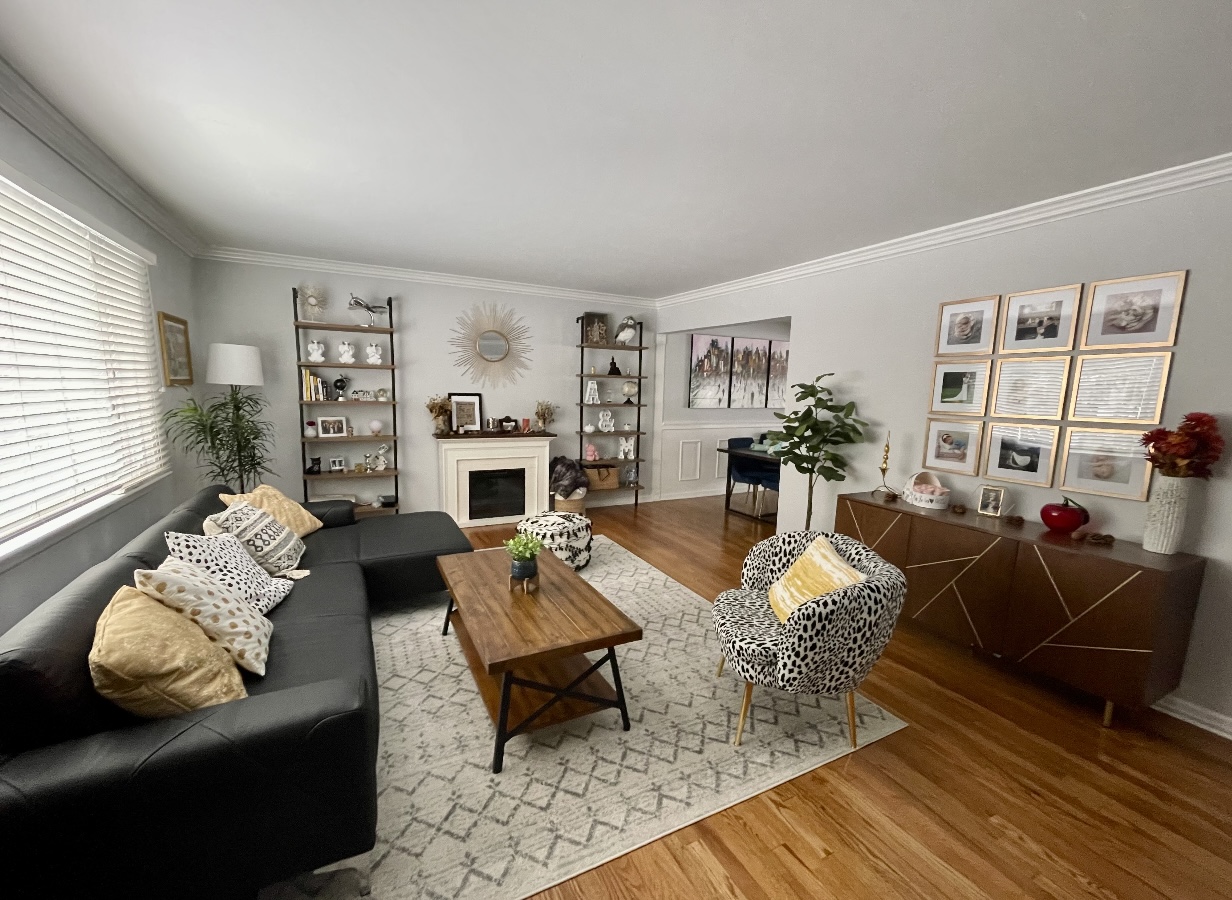 Best home improvement so far?
We added a fence to the backyard to create a sense of privacy and plan on creating a whole patio, including outdoor furniture, this coming summer.
How would you describe your personal design style?
Mid-century modern with pops of color!
New favorite interior paint color?
Graytint by Benjamin Moore! We painted our whole house the same color to have a neutral, gray base.
The BEST room of the house and why…
The family room! We spend all our time here as a family and it opens onto our deck for the summertime.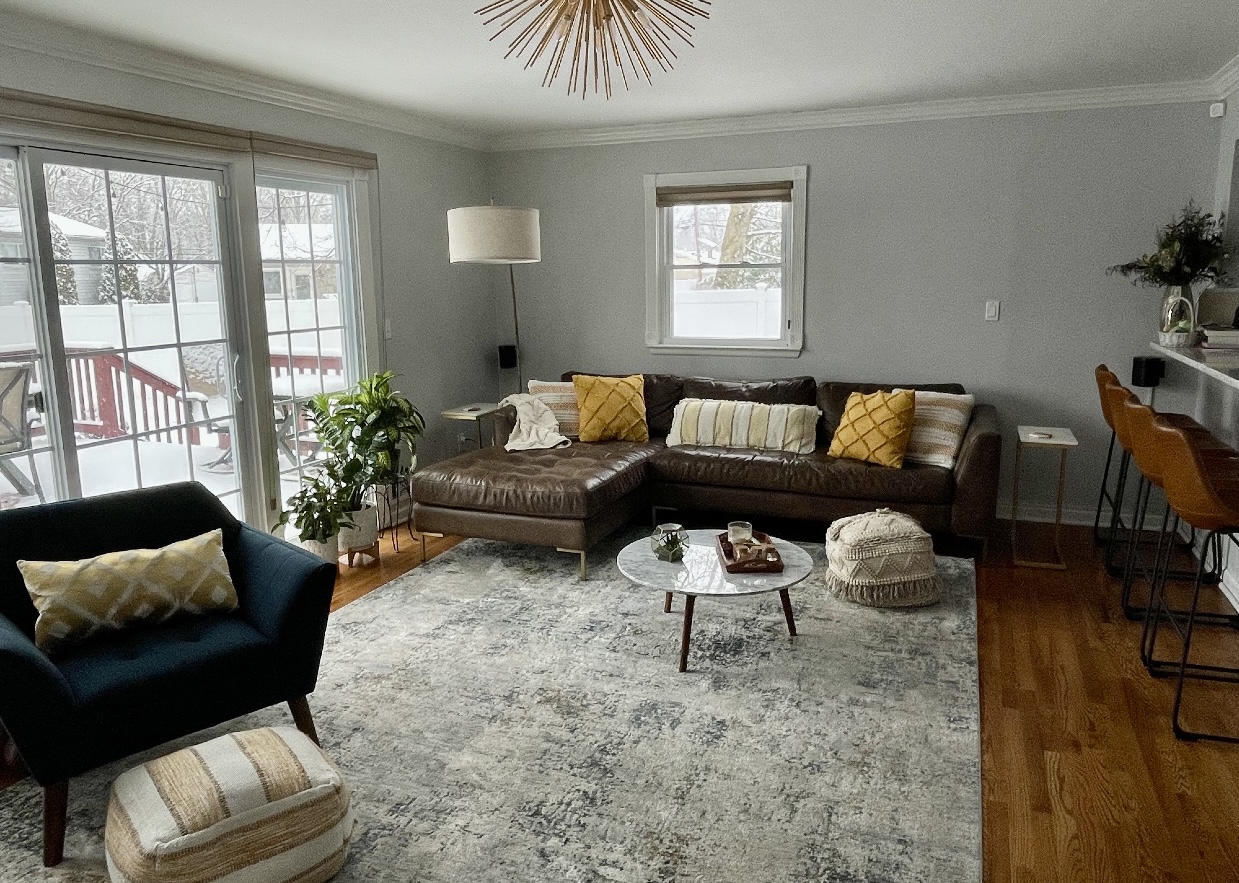 What's one more thing your house needs?
We're working on increasing storage in our mudroom by installing custom closets.
What's a new memory that you cherish in your new home?
Having our daughter! She was born in August, and we've been loving watching her grow in our new home.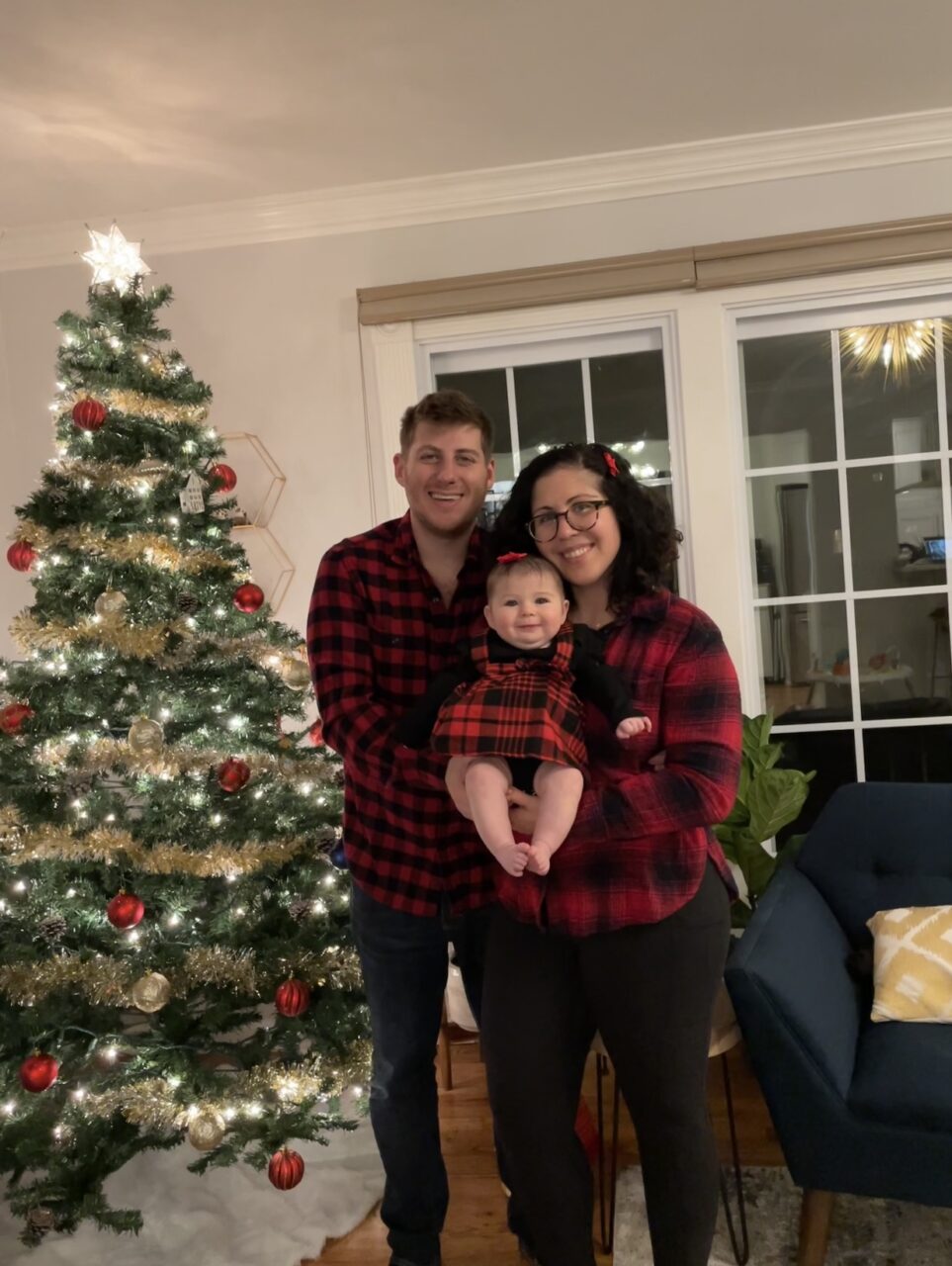 How would you describe your neighborhood in Fanwood, NJ?
Quiet, very family-oriented and everyone is super friendly! A nice change from the city.
First major splurge?
Our 77-inch TV! We didn't have the space for one before.
What is your favorite neighborhood spot for a bite to eat?
Sheelan's Fish Market! We love their lobster rolls.
Create your own Sold by Sharon Story!
I want to thank Alice and Mike for taking this journey and putting their trust in me as a realtor. They truly found the perfect home to become a family of three! It's been wonderful to see the transformation of a house into a "HOME". That gleaming home in Fanwood, NJ is the perfect beginning to their new chapter. I can't wait to see how it transforms as time goes on.
If you are looking to make a move, get in touch today. Spring is here and is the best time to start looking for a new home! I would be happy to answer any questions you may have. Will YOUR journey be the next feature in a "Sold by Sharon" story?!