Ester's Treats in Cranford NJ– So Good You Won't Believe It's Healthy!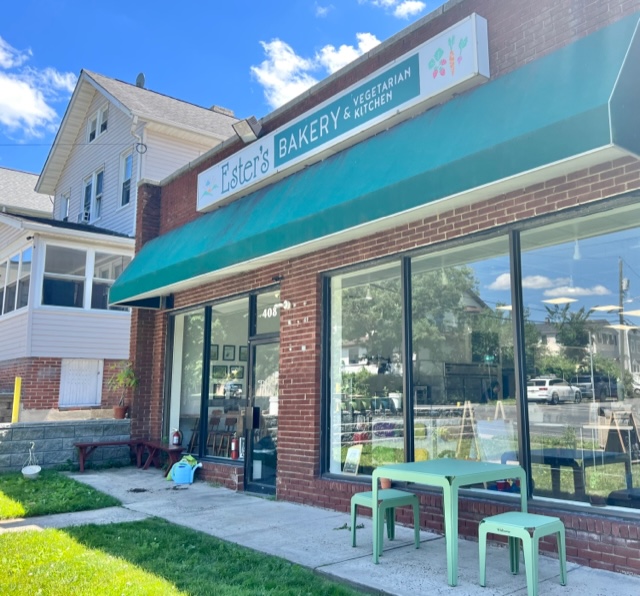 Ester's Treats Cranford NJ is a New Bakery Serving Up Sweet & Savory Delights for Everyone!
Perhaps you've already heard the buzz about the opening of Ester's Treats Cranford NJ Organic & Natural Bakery at 408 Centennial Avenue in Cranford, NJ (across from Cougar Headquarters). Ester's Treats social media fan post have been appearing as rapidly as the bakery changes their daily menu! Husband and wife team Ester Mallach and Ryan Farrell have created sweet and savory dishes that truly live up to the hype! Ester's Treats focuses on perfecting organic, natural, gluten-free and vegan-friendly options – but each dish appeases to everyone's palate! Ester and Ryan have been in the farmer's market scene for the last 14 years and are happy to have a storefront business to share their healthy cuisine with an entire local community! No matter the reason for stopping by Ester's Treats – everyone will walk out completely satisfied with morning sweets, healthy lunch bites, fresh juice, coffee, and much more!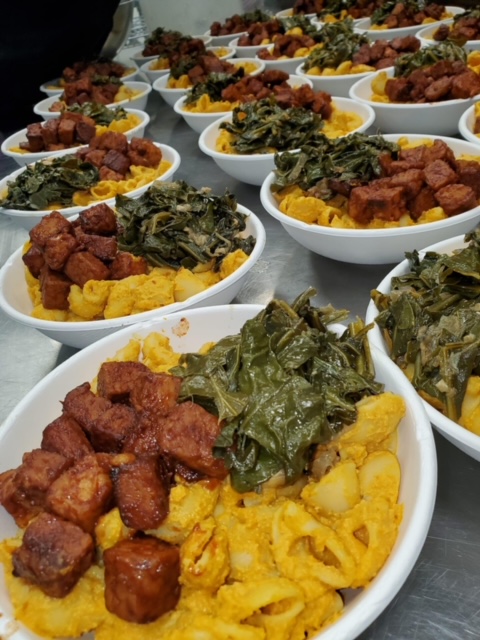 Step Inside a True Family Business
The hustle and bustle of the bakery is quite impressive as you enter the front door and witness the Ester's Treats team preparing for the farmers' market the next morning and whipping up fresh food to stock the store! As you make your selection, you have cozy choices to enjoy your treats! The handmade wooden bar overlooking the big window facing Centennial Avenue, the comfy sofa area in the corner of the store with various games/books, or the modern table and chairs inside and outdoors! Ester and Ryan truly have incorporated their business into the neighborhood, and we caught up with Ester to get a little more information on their food philosophy, motivation to open a storefront, why Cranford!
Tell us a little about you and your passions:
First, I am a mom and a wife and second, I am a business owner. My husband Ryan and I have a 5 1/2-year-old daughter named Winter who is the light of our life. Ryan and I also own and operate the bakery together. We have been in business since 2008. For the last 14 years, we have been doing farmers' markets and now this new location in Cranford is our first foray into having a retail storefront bakery. In the past, we have spent our springs, summers, and falls doing the markets and used the winter season as our time for fun, travel, and adventure. We have spent a lot of our time snowboarding, doing yoga, swimming in the Caribbean Sea, hiking the Appalachian Trail, traveling throughout Japan and most importantly… eating!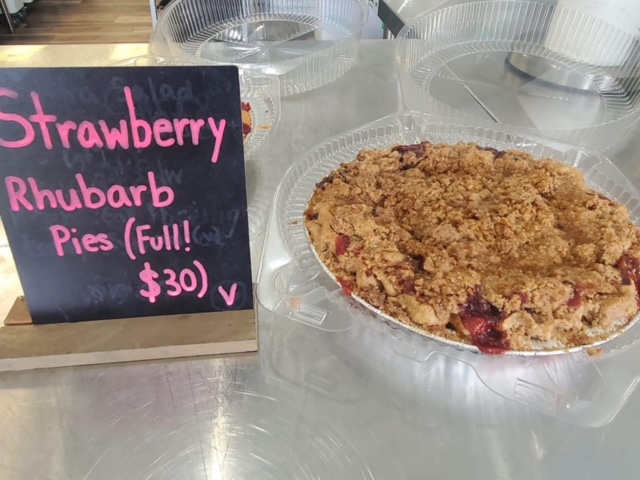 What inspired you to go vegan?
I became vegan 18 years ago when I discovered that I had high cholesterol. When I was pregnant, I switched back to being just vegetarian. Healthy food and lifestyle choices have always been a big part of my life. I have always been very obsessed with food and always thinking about my next meal! Cooking has always been a big part of my life and it's been wonderful to turn my passion for food into a business!

When did you first go into the baking business?
My first attempt at selling food was when I was living in Hoboken after college, and I tried to sell my vegan Brownies to the local grocery stores. I called my Brownie business "The Hungry Vegan Fudgy Brownie". I have no professional training, just years of practice!

What is your food philosophy?
My food philosophy is basic…eat real, unprocessed, fresh food.
What made you start Ester's Treats in Cranford NJ?
Ryan had the idea to try the Farmers' Market scene. We started a stand at the Scotch Plains Farmers' Market in 2008 – loved it and decided to quit our jobs and make a full-time business out of it!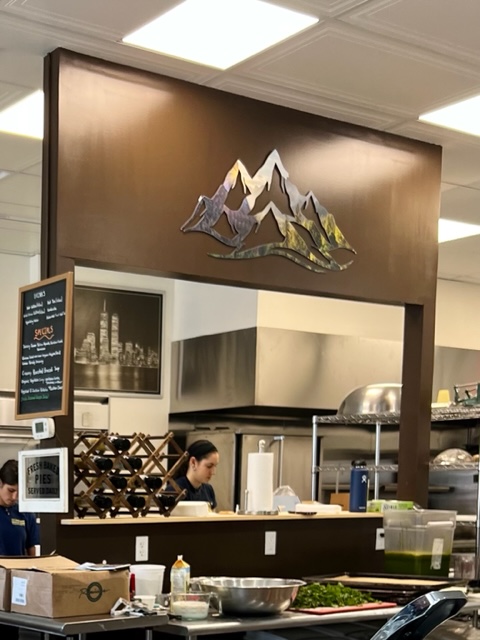 Why Cranford, NJ for your first storefront?
Cranford is a fantastic, supportive, down-to-earth, and awesome town! It just felt like the perfect fit. (I agree! Cranford is such a hotspot for great shops and restaurants. Follow this link to see Six Cranford NJ Restaurants You Must Try in 2022!)
Who do you target?
Everyone!
Who makes up the Ester's Treats team?
Ryan and I work with a great crew of people that we know from either the markets or from friends. Our staff is the best and we are so lucky to have such a great team!
What items are you currently serving up at Ester's Treats Cranford NJ?
We change our menu weekly based upon whatever is seasonal, local, and organic.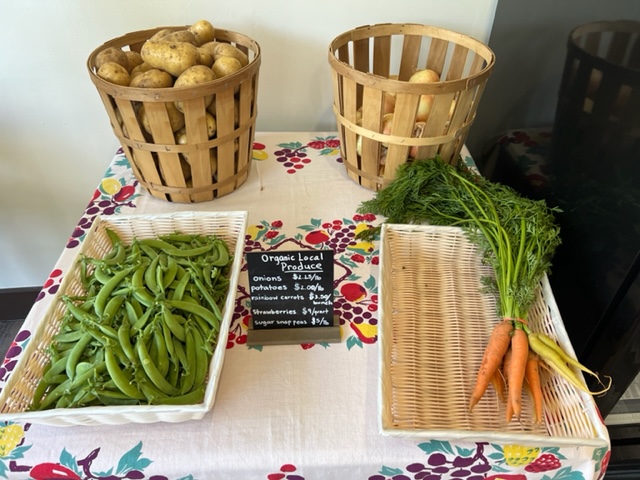 Which of your delicious baked goods are your favorites?
My personal favorite is the peanut butter oat chocolate chip cookie.
What is the most important thing a chef/baker needs to take into consideration when making healthy food/vegan food?
Many vegan baked goods are too sweet and dry. I think that it's important to not overdo it with the sugar or fats to make up for it being vegan.
If someone walked through the doors for the first time, what would you have them try?
I am the worst at that as I always suggest everything because it's all so good!
What is something that you think people don't realize goes into baking/cooking professionally?
The amount of time it takes to plan and source ingredients
Can customers still find you at the local farmers' markets?
Yes, we are still at the Summit Farmers' Market on Sundays and rotating at the Scotch Plains Farmers' Market and Montclair Farmers' Market on Saturdays.
What's next for Ester's Treats – where do you hope to see yourself in one year?
I hope our bakery really takes off and that we become a staple in the community. We want EVERYONE to fall in love with our food!
When to visit Ester's Treats Cranford NJ:
Thursdays, Fridays, and Saturdays from 7:30am-3:30pm
Follow Ester's Treats on Facebook and Instagram as well as their website