Anyone who knows me knows that I have enormous pride in and respect for young people. My own children and my nieces and nephews are the most interesting and spectacular human beings that I have the honor of knowing. In this post, I am sharing some details about the life of my niece Emily Belic. From the moment she was born, Emily has exhibited a fierceness and passion that is rarely found. She studies, questions, engages, explores, and takes chances that continually astound me. Simply stated… I could not be more proud of her! Read on to learn about her latest adventure…. living in Bethel, Alaska. THE TUNDRA! Read more and click EmilyInAlaska to follow Em on Instagram!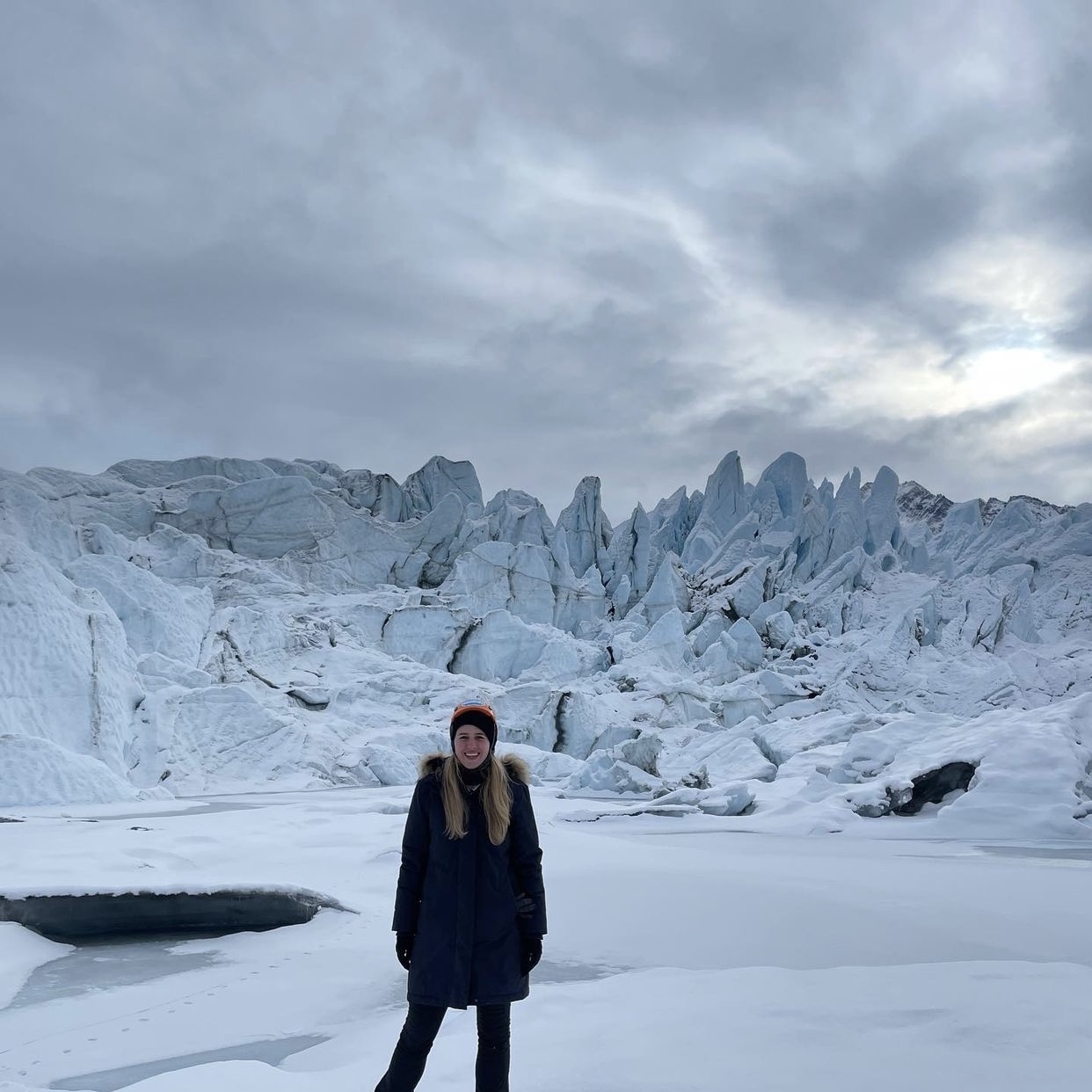 Bethel, Alaska
Population of 6,400
The largest rural community in Alaska
Located on the Kuskokwim River 40 miles from the Bering Sea and 400 air miles from Anchorage
Originally a Yup'ik settlement called "Mumtrekhlogamute," meaning "smokehouse people," the area has been home to Yup'ik people for thousands of years.
Currently it's -7 degrees, Real Feel -27 degrees
Bethel is 68 percent Alaska Native or part Alaska Native.
My niece Emily is part of the other 32% living there right now!
How did this journey start?
This journey really began with the start of the COVID_19 pandemic. My summer internship with a law firm in New York was truncated. With all of the economic uncertainty, the firm was unable to extend permanent offers at the end. I knew I wanted to return to the firm eventually, so I started looking for judicial clerkships where you work with a judge on cases for one year. This provided an opportunity to learn how judges think and how to be a good litigator while leaving myself open to return to the firm after the year. I started looking for things I could do that I otherwise would not have thought of or had the chance to pursue. I received an offer to interview with a judge in Bethel, Alaska last December and decided to take it and see if I liked the judge and the position.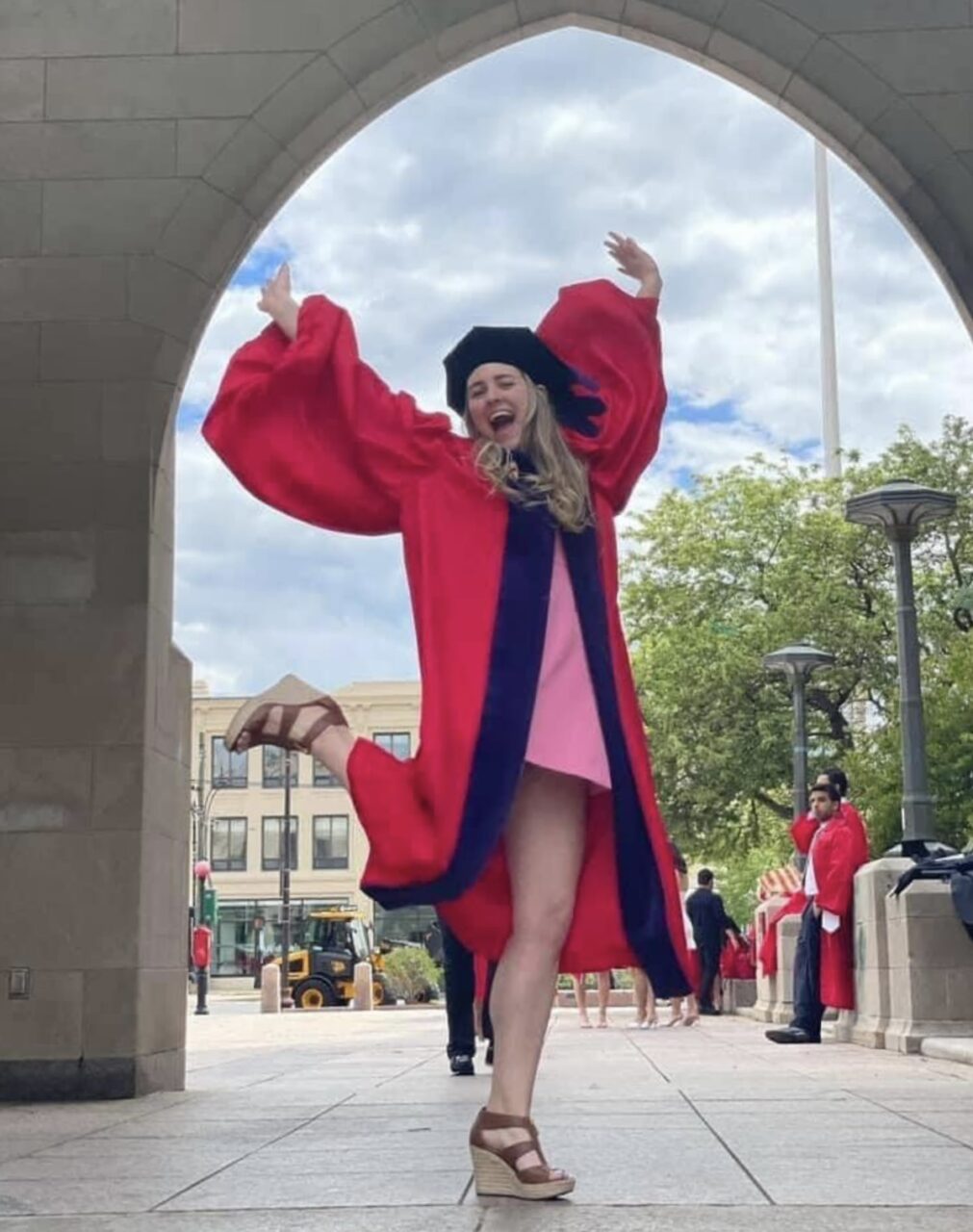 Why Alaska?
I had been to Alaska once before when a close friend of mine was living there and it is one of the most beautiful places I've ever seen. I was also hoping to have a year of adventure and I think this meets that description!
What is your new job description?
I'm completing what is called a judicial clerkship. I work for the State of Alaska doing legal research and writing for one of the judge's cases.
Describe yourself in three words
Hardworking, adventurous, kind are three nice words. Less nice words that might be appropriate are stubborn, self-righteous, and difficult. Depending on the day and who you ask, they can all be true!
How did your family feel about your trip?
They wish I wasn't so far away. My dad was particularly miffed that I ended up going to Alaska instead of Hawai'i or American Samoa (where I was also interviewing), but they think what I'm doing is very cool and they love my sense of adventure.
Who is the person at home you miss the most?
My grandma. She's the very best person. I can't wait to hug her again at the end of next summer.
What home comfort do you miss the most?
A bag of chips not costing $10.99 at the grocery store.
What can't you travel without?
Neck pillow, Kindle, phone, Dramamine, and headphones!
What has been the most interesting food item you have tasted?
In Alaska, I haven't tasted anything unusual yet, but I have been offered moose meat and I said I would try it when the opportunity comes. In general, I once ate a scorpion in China. I'm not a very adventurous eater, so this was a big deal for me!
Who is the most interesting person you have met so far?
Probably the judge I work for. He has some great advice about being a lawyer and thinks through his cases in a very practical and fair manner. I can already tell I'm going to learn a lot from him.
What's been your scariest moment?
Nothing too scary yet, but when I got off the plane on my first day here, I realized that I had zero cell service and there was no Wi-Fi at the airport. I had to figure out how to get myself and my two large suitcases to my apartment and set up everything I needed to live here. I ended up asking a stranger to call me a cab to take me directly to the phone store to set up cell service and internet at my apartment. Once you have internet, you can figure out pretty much anything!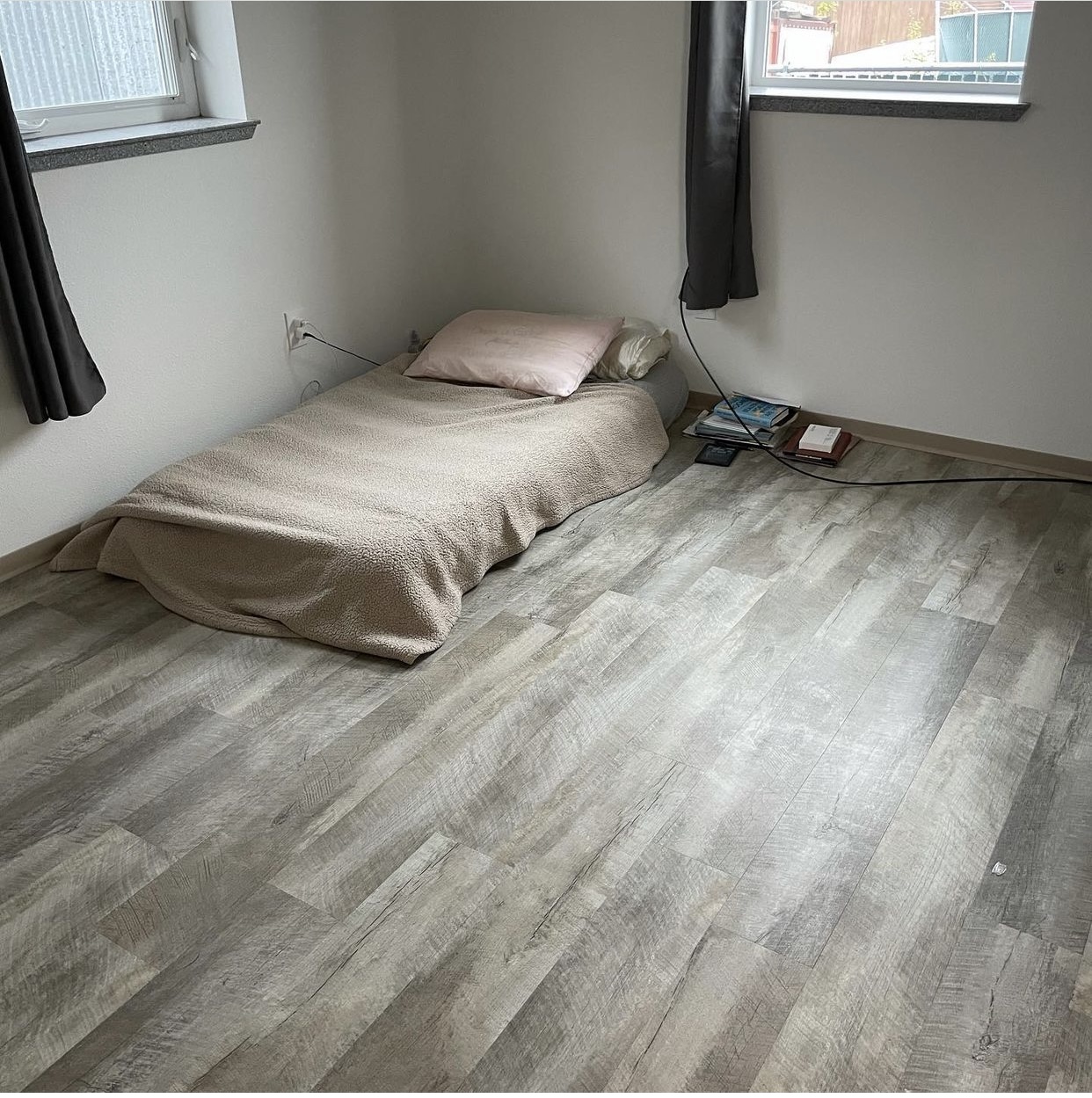 What was your most embarrassing moment?
My for-real most embarrassing moment was when going directly from a wedding where I was in the bridal party to my 7am flight back to Alaska. My hungover self threw up into my mask a little while I was in my window seat and I had to play it cool, swap out masks in the bathroom, and pray no one noticed. So gross! My fit-for-publication most embarrassing moment was when the waitress told me she remembered my drink order because I'm the only person who has ever come into the restaurant alone with a book.
How are you doing being alone? What gives you comfort?
This isn't my first time being alone. I went away to Boston College, studied abroad twice, and have traveled by myself to places like Scotland, Greece, and Cyprus. Because of the pandemic, I spent the entire year essentially living alone in Boston. I also served a year in AmeriCorps in Sacramento without knowing anyone else. Additionally, I did a summer internship alone in San Francisco. I'm introverted enough that I enjoy my own company and modern conveniences like FaceTime and phone calls make it easier. I like to read books, paint, and watch TV to pass the time. I also like to go running although it gets so cold here that all exercise will strictly take place indoors all winter.
How much time is spent working? Adventuring?
I leave the house at 7:20 am and return from work around 5:40 pm every weekday. I haven't been here that long, so my "adventures" generally consist of battling the rain and mud to get to the post office. My first weekend here one of the judges took me out on the river in his boat with his children. That was an extremely fun way to learn more about the area.
What has been the most useful item you've brought?
My hiking boots! It is so muddy and cold here, having waterproof shoes that I can get dirty has been absolutely key.
What's the best piece of travel advice you've received?
To enjoy every moment. Whenever I'm frustrated or exhausted from the multiple days and flights it takes to get somewhere like Bethel, AK -I remind myself that I'm so lucky to get to do this.
What's been the weirdest thing you've seen?
You can't buy alcohol in the city of Bethel -so people fly to Anchorage and then check storage bins full of food and booze! You see them all picking it up at the baggage claim in the Bethel airport.
What's the most interesting thing you've learned?
Most of the interesting information I've found out has been about the court and law. I've also learned a tiny bit about what it's like to grow up as a Native Alaskan. One of my coworkers has shared some of her experiences growing up here, and I've really appreciated her insight. A lot of the Native people spend their summers in structures along the river known as fish camps. I got to see some of them when I was on a boat one afternoon and it was really interesting.
What has surprised you about yourself?
I'm not necessarily surprised by this, but I have really come to appreciate how much the pandemic has forced me to learn how to enjoy my own company. I think if I hadn't spent the last year and a half essentially alone in my Boston apartment, I would feel lonelier here. However, I've been really happy for the most part. I think I can like, or even love, this place -which is special.
How are you documenting your trip?
I am documenting this experience through an Instagram account called @emilyinalaksa. Anyone who reads this should feel free to follow me! Basically, I include recordings where I share my thoughts and things that happen to me each day. I round up posts on the grid that describe trends in my experience over a few days at a time. The idea came from the TV show Emily in Paris! I made a joke about how, instead of cute crop tops and berets, I'll be in mittens and waterproof layers!
It's a very un-curated description of my life. I post a lot of photos where I don't look great or am covered in mud -and it's pretty funny and a nice break from what can often feel like a highlight reel on social media. It has been a lot of fun, and people seem to enjoy keeping up with my life in Alaska! It has received much more interest and positive feedback than I expected. I'm hoping that when I get to do some travel, the account will be a great space to document what it's like to be a young female traveling and living in a new place alone.
Please share photos representative of Emily in Alaska and give us a background story
This photo was taken on an ill-fated venture out to the post office. It was pouring, my umbrella was not nearly strong enough to withstand the Alaskan winds, and I got soaked and covered in mud. Then the post office wouldn't let me open a P.O. Box, which was the purpose of my journey. Sometimes situations become so incredibly uncomfortable that they switch from being painful to being funny. This was one of those times. I ended up showering, getting into my cozy sweats and sweater, and having a lovely afternoon reading my book after this. I eventually worked everything out with the post office. It was one of those rocky experiences that always come with moving to a new place. It's nice to look back on now -where I feel like I know so much more about the town and living here. It's really fun to see that progress!
What is on your bucket list to do/see in Alaska?
So many things! I am hoping to visit Denali National Park at least once, but hopefully multiple times. I also have plans to visit Seward, AK, which has wonderful hiking. The last time I went I got to go ice-climbing on a glacier! Some of my friends and I are also planning a trip to Gates of the Arctic National Park, which would be incredible if we can pull it off. It's the least-visited National Park because you have to take a bush plane to get there or hike for hundreds of miles. It looks absolutely incredible. I am also hoping to visit some of the Aleutian Islands and some of the Alaskan villages out West. I'm expecting/hoping to see some incredible wildlife including bears, moose, eagles, whales, and fish!
Describe Bethel, Alaska for us? Have you found the community to be welcoming?
I have found the community to be extremely welcoming. Bethel is small and located on the Kuskokwim River in the southwest of Alaska. About 64% of the people here are Native Alaskan, and it has been such a privilege to learn about their culture and traditions from some of the people I have met. In September, it is extremely muddy, and it has gotten cold quickly. But people have been so nice and have made a real effort to include me, help me out, and offer me rides. I've never been anywhere like it, but I really appreciate having the chance to live here.
How much lightness/darkness are you experiencing right now?
It's not too bad yet! As of right now, the sun rises at 8:32 am and sets at 8:48 pm. The darkest it will get will be the sun rising at 10:57 am and setting at 4:33 pm. The lightest it will get is the sun rising at 5:13 am and setting at 12:24 am.
Is it hard to adjust to the climate, weather, and time zone?
The time zone was definitely a bit of an adjustment at first, but that's jetlag anywhere. I go to bed pretty early, so I don't feel like I'm out of touch too much with the East Coast. I find being in Europe harder time-zone-wise because I hate having to wait for everyone at home to wake up when I have news. The climate basically feels like an accelerated fall — it's gotten pretty cold quickly over the month of September, but hasn't been anything I'm not used to, yet. We'll see how I feel once it's 30 below! The weather is okay, it rains a lot, and there's a lot of mud. However, the days with clear blue skies where you can see out onto the tundra are worth the rain — it is so beautiful.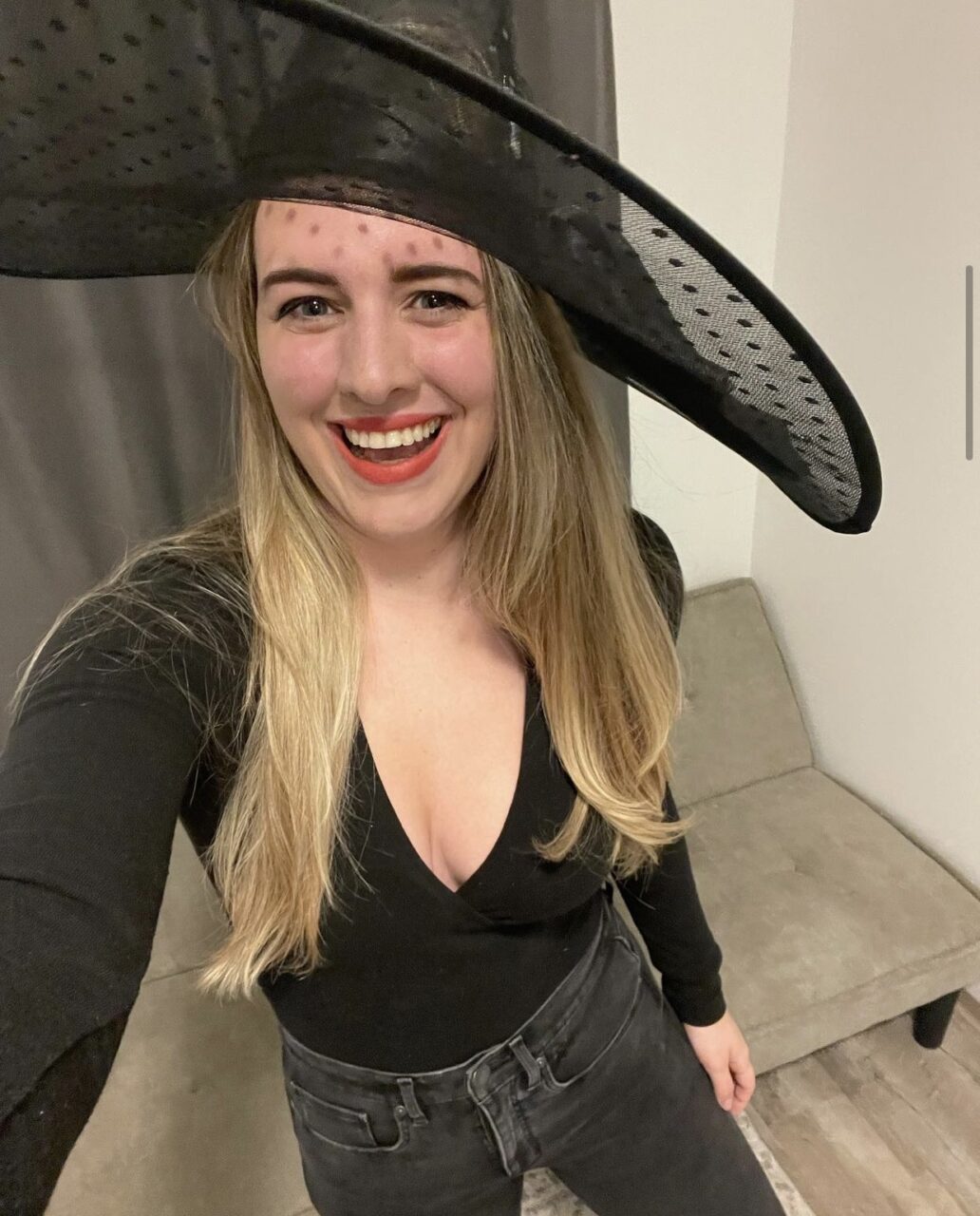 How do you think this year's adventure will change you?
I'm not sure. I hope I learn and grow a lot as a lawyer, firstly. I'm hoping to gain legal skills so that I will be better able to serve my clients and be a valuable contribution to the legal community. That will require always working to become more compassionate, empathetic, knowledgeable, organized, and courageous.
I have a long bucket list of experiences I want to have while I'm here, and I'm hoping I'll be the kind of person who makes those experiences happen. I'm hoping to become a little bit braver. I really value bravery. I'm also trying to be open to things — food, culture, experiences, even ones I don't think I'll necessarily enjoy. I read a Humans of New York caption one time that emphasized the importance of being interested. Not interesting, interested. I want to always be becoming more curious about the world around me and to never take any of this for granted. I'm hoping I will ask more questions, try more things, and meet more people that become important to me.