The Original Post-Thanksgiving Day Virtual Track Event!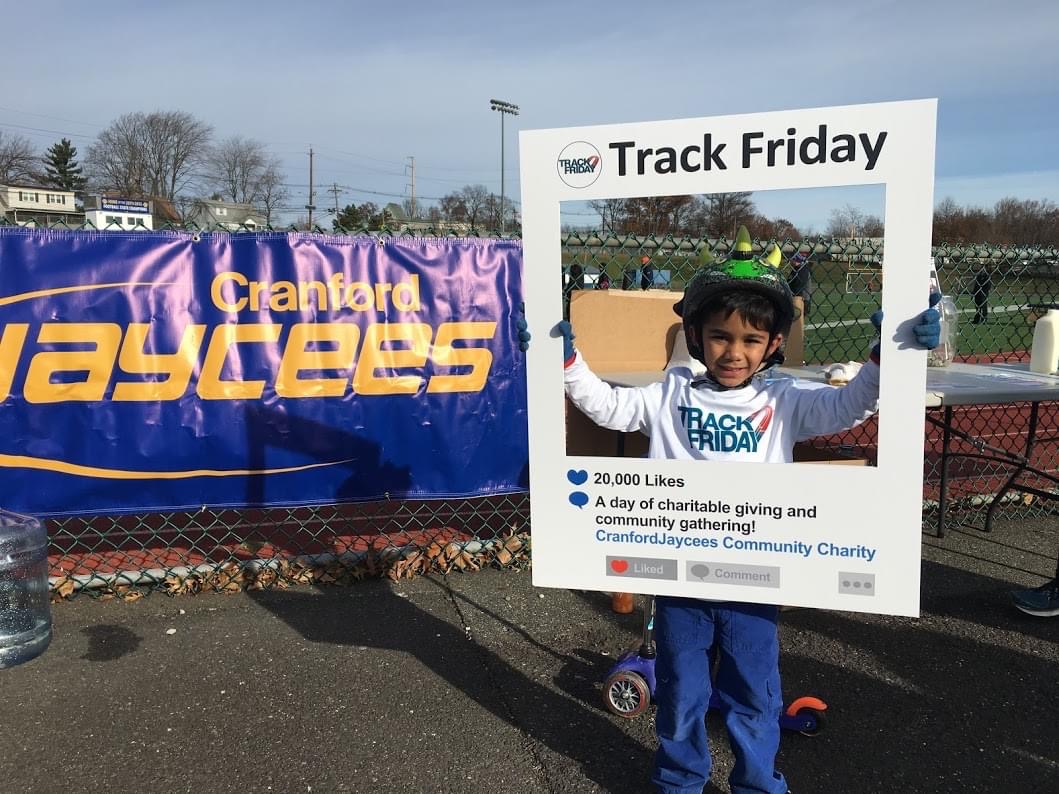 Cranford Track Friday is an event that I'm always happy to spread the word about. This Post-Thanksgiving event is now in its 5th year! Local Cranford resident Eric Rubinson started the campaign to provide relief to the victims of Hurricane Sandy. Originally from Middletown, NJ, Eric realized that his hometown needed help and he was unable to physically get to them. He did what only he knew best, to run for help…literally!
Eric vowed to donate $5000 to Middletown's local food bank. He encouraged other friends and family members to run/walk with him on Black Friday to support this cause. They ended up having crowds at six different tracks and collected over $22,000 in three weeks!
Consequently, the concept of Track Friday has gained quite a bit of momentum. More and more communities are becoming involved! Since that initial effort in 2012, Track Friday has raised over $270,000 for 100 charities! The Cranford Jaycees Track Friday tradition will continue this year. Socially distanced running/walking is now the "in" way to raise money for an organization!
How to Get Involved in Cranford Track Friday
First, let me tell you how Cranford Track Friday works! The Cranford Jaycees 5th Annual Track Friday will take place on Friday, November 27th, the day after Thanksgiving! Choose how, when, and where you support the cause. I love that this is a non-competitive event. Participants can commit to any amount of "track" time! No pressure!
Track Friday is a day to celebrate community and fitness. Additionally, you can use some of your Black Friday dollars to support local nonprofits. Finally, you burn some of those Thanksgiving calories!.
In light of new considerations for COVID-19, the Cranford Jaycees will host a hybrid version of the event. This allows them to incorporate a virtual option as well. Virtual participation throughout Cranford (and beyond) is encouraged. Additionally, the Ray White Memorial Track in Cranford will be open for those interested in participating in the traditional event location.
Certainly, getting together with your pandemic crew for a walk/run around your neighborhood or local trail is encouraged. Most importantly, everyone must practice safety guidelines! All you have to do is sign up here: Cranford Track Friday 2020
Giving Back Through Cranford Track Friday
It should be noted that the beneficiaries of Cranford Track Friday represent causes that have touched Cranford in 2020. The Cranford PAL, the Trinitas Health Foundation, and the NJ Chapter of the American Foundation for Suicide Prevention all benefit! As always, participants are also encouraged to create or support their own personal fundraisers. Check out the Cranford Jaycees' MightyCause page: (https://www.mightycause.com/team/Cranfordtrackfriday2020)
Don't Forget the Cranford Track Friday Swag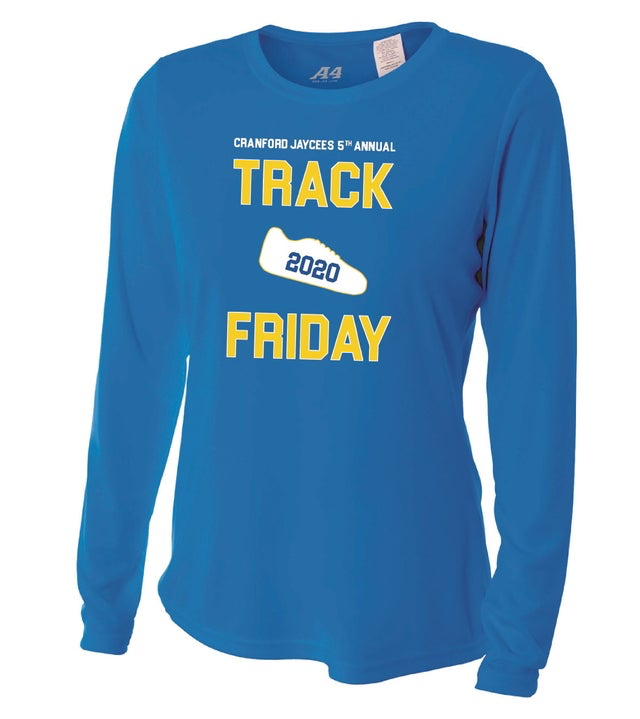 Lastly, the Cranford Jaycees are offering t-shirts to showcase participation. These swoon-worthy tech shirts are long-sleeved and have a varsity-inspired design. The design celebrates the event's history at the Ray White Memorial Track. The shirts are $25 for all sizes. The proceeds from shirt sales will go to the three local nonprofits that the Jaycees have nominated as beneficiaries. To purchase a shirt, visit the Track Friday web store at https://www.trackfriday.org/store/c2/shirts.
Stay Updated with Cranford Track Friday
Follow the latest Cranford Track Friday news on their Cranford Track Friday 2020 FB Page.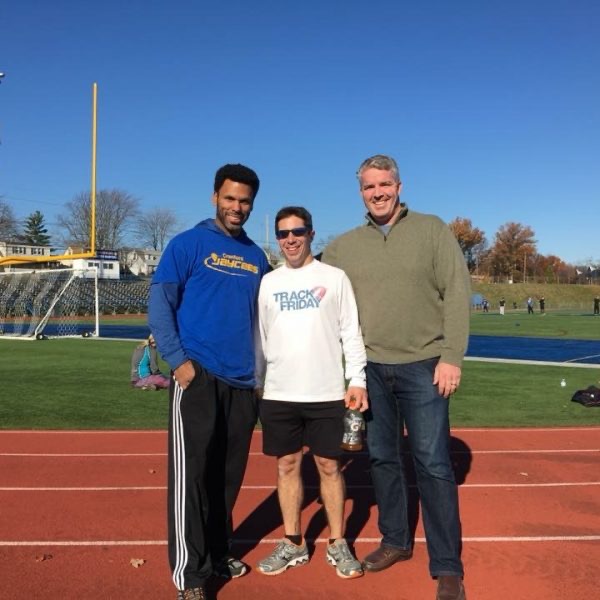 One Last Gift to You
Finally, the organizers of Cranford Track Friday want to thank everyone for the outpouring of generosity. Ideally, Cranford residents will keep the annual Track Friday tradition going strong. Above all, supporting this year's beneficiaries is extremely important. As a bonus, Track 5 Coffee will be handing out FREE coffee or hot chocolate to anyone who wears their shirt to the store on Track Friday!
Happy shopping, walking, running, and supporting in Cranford!