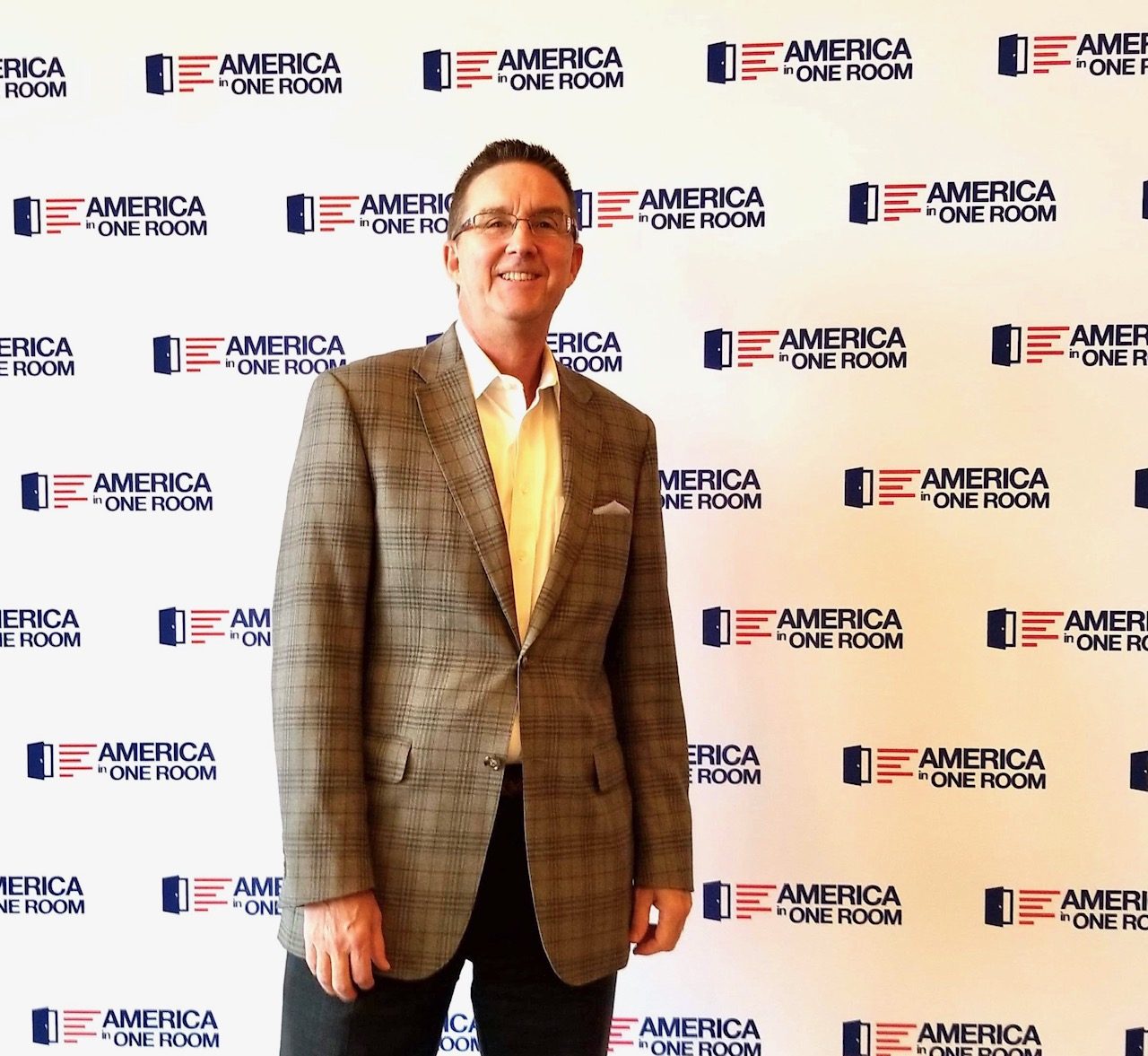 Cranford Resident Participates "America in One Room" Political Experiment
A pivotal event took place over a long weekend in September which could change the way we approach presidential elections in the future. James Fishkin and Larry Diamond were the mastermind researchers behind "America in One Room " ("A1R"), a Helena Project designed and led in partnership with the Center for Deliberative Democracy at Stanford University, NORC at the University of Chicago, and By the People Productions. Ultimately what they wanted to dissect what the idea of "partisan polarization". Fishkin and Diamond wanted to answer "are our divisions really so entrenched and unbridgeable? What if we had civil and evidence-based dialogue across our great divides of party, ideology and identity?" To get to the heart of the issue, they gathered a scientific sample of 523 registered voters from around the country meet in Dallas.
According to Fishkin and Diamond's article in the New York Times "The experiment produced some shocking results. After several days of diverse small group discussions facilitated by moderators and sessions featuring experts and presidential candidates from both parties who answered questions from participants, the percentage saying the system of American democracy was "working well" doubled to 60 percent from 30 percent."
The Scope of the Experiment:
"The deliberations were focused around policy proposals in five areas that had been singled out by voters as the most important issues of the day: immigration, health care, the economy, the environment and foreign policy. The participants were guided by a 55-page handbook, prepared by policy experts from both parties, offering arguments for and against each proposal. The participants had been surveyed on the policy proposals in advance, and they took the same opinion survey again upon completing the four days of deliberation."
"The experiment produced notable changes of opinion. In randomly assigned groups of about a dozen, they spoke face to face across their divisions with neutral moderators. The most polarizing proposals, whether from the left or the right, generally lost support, and a number of more centrist proposals moved to the foreground. Crucially, proposals further to the right typically lost support from Republicans and proposals further to the left typically lost support from Democrats."
Cranford's Robert Schott Represents:
How lucky for us that Robert Schott, a Cranford resident whom many of you know very well (creator of the "Cranford Snow Sculpture Roadies" and owner of WOWindow Posters), was one of the 523 America in One Room participants! At a time when our country is facing some critical decisions with the upcoming election, Robert discovered that maybe we aren't really all that divided. He sat down with me as we chatted about the fact that no matter the stark contrast – individuals of diverse backgrounds can come together and "build consensus on even the most polarizing issues". It's a breath of fresh air coming out of social media and Robert has some personal realizations that he would like to share with all of you!
Can you take us back to the beginning and how you came to be selected for this pivotal project?
A couple years ago a gentleman came to my door and asked me if I'd be part of a survey program sponsored by the University of Chicago. I signed up. So now I do a couple surveys every month from all different topics: healthcare, vaping…a range of subjects that other enterprises want to learn about. The college hosts the surveys and then distributes to these other groups. I believe 30,000 people who fill out these surveys are under the name AmeriSpeak .
I was probably profiled to participate in this because they want people who are representative of America as a voter. That's how I got involved form the outside. In June 2019, we completed a survey about the issues of the day and the presidential candidates and solicited our opinions. I did all that and from that pool they cherry-picked from 30,000 about 530 people to come out to Dallas for the America in One Room project. I was lucky enough to be one of those.
What did you initially think about this all-expense paid trip?
I didn't think it was a scam because I saw where it was coming from. I was initially skeptical of its motivation. While at the conference I found and spoke to James Fishkin, the research scientist at Stanford. I described that sensation to him, and he asked me to follow up and email him what my perception was and how I came around to seeing what it was intended to be. It really was what it was: a free trip, gather to talk about the issues. I read up on the entire experiment and got really comfortable with the premise – it looked serious and the Stanford team had done this all over the world in various venues. I had the basis to believe it was well-intentioned.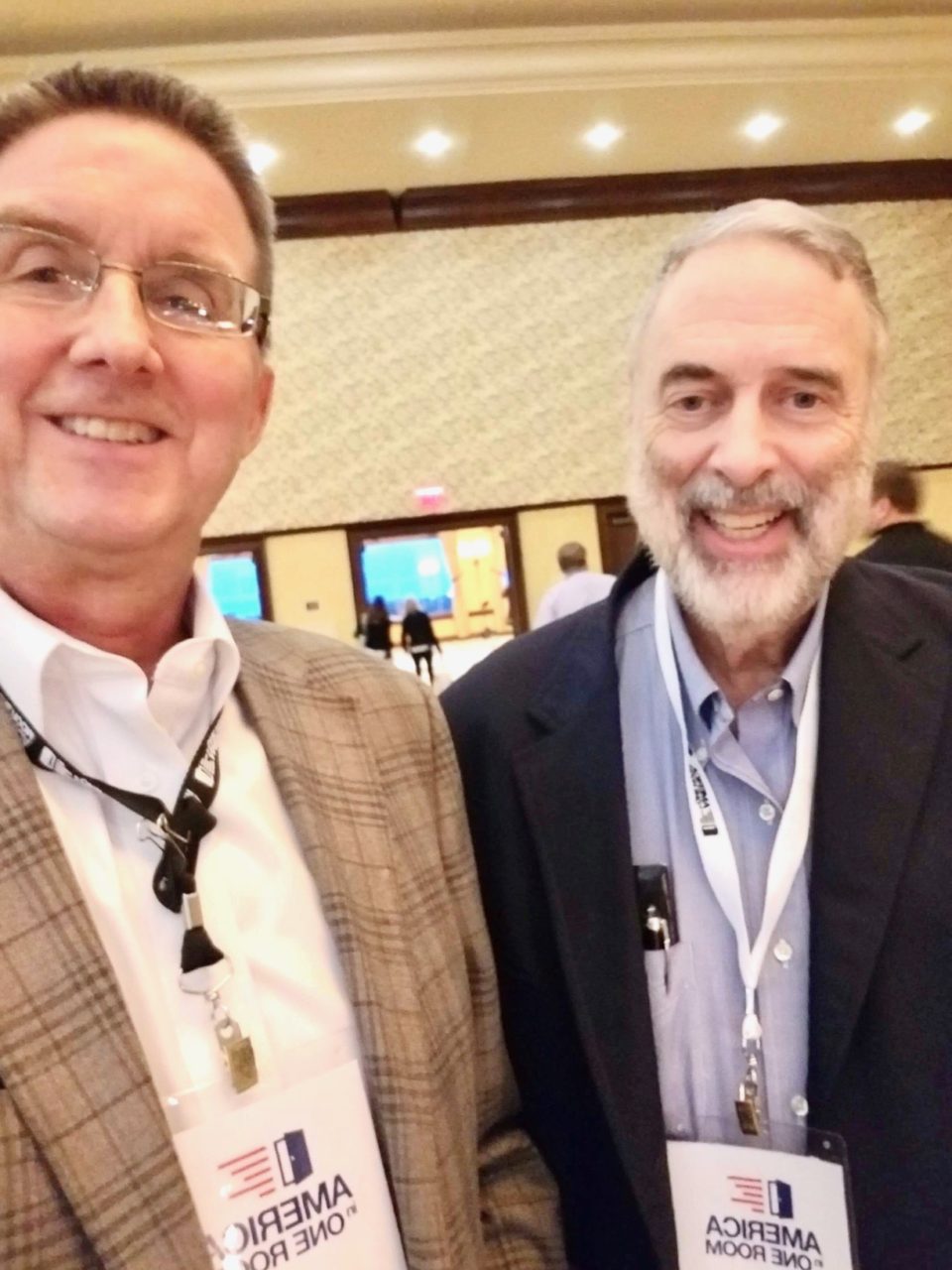 Who were the groups responsible for running this political experiment?
A few parties were involved in the development of "America in One Room".. The sponsoring group is the Helena Group – very noble in purpose and the goal is to solve major world problems through influential benefactors who agree this mission is critical to advancing our global matters. They are supported by the work of Fishkin and Diamond and they realized their work is very important. The premise is based on "deliberative democracy" and the idea is to engage in a manner with diverse people of a setting and have those individuals raise up the key questions they feel are the most important and need to be addressed.
Tell me about your particular group within the "America in One Room" …
It was really amazing. The idea was to have diverse people in a room together and to engage in civil discourse. We had a moderator. Our group had people from 15 different states, different economic backgrounds – there were entrepreneurs, people with serious health issues, retirees, and professional services careers. Our group really did address the diversity from a gender, economic, geographical, political, ethnicity viewpoint. As a group of 15 we huddled on important issues and background information. The group studied the pros and cons of proposals being put forward. We argued, debated, and discussed. Eventually we arrived at a point where we came up with a question or two to present to the presidential candidates or industry experts.
What question did your group get to ask the candidates?
There were five key themes with political proposals to solve these problems: immigration, health care, the economy, the environment, and foreign policy. In the economy/taxes segment, our group felt that the key question to be addressed was the idea of the wealth divide. How do you effectively help the middle and lower class to enjoy the "fruits" of what the country produces…more than just the wealthiest people?
So, they nominated me to pose the questions to democratic candidate Julián Castro. The candidates came in virtually through Skype or other means. In the Town Hall – there were 600 people in the room, and I stood up with my microphone and addressed these questions. In other Town Halls, there were industry experts on site who were presenting, and we could mingle with them afterwards.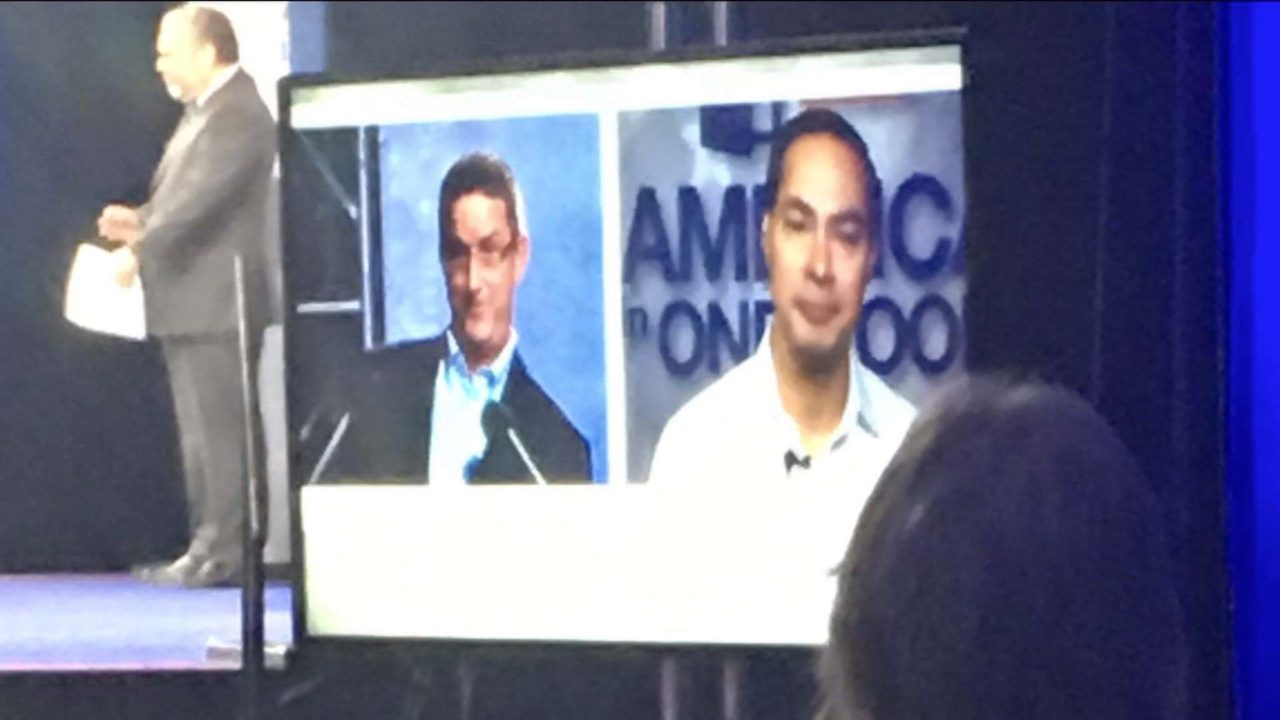 I read that many participants of "America in One Room" came in with strong viewpoints. Those views softened a bit by the end of the weekend. Did you feel this to be the case?
Yes, you could assess that that happened. I can't say that everybody moved to the middle. We took a survey at the end of the event and the researchers observed that generally opinion softened and moved towards the middle. I did observe in my own group some more common ground on topics since we talked about them. For example, the healthcare discussion. What was fascinating was that there were two heavy users of the healthcare system: one was a hospice nurse, and another was an insurance administrator with a benefits background. There were all these viewpoints and, as we talked, we heard the different perspectives. We saw the impact of former policies on people, and real-life stories about cost, accessibility, and types of care. So, it was a really phenomenal conversation.
In general life – we really are "birds of a feather who flock together". So, you don't know all that's going on around you. This brought it out so clearly. My conclusion on Facebook was "I've come to realize we all make opinions with a really shallow understanding of facts, needs, concerns…and myself included. And by this kind of setting we can get a deeper understanding and maybe a shift in our opinion."
Was this project life changing for you? Did it change the way you view certain political issues or how you approach your decisions?
Recognizing the view that I have a shallow understanding of many things. I did learn a lot and get clearer on numerous topics that were fuzzy for me before. For example, the debate about the "Green New Deal". There was a panel on the environment who had all good intentions on managing lower carbon on earth. However, the "Green New Deal" is regarded as a "pipe dream" – that it's not physically possible to achieve what they set out to do without creating other world problems.
What I learned (and now have a direct connection with the author) is that if the United States just shut everything off that we still would have no effect on the changing carbon issue. But rather liquid gas, nuclear power, and THEN renewables is the order that will slow down the problem on earth. So why aren't the candidates talking about nuclear power? It's cleaner, more efficient, less waste, safer, and more easily deployed. That was seminal for me. I really valued these sessions and realized the bigger problem and that these counterpoints don't always come through.
What were other major takeaways during those five days with "America in One Room"?
The environment was definitely the most impactful for me. I definitely shifted with environment, immigration, and healthcare.
It's so hard to convey the power of what happened. The enterprise of it was that this was so novel and important. If we can create this kind of a model maybe the discourse will change in our country. I mean…that's a BIG THING.
How did your participation in the "America in One Room" Political Experiment change the upcoming election for you?
I will be more involved now in understanding the topics and have better conversations with people around me. I also have a sense of obligation to share this story. If you send 523 people back out to the community to tell their story – I mean, you've just influenced another 50,000 or so people!
I think there's a big theme in my life: "empathy" – and that showed up. "Empathy" for me is defined as understanding the other viewpoint and listening. And I think there's two parts to this: first form your thoughts and opinions around better information. Then you transfer that to viewpoints with empathy.
More revelations:
Another realization is that I formed some new opinions and I sharpened some other ones. I now feel strongly talking about them – especially with the environment and immigration. This workshop proved you CAN have the conversations and you CAN grow together when you have diverse viewpoints!
What happened is what they SAID would happen. All the sense of skepticism washed away. America in One Room looked earnest to help the country work towards a new model of conversation.
Thank you, Robert!
I believe we are so lucky to have such committed and interesting people living in Cranford . We can learn so much from others if we just listen. Thank you, Robert, for sharing your amazing experience with all of us! You are an inspiration to many!