Cranford Porchfest 2020 is Set to Take Place on October 10!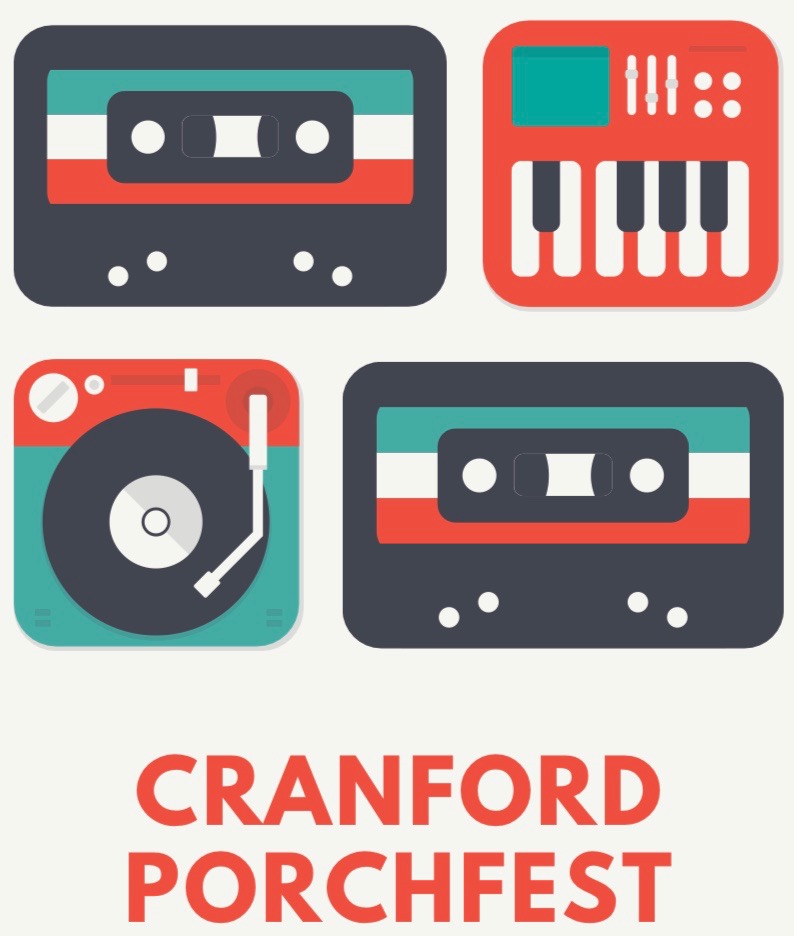 And the music keeps on playing…
Open air music event with social distancing? No problem! The Cranford Community Connection is continuing the fall tradition of Porchfest on October 10 from 2-5:30pm and we couldn't be more overjoyed! This is the 4th year that this incredible organization is bringing you Cranford Porchfest – a FREE musical event open to EVERYONE and completely powered by the "do-it-yourself" concept and orchestrated by local volunteers, space provided by the homeowners, entertainment by musicians donating their time, and a day enjoyed by the community!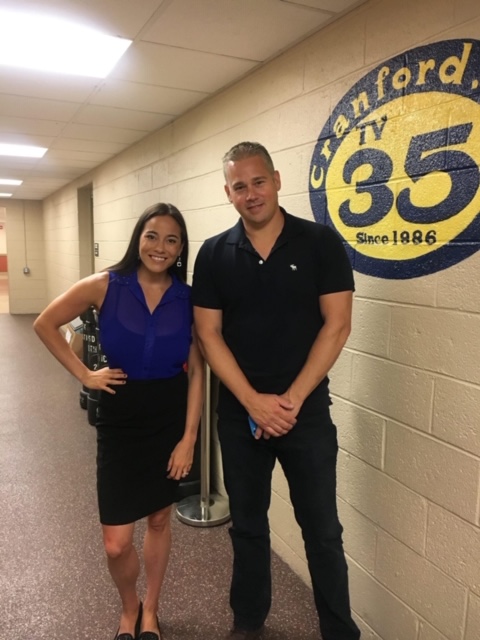 The purpose of the CCC is to bring the neighborhoods of Cranford together to celebrate community and friendship. Randy Geis, a core member of this committee, told us that "every porch host, performer, and attendee is a co-creator and real-time manager of the event." He hopes that members of all surrounding communities will take the afternoon to walk around Cranford and "enjoy time together (6ft apart) and the music we have put together!" I caught up with Randy to get more perspective on how the event will take place during a pandemic and what concertgoers will need to know before they head out their doors…
When did the Cranford Community Connection first resume discussion about Porchfest 2020?
We typically begin our discussions in April as we start our poster contest. This year, with all the safety concerns, we began our discussions earlier.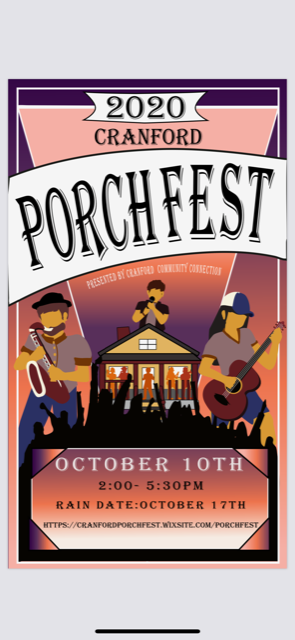 What were the most important safety factors that you discussed when deciding whether to hold the event or not?
As with all CCC events, safety is our number one priority. We always work hand in hand with the Cranford Police Department and the Office of Emergency Management. Given the governments parameters for social gatherings, as well as our prior safety measures (closing of the blocks) – we felt social distancing and use of masks would keep everyone safe.
What was the main motivation behind making sure this beloved event continued in Cranford, NJ?
Trying to find that ability to return to some sense of normalcy has been a motivation for us. Knowing that so much has been altered and or cancelled, we felt this event was not only wanted- but needed. We are also motivated by the positive feedback that we have received from the Cranford community. It is wonderful to read how Cranford Porchfest has become the number one attended event of many Cranford neighbors!
Let's start with what will be the SAME with Porchfest this year…what will be similar as in the past?
Cranford Porchfest 2020 will be almost exactly the same as Porchfests in the past with one- two exceptions. We will be adding a virtual component for those who are unable or wish to not attend in person. We will provide a live Facebook stream in conjunction with Virtual Cranford (this is a public group and everyone is welcome to join in!). For those who are not on Facebook, we hope to have TV 35 broadcast as well.
What will be different about Cranford Porchfest 2020 this year?
This year we will have a virtual component. CCC has teamed up with Virtual Cranford to stream Cranford Porchfest right to your own porch. For those of you not on Facebook, we also hope to work with TV 35 to live broadcast the musical acts. The final acts at 5:30pm will be at Roosevelt Park and Sherman Park this year. This will allow people to spread out and enjoy the music while practicing social distancing.
How many porches will be participating?
Once again, we will have 10 porches and 30 bands. Porches will be spread throughout town in the four quadrants. As with years past, we will have new blocks in your neighborhood. This year's selection process has been overwhelming due to the mass amount of submissions!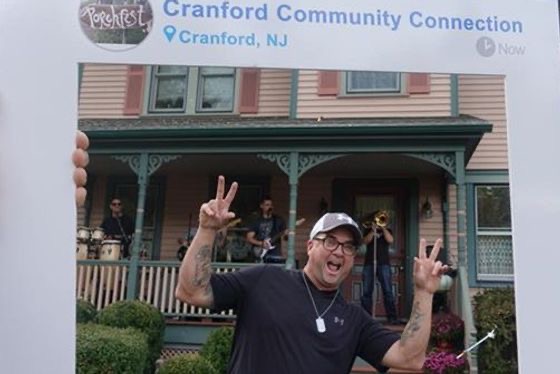 What are some highlights/must-sees this year?
We have a wide verity of music like years past. Something for everyone! (locations and bands to be announced mid-September at Cranford Porchfest 2020 Official Website)
How will you ensure that safety precautions are being followed, lawns aren't over-crowded, and social distancing is being practiced?
We will have specific instructions for homeowners and our CCC team will be out in the neighborhoods enforcing social distancing and use of masks. Above all, we know we can count on our Cranford community to do what's right by their neighbor. Please wear a mask and respect boundaries.
What are you the most excited about as Cranford Porchfest 2020 approaches?
We are extremely excited to carry on this tradition during this not so traditional time. We are excited to see people out having a great time with neighbors, enjoying this amazing event safely!!!
Anything else that Porchfest-goers need to know before they head out?
Be sure to go to our Cranford Porchfest 2020 Official Website to find all your event details to help you maximize your time: band information, times of performances, and an interactive map of the bands and where they are planning. Also watch out for our T-shirt sale- we love the design this year and it will be on sale at Cougar Headquarters!
Oh – and RAIN DATE IS SATURDAY, OCTOBER 17!