SOLD BY SHARON STORIES: Sarah & Keith
This is Sarah and Keith's own Sold by Sharon Story – the tale of a couple who fell in love with Cranford, New Jersey and wanted to move from an apartment to their first home! Going from a one-bedroom apartment to a whole house is quite a change! Their new home in Cranford is a charming three-bedroom, one-bathroom colonial home. Like everyone else during this pandemic – the acquisition of more space is a true delight! Let's see what these new homeowners have been up to since they moved in!
Tell us a little bit about yourselves…
I grew up in Gillette, NJ, and Keith moved around a lot (by the time he was in high school he had lived in six states). We met at Ithaca College in 2011 in a poetry class and quickly bonded over our love of music.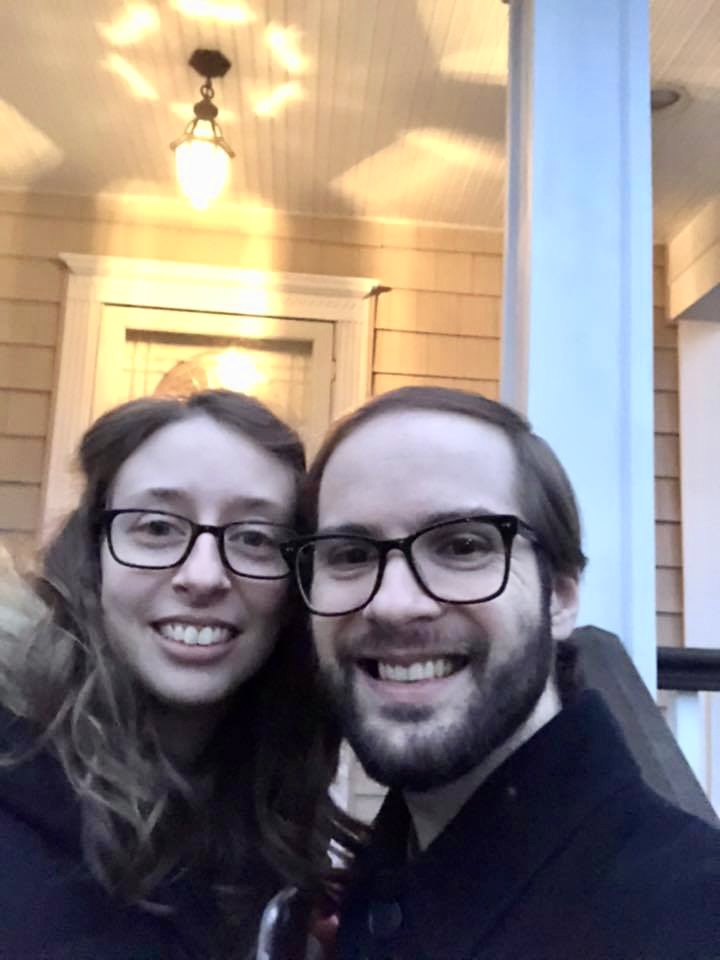 What were you doing prior to your decision to move to Cranford NJ and what prompted the move?
We were living in an apartment also on the southside of Cranford. We didn't go into 2020 thinking we'd buy a home, but in the late spring we decided we'd like to have our own place and we wanted to start looking.
SOLD BY SHARON STORIES: Describe your feelings as you started the home-buying experience during a pandemic…
As with everything during the pandemic, it did add a little bit of an extra layer. Probably the biggest thing for us was just knowing that the market was really hot and that meant we had to move quickly if we liked a house.
What was it like searching for a home during this pandemic?
Luckily by the time we started getting serious about actually touring houses, some of the restrictions had lessened so we were able to see things in person. Aside from doing a few more things over the phone and completing our closing with our lawyer outside on her porch for extra social distancing, I don't think it was too different than how it would have been before COVID.
What aspects of house hunting were you not expecting?
We didn't really know what to expect since we were first time home buyers. Sweeping for oil tanks and getting sewer line scopes and chimney inspections weren't things we had ever thought about before.
How did you find Sharon Steele to work with as an agent?
Sharon was amazing! She's a straight shooter and we felt that we could trust her to be honest with us. She didn't make us feel pressured. And she was super accommodating. The day of our final walkthrough, there was a small leak under the kitchen sink and a piece of furniture the seller had left behind. Sharon had both of those things taken care of for us – which was well beyond what we ever expected her to do.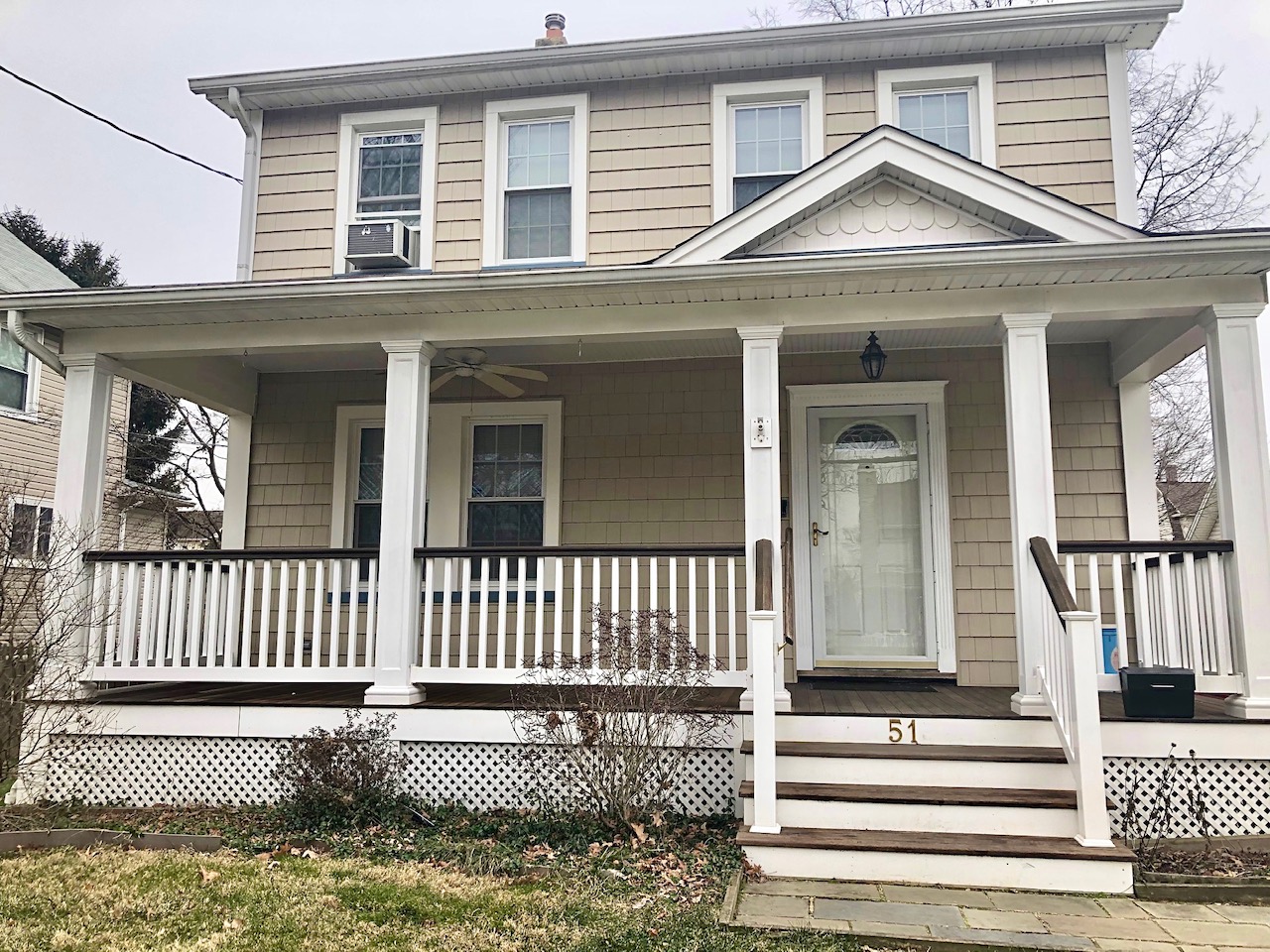 Why did you choose Cranford, NJ for your new home?
We moved to an apartment in Cranford in 2018 and really liked the town. We like the parks, restaurants and bars, and proximity to the city.
SOLD BY SHARON STORIES: What was something that you HAD to find in your search for a new home?
We were searching mostly in Cranford and Rahway, and we wanted to be within a ten minute or so walk to the center of town. You can change a lot of things about a house, but you can't change its location!
Any bumps along the way during the buying process?
There were definitely some bumps, but Sharon's experience and connections helped us work through them and calm our nerves.
What was going through your head as you closed on your new home in Cranford NJ? What were your first impressions?
It was really surreal! It took us some time to really grasp that it was ours.
Any advice for first time homebuyers?
One thing we've realized now that we are homeowners is that it's a little hard furnishing a house during a pandemic! We feel weird about going to a store and sitting on couches and beds, but it's a gamble to order things online. We've also always furnished our prior apartments with some used and vintage items, but we've been more cautious about that with the pandemic as well.
SOLD BY SHARON STORIES: Have you been able to adjust to your new neighborhood?
Since we moved in during the winter, during a pandemic, it has been hard to meet people in our neighborhood. Everyone we have met, though, has been super friendly and nice. We're hoping when the weather gets warmer and people will be outside more, we'll meet the rest of our neighbors.
How would you describe your neighborhood?
It seems pretty quiet but very friendly. A mix of apartments and houses and people of different ages.
What's the biggest change in the home since move-in-day?
We finally have a sectional in our living room. When we first moved in, we only had our apartment furniture, and the living room looked comically bare. It's looking more like a home now.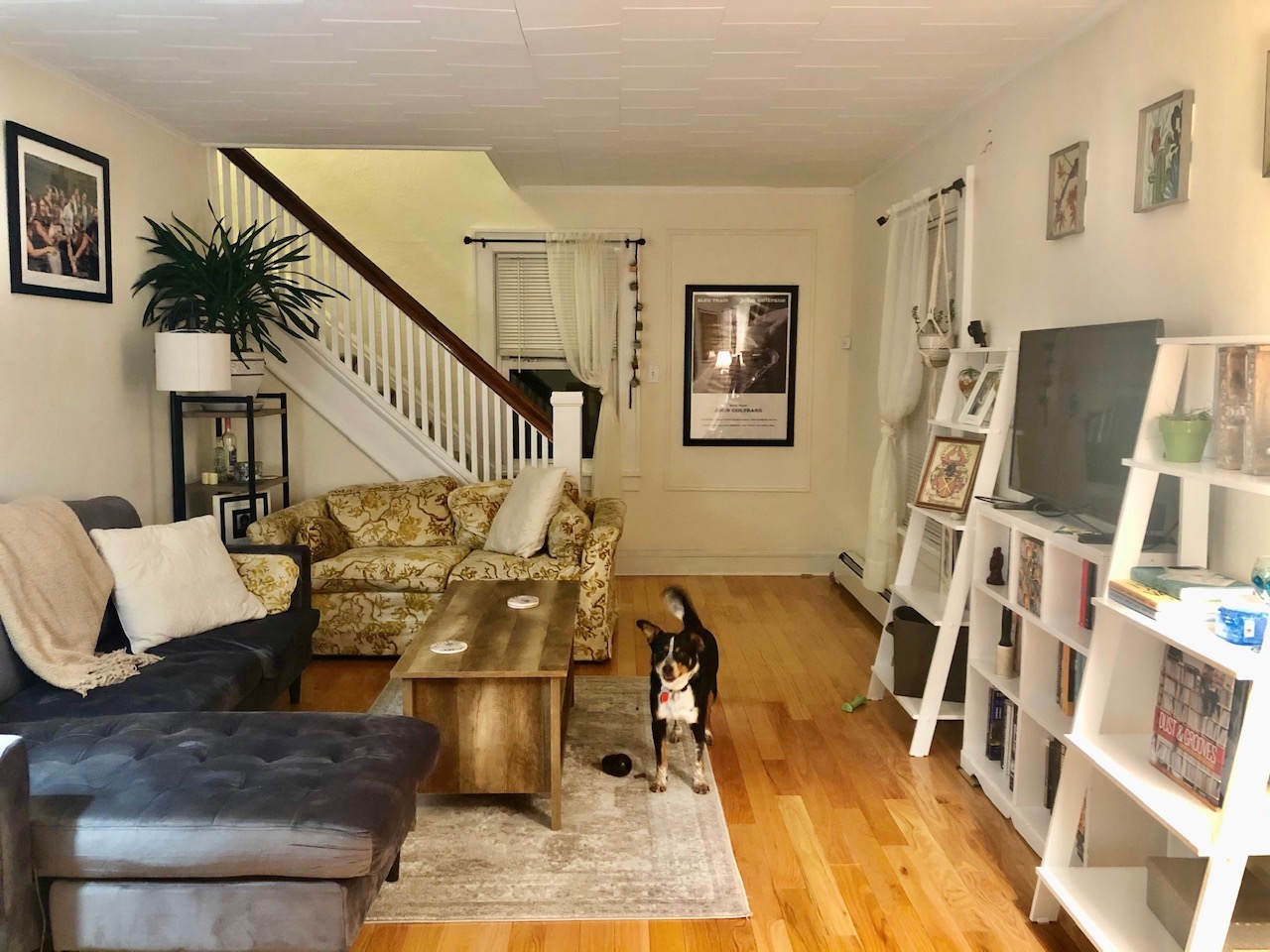 Have you done any renovations yet or have plans to renovate?
We've done a fair bit of work so far. We had some work done in the basement and will have more to do in the future. The weekend after we closed but before we moved in, we ripped up the carpets that were in two upstairs bedrooms, a hallway, and the stairs. The goal was to get the floors refinished, but since they were older, we ended up having to put new flooring in the bedrooms and hallway, and re-carpeting the stairs. We scrambled to get the floors done since we were moving in shortly after and wanted to put our furniture down. After unloading 500 lbs of laminate flooring into Keith's car on a Friday and got our contractor to come by the following Monday to start. We were really happy with how it came out!
This spring we're going to replace the roof over the porch. Down the line, we also want to add in a second bathroom.
SOLD BY SHARON STORIES: How would you describe your personal design style?
A mix of modern and vintage? Eclectic? We're not really sure. About half of what we own is hand-me-downs and the other half is stuff we've bought ourselves. So, it's a matter of making it all work together.
If you have painted, what is your favorite color you painted a room?
We painted the bedroom before we moved in and ended up going with just a generic "paperwhite" cream color. It works though and brightens up the space.
The BEST room of the house and why…
The living room. It's at the heart of the house and where we spend a lot of our time.
What's one more thing your house needs?
A second bathroom!
What's a new memory that you cherish in your new home?
We adopted a dog! We've wanted a dog for years but were never able to have them in our apartments. Bringing him to our home and getting him used to walking in the neighborhood has been great.
What was your first major splurge?
Definitely the floors!
When you head out the door – where do you like to go in Cranford, NJ?
We like being by Unami Park. We order takeout constantly and can't wait until we feel comfortable enough to go back into a bar or restaurant. Favorite takeout spots include Siam Inn, Old City Cafe, Folklore Artisanal Taco, Ani Ramen, Oasis… the list goes on and on!
Something you've appreciated about your home/community more since this pandemic…
Social distancing from a three-bedroom house is a lot more enjoyable than from a one-bedroom apartment!
When the world opens back up again…what are you most excited to do?
Seeing live music, hosting people at our house, going to a bar … so many things!
I truly appreciate the trust that Sarah and Keith put in my skill during this pandemic. I'm so happy that they initially fell in love with NJ's Best Downtown Cranford, NJ early on and wanted to buy their first home together here! I am sure there will be happy memories to follow – especially with their new pandemic puppy!
If you are looking to make a move, get in touch today. Spring is upon us and the best time to start looking for a new home! I would be happy to answer any questions you may have. Will YOUR journey be the next feature in a "Sold by Sharon" story?!