SOLD BY SHARON STORIES: Jeanette & Conor
This is Jeanette and Conor's own Sold by Sharon Story – the tale of two newlyweds who were ready to purchase their first home together in Cranford, New Jersey! Conor grew up in this town and they already had built-in family and friends, so we were determined to get to work and make it happen in Cranford! Their new home in Cranford is a charming three-bedroom, two-bathroom split bedroom home perfectly situated on a corner lot. Even better…the home was remodeled prior to the closing date! Let's see what these new homeowners have been up to since they moved into this sparkling new house!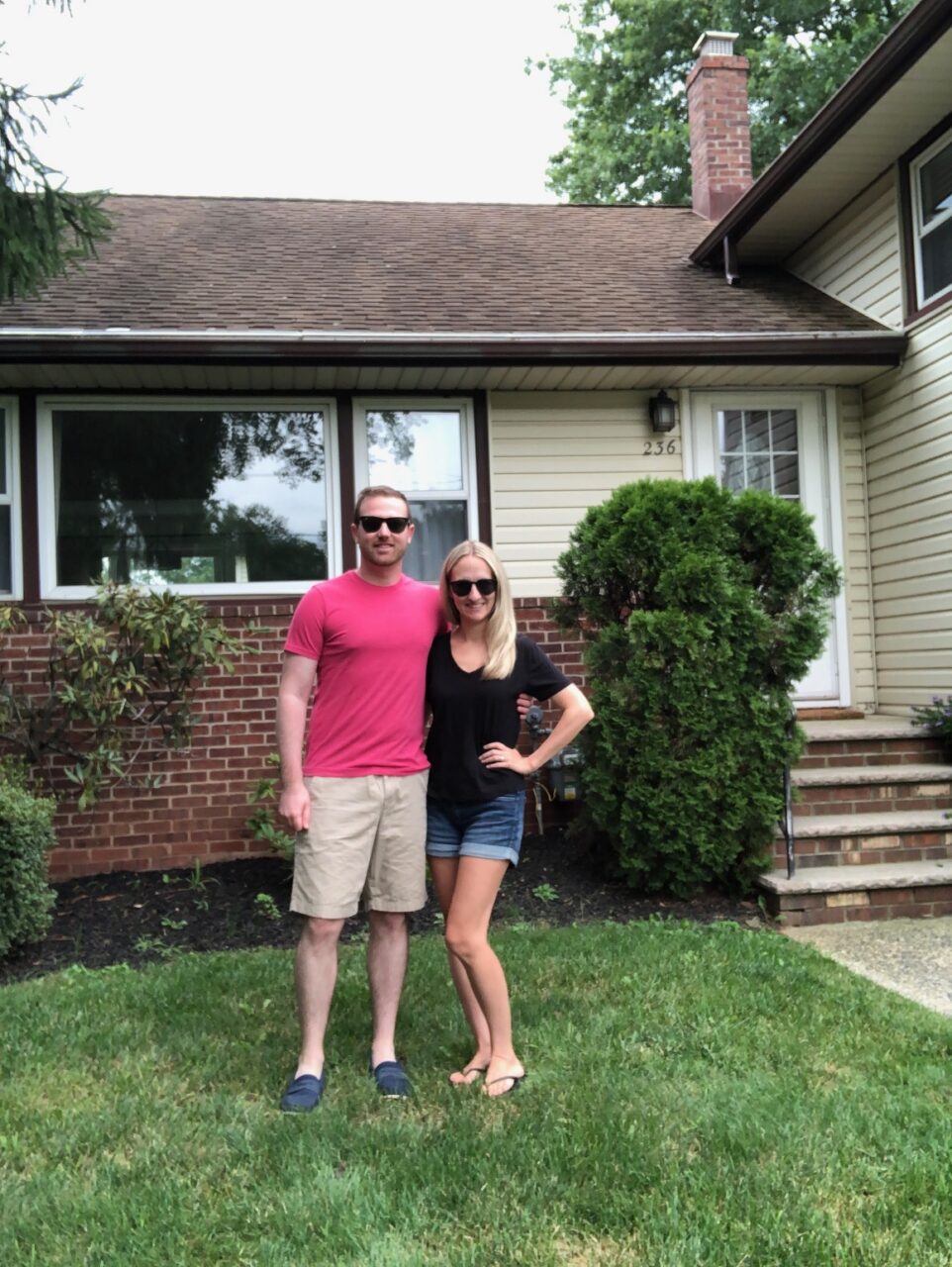 Tell us a little bit about yourselves
Jeanette grew up in Stony Brook, New York and Conor grew up in Cranford. While we both attended the University of Delaware at the same time, we didn't meet until 2019 when we were both living in Hoboken, NJ. In our free time, we like going to the beach, taking walks around the neighborhood, and checking out live music (we're VERY excited to get back to some concerts!).
What prompted the move to Cranford NJ?
We got engaged in September 2020, so we were in the early stages of wedding planning when we decided it was time to move from our 500 square foot, fourth-floor walk-up apartment in Hoboken. Conor's parents and brother both have homes in Cranford, so it was certainly at the top of our list, but we knew we were entering an incredibly competitive market.
How was the current home-buying process for you?
Despite how crazy the market was when we started house hunting, our buying process was surprisingly quick and painless, as we were fortunate enough to find our home very early on in our search.
How did you find Sharon Steele to work with as an agent?
Sharon was an absolute pleasure to work with, and we were so lucky to have her as our agent. Through her relationships, she was able to have us look at what eventually became our house before it was even listed -which was extremely fortunate due to how crazy the Cranford market was around the time we were house hunting. Whenever we had questions along the way, Sharon was always there with a prompt response or available to hop on a call with us to provide further reassurance that we would get one step closer to closing!
What was something that you HAD to find in your search for a new home?
Two full bathrooms was important as we thought about having guests or family from out of town over and allowing them to have their own space (and us having ours). Central air was also at the top of our list, so we were very happy to find a place that had both.
So happy to Share another "Sold By Sharon Story"! What was going through your head as you closed on your new home?
We were both excited and relieved when we closed. Our buying process was a unique one, as the seller was renovating the whole interior of the house before we moved in, so ironing out the details for attorney review took several weeks. It ended up being three months from the time we put in our offer to when we officially closed, but it made it that much sweeter when we finally entered as the owners of a beautiful home that felt brand new.
Any advice for homebuyers like yourselves?
It can be stressful at times but be patient. It pays off in the end. Oh…and use Sharon as your agent!
What drew you to your new home?
In addition to the new renovations, we loved the street and that the house is located on a corner. It's directly across from a school, so we saw the obvious benefits of that as we think about raising a family here. We both have close friends who live right down the road. This helped us feel like part of the neighborhood right away.
What's the biggest change in the home since move-in-day?
So far, adding furniture throughout the house has been huge! We have a list of smaller things we can add to make it feel even more like home.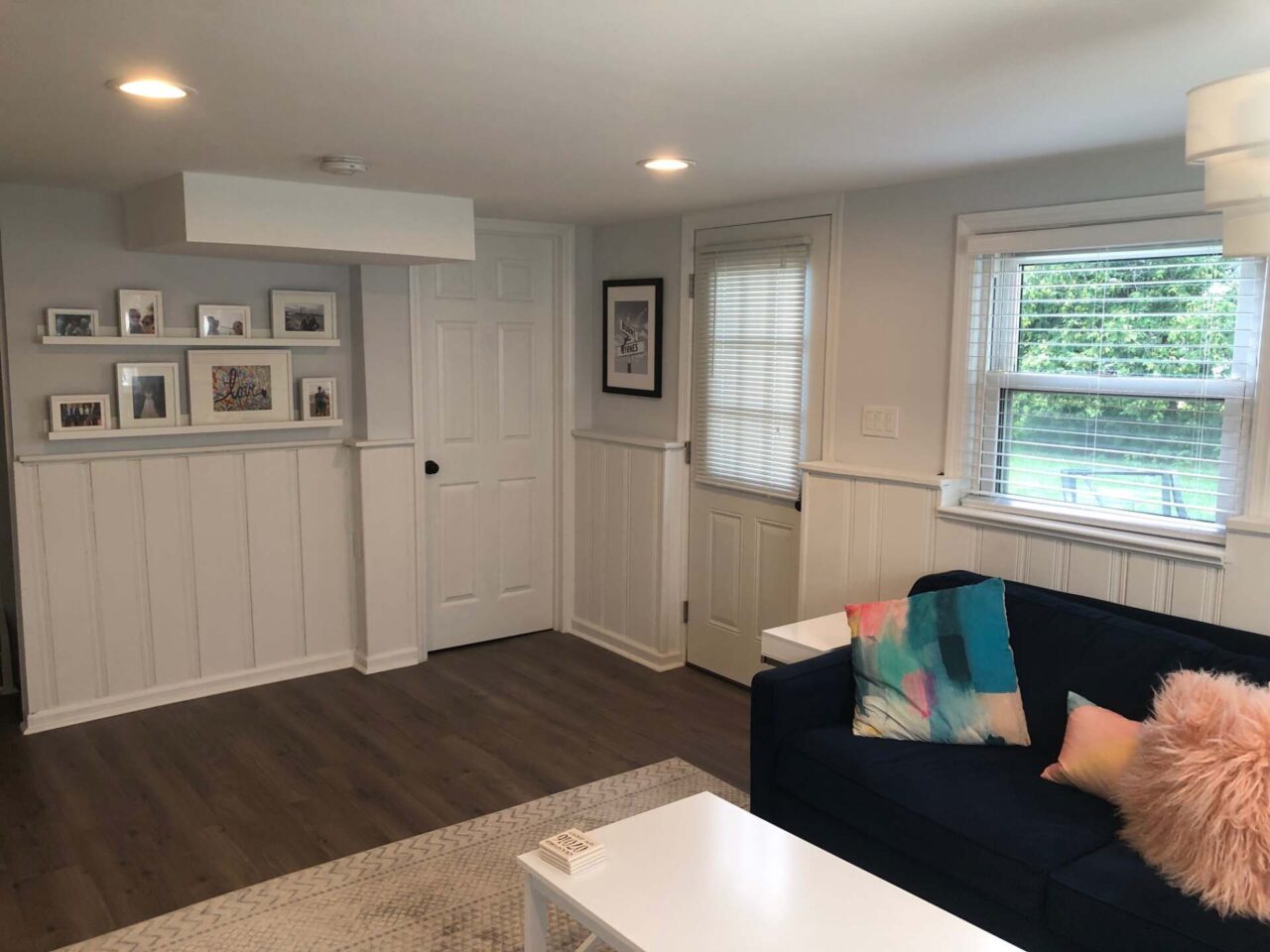 How would you describe your personal design style?
Mostly traditional. We like keeping the home warm and welcoming rather than going for anything too trendy.
If you have painted, what is the name of your favorite new color?
Everything was painted before we moved in! We're loving the Benjamin Moore White Dove used on the walls throughout the house.
What was your first major splurge?
Our living room couch. We ordered it before we closed on the house and didn't receive it until about two months after moving in, but it was SO worth the wait.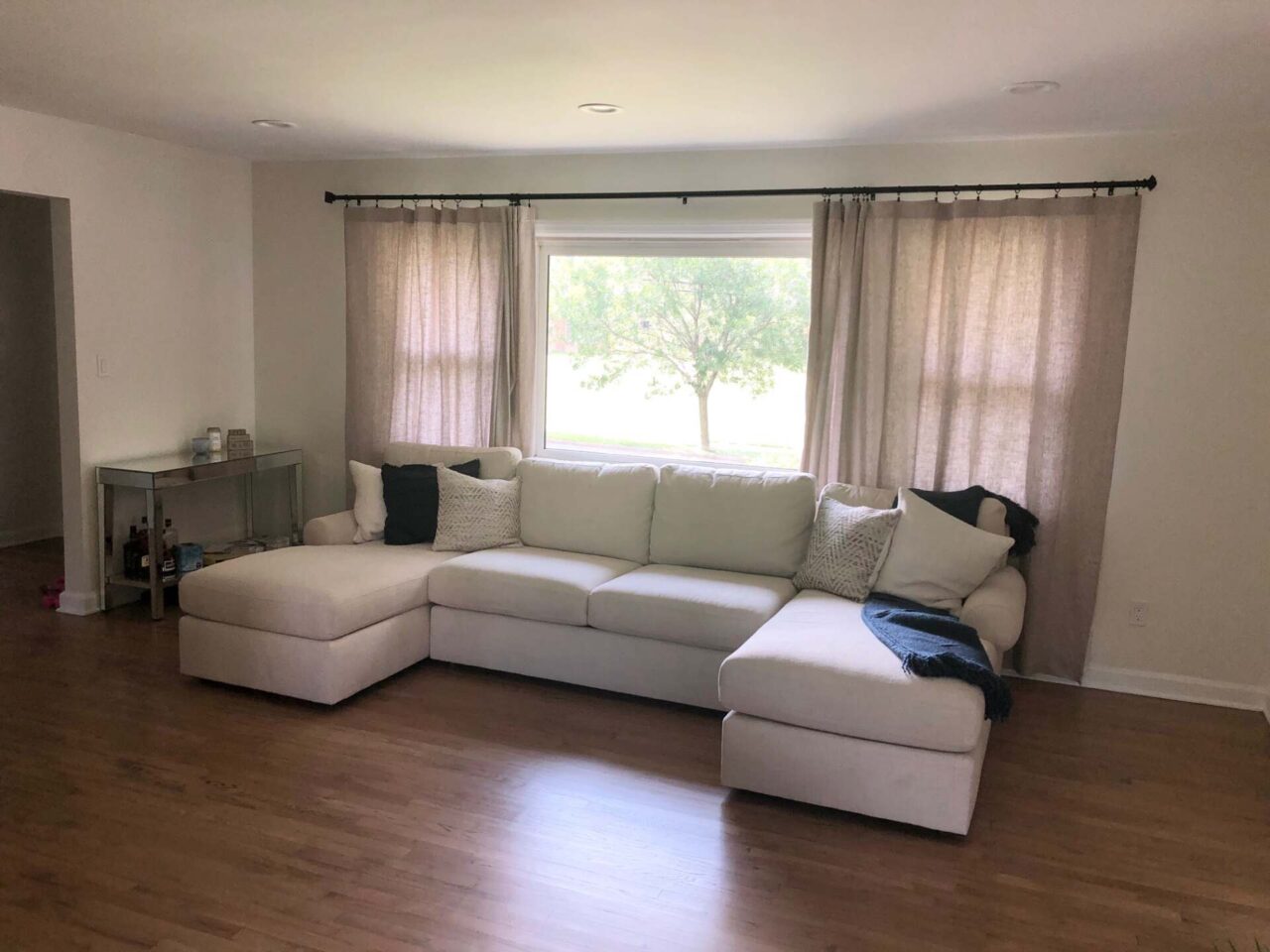 The BEST room of the house and why…
Now that we finally have our couch, definitely the living room. It's great for relaxing and watching TV, gets plenty of natural light from the long front window. We love that it allows us to look across to the dining room – another of our favorite rooms.
What's one more thing your house needs?
We want to make some cosmetic updates to the outside of the house. We plan the color of the trim and maybe the siding down the line.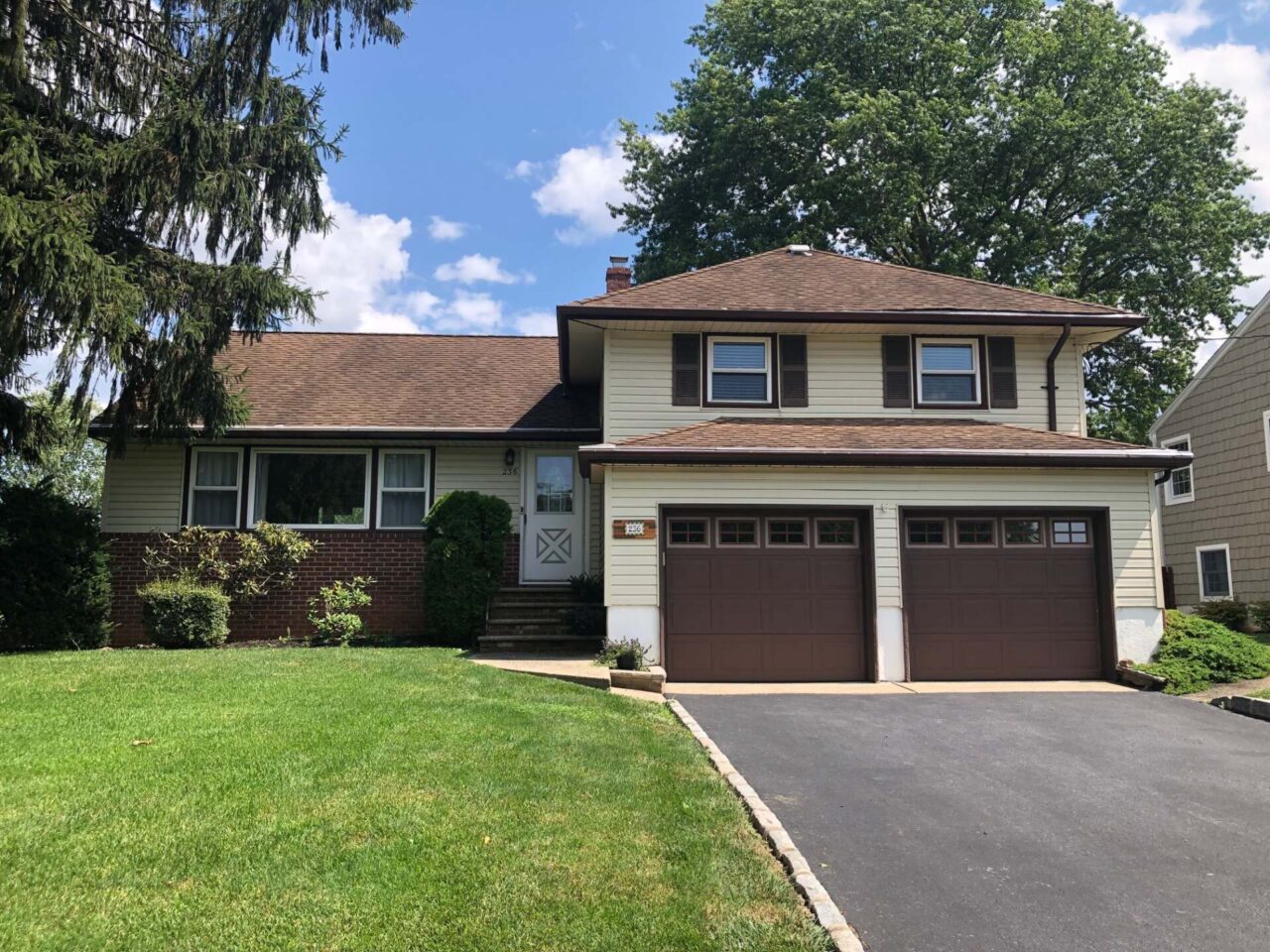 What's a new memory that you cherish in your new home?
Enjoying a beautiful summer night in our backyard with drinks on the patio, playing some cornhole, and taking in the neighborhood for the first time.
How would you describe your neighborhood?
It's the perfect mix of quiet and active, with Livingston Avenue School across the street and the Walnut Avenue soccer and lacrosse fields down the road.
What do you love the most about residing in Cranford, NJ?
We love how friendly our neighborhood is! It's a short walk into town when we want to grab a few drinks or a bite to eat.
What is your favorite neighborhood spot for a bite to eat?
If we're ordering in, we like getting sushi from Mizu Sushi. Ambeli is our go-to spot for a night out because it's BYO, the food is delicious, and the service is great.
Anything else you'd like to share?
We're so excited to keep making this house our home in the years to come.
Jeanette and Conor – thank you for putting your trust in me to find your first home together in Cranford, NJ! I had the best time working with you and can't wait to hear about all the happy memories to follow! That gorgeous home is the perfect beginning to your new chapter together!
If you are looking to make a move, get in touch today. Fall is upon us and the best time to start looking for a new home! I would be happy to answer any questions you may have. Will YOUR journey be the next feature in a "Sold by Sharon" story?!