This is Bartek & Chrissi's own Sold by Sharon Story – the tale of two parents looking to find their forever home in their current town of Cranford, New Jersey. They were looking for more space to spread out (something manny people learned they needed recently!). From the minute I met Bartek and Chrissi, I knew we were going to work very well together. They were so open to my guidance and so excited (and only slightly terrified) about the process!
Selling and buying a home during a pandemic isn't easy – but I think we made a pretty good team! Their new home is a charming five-bedroom, three-and-a-half-bathroom split-level home. Let's see what these new homeowners have been up to since they moved in!
Tell us a little bit about yourselves…where you both grew up, how you met, what you like to do in your free time…
Bartek was born in Poland, moved to Georgia when he was 4 and then moved up to Rumson, New Jersey in his early teens. I grew up in West Milford and have lived in New Jersey my whole life. Bartek and I met at Rutgers during our freshman year. We lived on the same floor in our dorm and are still good friends with a lot of our "Tinsley 2" dormmates! In our free time, we like to go for walks as a family, play tennis with the kids, and travel.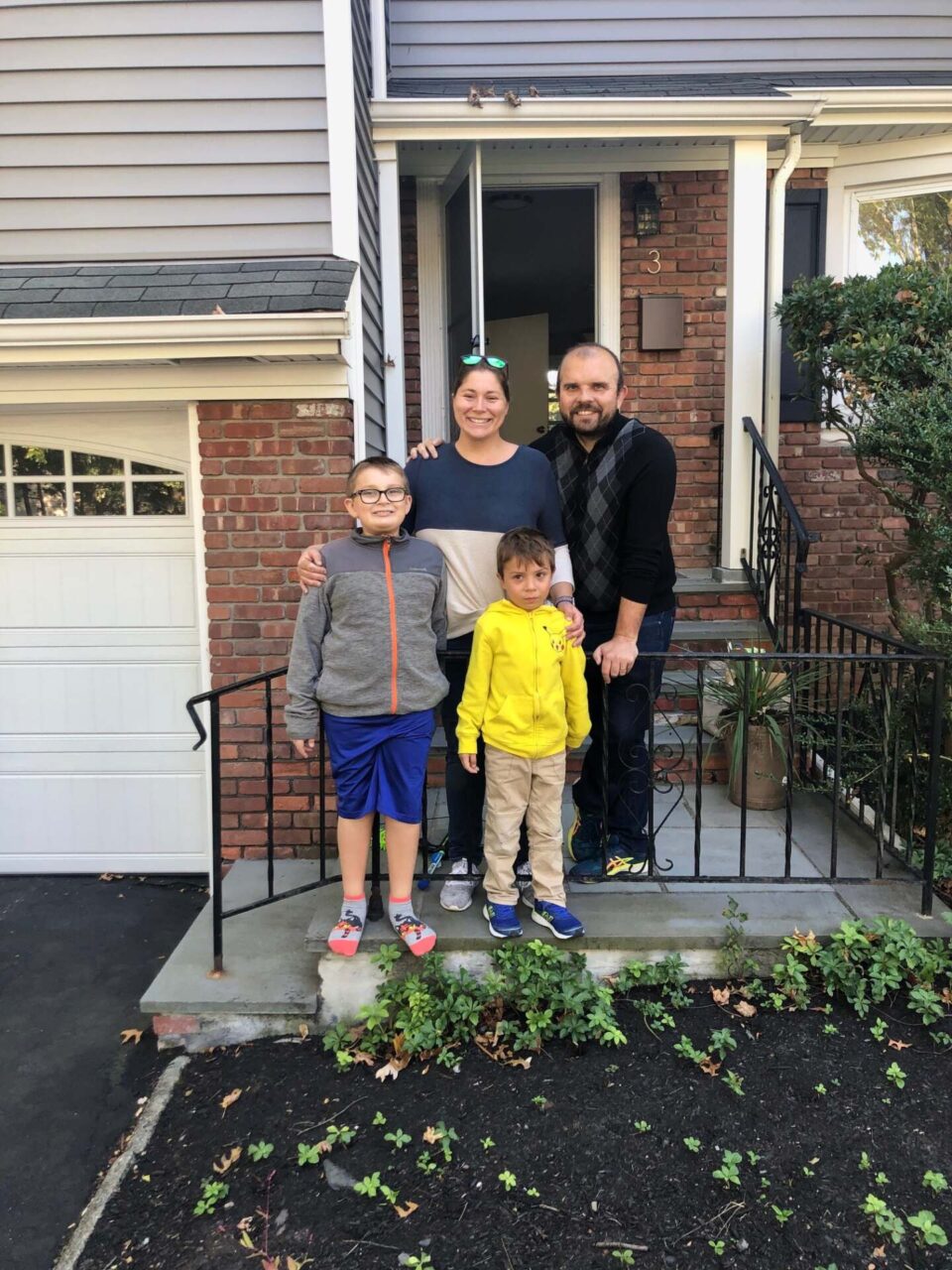 What prompted the move from your first home in Cranford NJ?
We expected to put our house on the market in 2021, but the pandemic was a nudge to do it earlier. With the demand from buyers for homes in our price range, we knew we had to act on it. Also, working and schooling from home was too cramped and we needed more space. Bartek and I were sharing ONE desk, sitting across from each other—it just wasn't sustainable.
SOLD BY SHARON STORIES: Describe your feelings as you started the selling/home-buying experience during a pandemic…
Bartek sort of pushed me into it. He's been enthusiastically searching for a forever home for a few years…I was hesitant. But from the second Sharon stepped into our house, I knew we made the right decision.
What was it like searching for a home during this pandemic? What did you think about the whole process with new safety protocols and procedures in place?
It was different, that's for sure. There were no open houses and we had to sign COVID waivers. There was even one time that Sharon went above and beyond and FaceTimed us as she walked through a house! We hadn't yet completed the 14-day quarantine required after traveling out of state. Although we were stressed about missing out on homes, Sharon did her best to make sure we saw every house possible.
What aspects of this new house hunting were you not expecting?
When we were looking for our first home in 2013, we sat down and looked at MLS listings and then chose what homes to see that day and drove around looking at all of the listings in one day. This time around, the second we saw something come on the market, we texted Sharon and asked if we could see it that day. Homes were moving so fast—if you liked something, you had to put in an offer right away and you were likely competing with other offers.
SOLD BY SHARON STORIES: How did you find Sharon Steele to work with as an agent?
Sharon was extremely knowledgeable and very diligent. She knew exactly what the list price should be when she walked into our house and explained the reasoning with confidence. I thought the process of buying and selling would be extremely difficult and time-consuming, but Sharon led us through and let us know next steps all throughout. It was seamless!
What was something that you HAD to find in your search for a new home?
My two non-negotiables were location and property size– things that cannot be changed. We wanted our new house to have a neighborhood-feel and we definitely found that.
Any bumps along the way during the selling process? During the buying process? How did Sharon help ease any concerns/issues that arose?
There are always bumps that come along after the inspection and we experienced it on both the selling and buying side. You just have to learn to pick your battles! This is where Sharon's experience and diligence were integral. She guided us as sellers in picking the best offer and how to work with the buyers to address some of their inspection concerns. Similarly, as buyers she advocated for us in negotiations with the seller's agent and helped us determine which post-inspection issues to push for.
What was going through your head as you closed on your new home/sold your old home? What were your first impressions as you entered your new home as the owners?
It was strange…when we were closing on our new house, we were all sitting around a table in masks and using sanitized pens. Honestly, it's just a ton of paperwork and signatures. But when they hand you the keys, your heart jumps! We closed on our new house on a school day, so we were just SO excited to get the kids and show them their new house because they hadn't been in it yet. We got them little "house-warming" gifts—a gumball machine and a toy bow and arrow.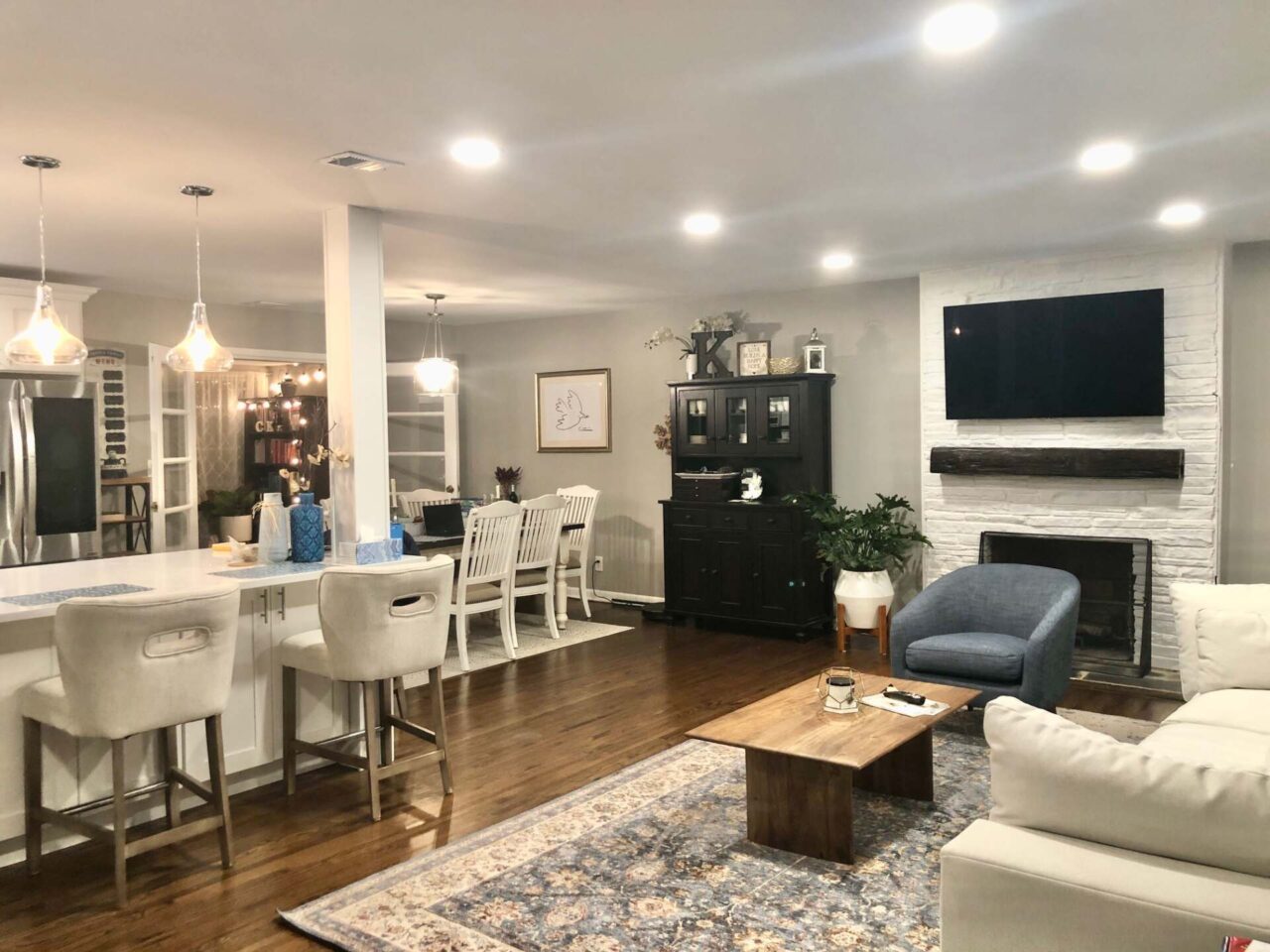 SOLD BY SHARON STORIES: Any advice for sellers/homebuyers like you…going through buying a new home during this pandemic?
Go with the flow. We found that house-searching during a pandemic was probably a lot easier than it would have been during normal times. We were both working from home, so we were very flexible about when we could see houses.
I'm not sure if Sharon planned this on purpose, (Yes, it was on purpose 😉) but our house was listed while we were on vacation—meaning that it was staged, photographed and open for walk-throughs when we weren't there. It was amazing—we didn't have to worry about toys being left out or hiding laundry! I definitely recommend going on vacation when your house gets listed!
Finally, it is crucial to have an agent whom you trust and who has your best interests at heart when it comes to your health and safety. Despite the increased risks that came with opening our home and hosting showings, we felt comfortable that it was still the right decision to make. It is certainly a personal decision to do so, but with Sharon's guidance we made the right one for us. (Bartek gave me the best compliment of my career: "You are playing 3D chess while everyone else plays checkers". 😂 I loved it!)
What made you choose your new Cranford NJ home?
I personally LOVE split levels. They are perfect for families. Of course, I also loved the updated kitchen and bathrooms and the open concept.
What's the biggest change in the home since move-in-day?
So far the biggest change has been adding a mantel over the fireplace and mounting a TV above it.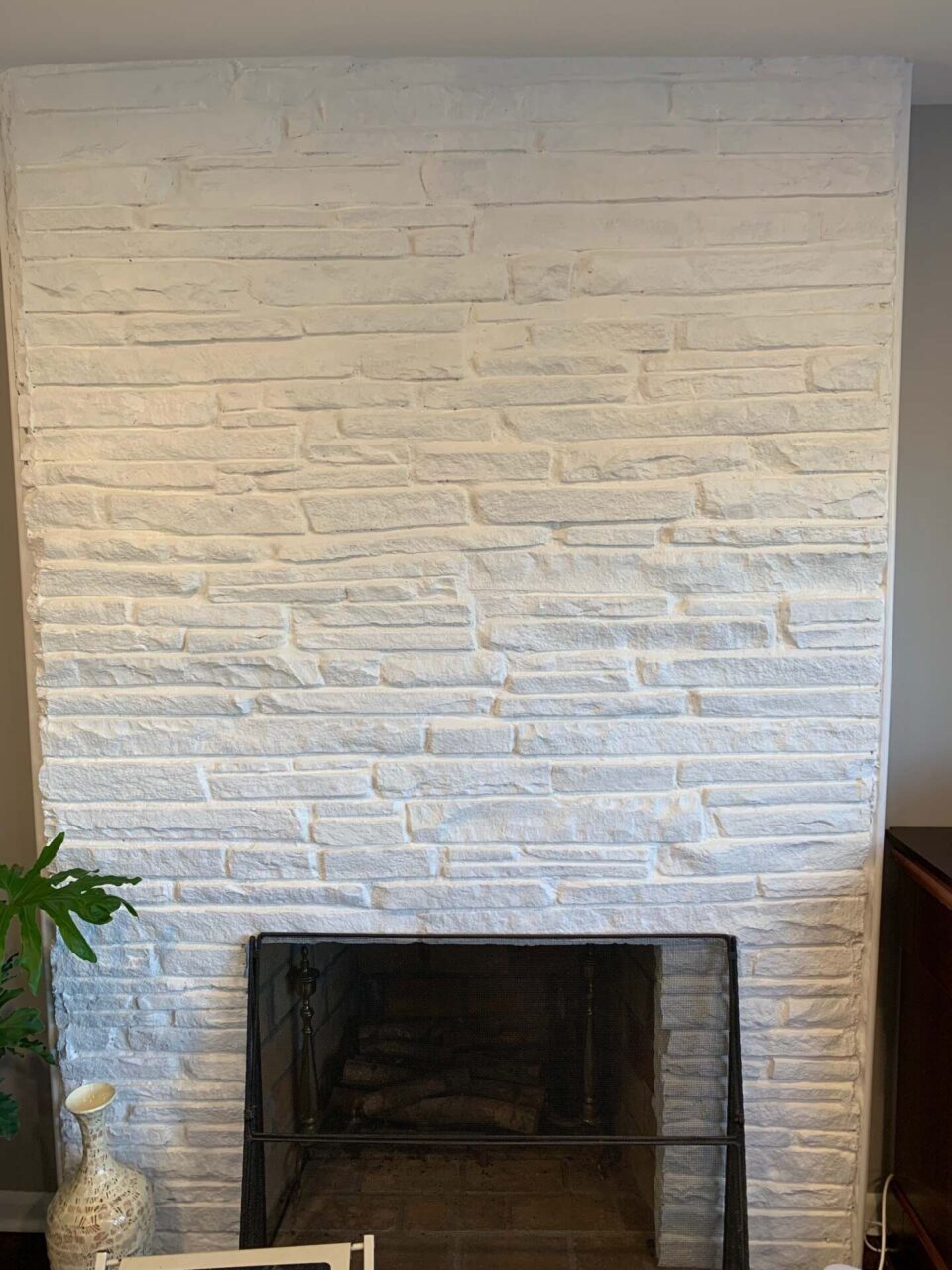 Have you done any renovations yet or have plans to renovate? What are you thinking about changing?
The next thing immediately on the to-do list is replacing the front door, back door, French doors and bay window. We're hoping to have this all done in the next month or so. In the coming years, we would like to add a patio to the back, a porch, and possibly expand the family room.
How would you describe your personal design style?
I would describe it as comfy-modern-farmhouse. Since we are spending so much time at home, I want it to be as cozy and relaxing as possible.
The BEST room of the house and why…
It's so funny that this is the best room because it was the room we were clueless about from the beginning. We call it the "comfy room", but it was staged as an office. When we saw the house, we thought it would maybe be a dining room. Now we've turned it into a room that's sort of acts as a reading room. It has a huge, comfy bean bag chair, a record player and Edison lights and we all love to cozy up with a blanket and read!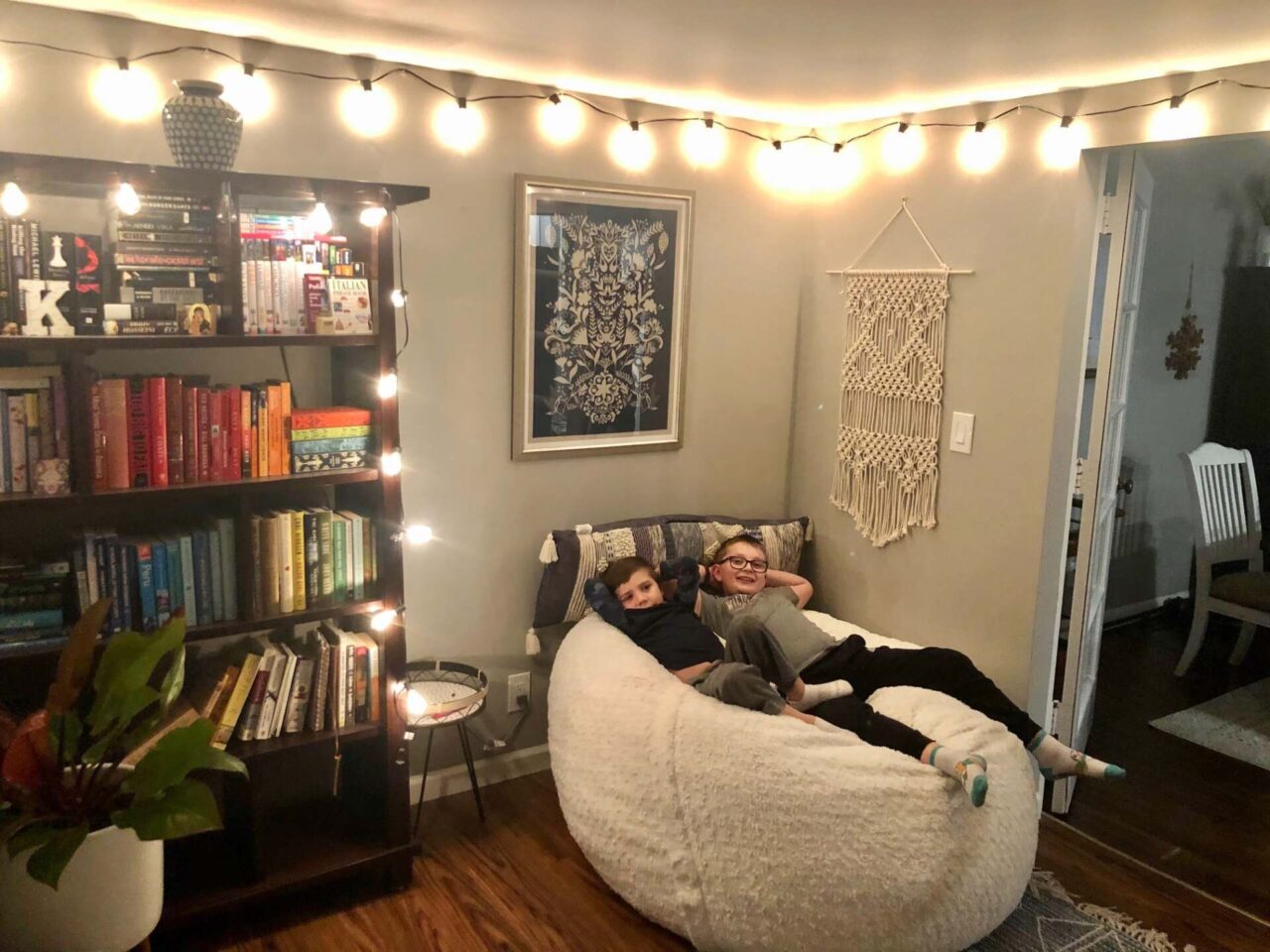 What's one more thing your house needs?
We have a couple of plans in mind, but what we need the most is a patio. We don't have anywhere to put outdoor furniture or a grill at the moment.
SOLD BY SHARON STORIES: What's a new memory that you cherish in your new home?
When we first showed the kids our house, they wanted to play soccer in the living room because it felt so big to them. It was a big improvement from our old house.
How would you describe your neighborhood?
Everyone is super friendly! Kids play in the street and they are still safe. We are a short walk to Unami Park and to the schools, so there are many playgrounds nearby! So many of our neighbors came over during our first few weeks to introduce themselves, bearing gifts and delicious baked goods! It immediately made us feel like we were joining a tight-knit and wonderful community.
What was your first major splurge?
Furniture! We set aside a budget for new furniture and I'm so glad we did. Everything feels fresh and put together, whereas in the old house, we had a lot of pieces that didn't go together.
When you head out the door – where do you like to go in Cranford NJ? (shops, restaurants, parks, etc.)
We love taking a drive over to Nomahegan and can't wait for the new playground to open up. Track 5 Coffee is our number one Cranford business—we are there at least 3 times a week. Our kids LOVE The Thirsty Turtle. And some welcome recent additions in the past year or so are Delice Macarons and Folklore Artisanal Taco!
SOLD BY SHARON STORIES: Something you've appreciated about your home/community more since this pandemic…
The town really pulled together during the pandemic…I loved the mission of FLAG for Cranford which showed support of frontline workers while supporting our local businesses. And I loved that even though some traditions couldn't carry on in 2020, we still had Santa and the Cranford Jaycees going around town and lighting up kids' faces. And even earlier in the year, at the height of quarantine, the Easter Bunny drove around town waving to kids in a face mask. These were highlights of our year.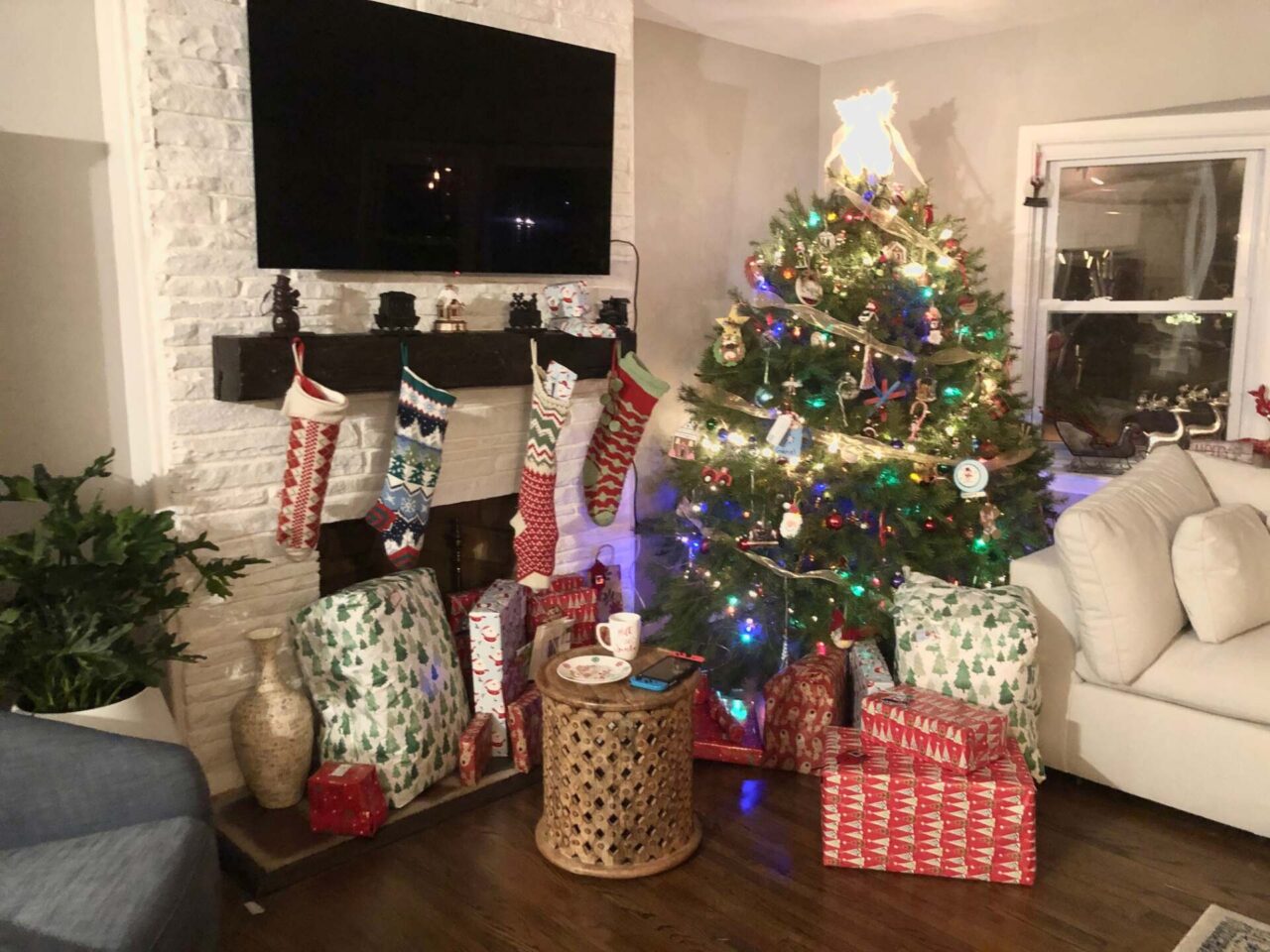 When the world opens back up again…what are you most excited to do?
We can't wait to have friends over to our new house!
I appreciate the trust that Bartek and Chrissi put in my skill during this pandemic. I'm so happy that they fell in love with NJ's Best Downtown Cranford, NJ early on and wanted to stay to find a home that best suited their needs for their forever home! I am sure that they will continue to make many more happy memories! And one of my best memories of this fun couple was when I called them up to tell them I was sorry, I was not able to get them the house for the price they were willing to pay. … because I got it for 10k less!!
If you are looking to make a move, get in touch today. I would be happy to answer any questions you may have. I would love to feature YOUR journey in a "Sold by Sharon" story!