This is Alicia and Matt's own Sold by Sharon Story – the tale of two parents who loved Cranford, NJ so much that they wanted to find their dream home that perfectly met their family needs in this town. Selling and buying a home during a pandemic isn't easy – but I think we made a pretty good team! This dynamic duo were troopers during these trying times and, in the end, found the home that was meant to be theirs…and kid-approved! Their new home was a lovely four-bedroom, two-and-a-half-bathroom large, custom-built Hall Colonial with so much elegance. They were able to stay in their beloved Cranford and have taken up the art of porch sitting! Let's see what these new homeowners have been up to since they moved in!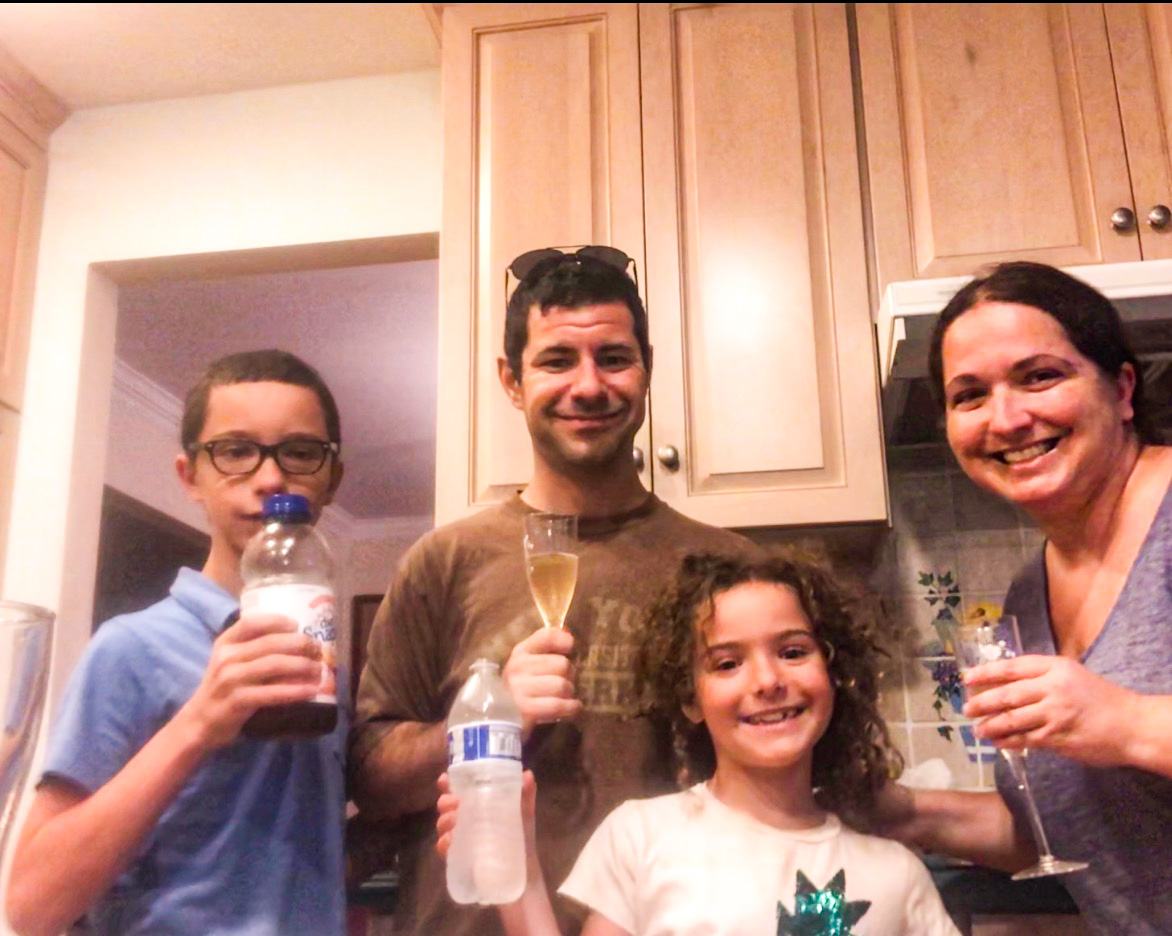 Tell us a little bit about yourselves…where you were originally from, how you met, what you like to do in your free time:
Alicia grew up in Roselle Park, NJ and Matt grew up in Parsippany, NJ. We met at Penn State and we were married in 2006. We have two kids Kyle (11) and Lily (8.) In our free time, Matt loves to walk and Alicia loves to read. Together, we like to go out to eat and go see movies (before COVID, of course.)
What were you doing prior to your decision to move and what prompted the move, and ultimately this Sold by Sharon Stories: Alicia and Matt post?
Prior to our move we were about to update the kitchen and the bathroom in our old house. We decided that since we always wanted another bedroom and more space, this would be a great time to move.
Describe your feelings as you started the selling & home-buying experience at a time when the world was shut down:
We started house hunting before the shut-down, so we were excited. Then when we put our house on the market, the quarantine began and we were scared and confused. Luckily Sharon helped us to relax a little and we did the best we could.
What was it like searching for a home during this pandemic? What did you think about the whole process of virtual tours?
It was difficult searching for a house during the pandemic because there were no more open houses and wearing masks/ gloves was another issue. Virtual tours were nice, but it cannot compare to the real thing.
What aspects of quarantine house hunting were you not expecting?
House hunting during quarantine was hard because we could not bring our kids with us and we would have liked to get their feelings. Luckily, they love the house we bought!
What was it like selling a home during this pandemic? What did you have to do to prepare your home for the market?
None of us were expecting what it would be like to leave our house and have nowhere to go when it was being shown. It helps that on the days it was nice outside – we would ride bikes around the neighborhood. We had to keep the lights on, doors open, and wipe down the house after people left.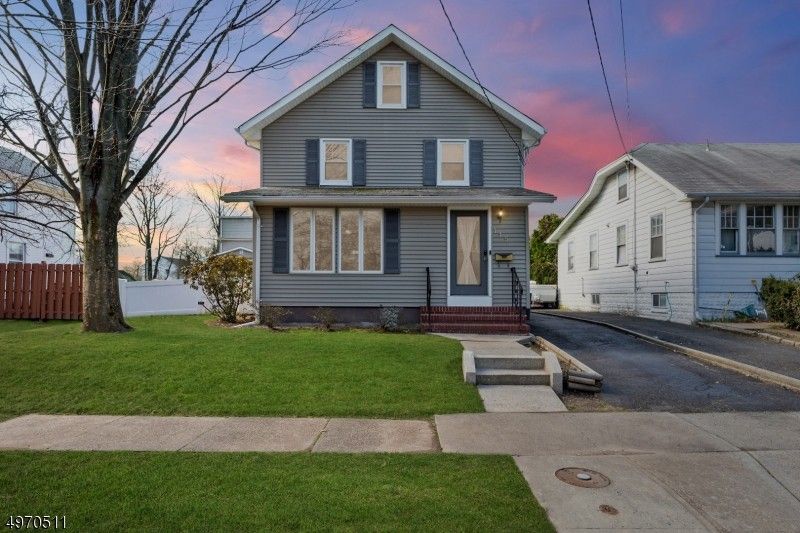 How did you find Sharon Steele to work with as an agent?
Sharon was awesome. She really had our best interests in mind. It was like she was one of our longtime friends even though we just met! She was so patient and encouraging when we were starting to lose faith. She was the best!
What was something that you HAD to find in your search for a new home?
We HAD to stay in Cranford, NJ. The kids staying in the Cranford, NJ school system was a must and we have friends and family nearby.
Any bumps along the way during the selling/buying process?
There were bumps along the way. We had a bid on our house fall through and we were considering buying another house that fell through.
What was going through your head as you sold your home/closed on your new home? What were your first impressions as you entered your new home as the new owners?
We did not believe it was true until the very day we moved in our stuff. We were holding our breath just waiting for all the paperwork to be signed. Once everything was done, it was a big relief.
Any advice for homebuyers like you…going through the selling/buying process during this pandemic?
Advice for people selling/buying now is to be patient. Things might not move as fast or as smoothly as you had planned. Also, buy a lot of wipes and hand sanitizer!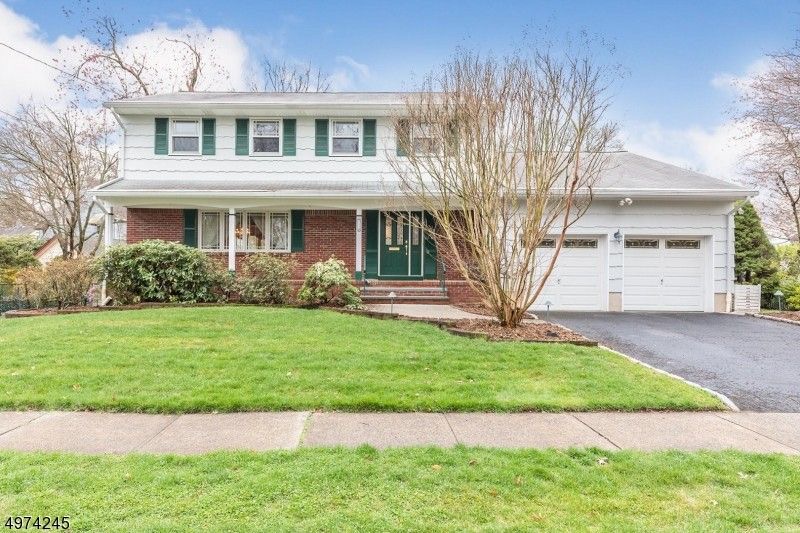 What's the biggest change in the home since move-in-day?
We moved in about a week and a half ago, so not much has changed since move-in day. Every day it feels more and more like home, though.
Have you done any renovations yet or have plans to renovate? What are you thinking about changing?
We are planning to add ceiling fans and overhead lights very soon. Down the line, we would love to build a deck on the back and update the bathrooms.
How would you describe your personal design style?
We have a traditional style and most of our walls are decorated with pictures of the kids.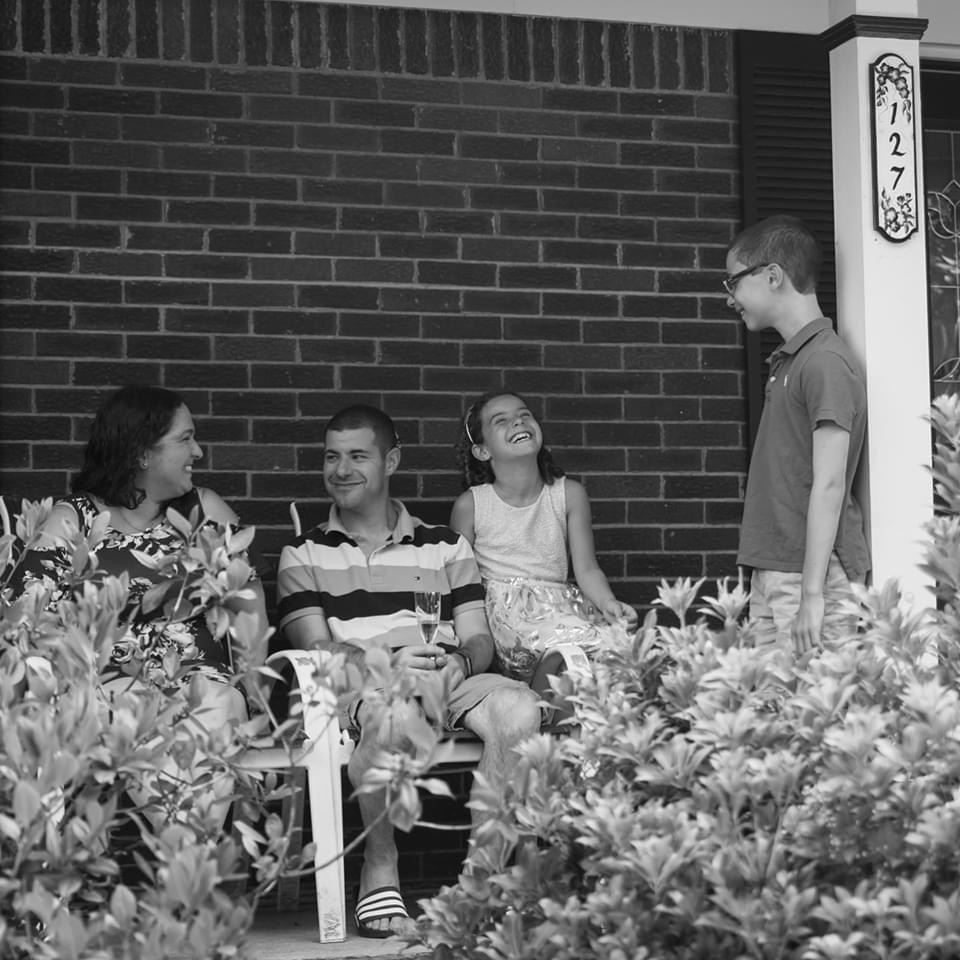 The BEST room of the house and why:
The best room in the house isn't even a room – it's the front porch! We can sit out there, relax, and enjoy outside without getting sunburned or drenched from the rain.
What's one more thing your house needs?
Our house needs a kitchen table. We have breakfast on our card table – but when we have time, we will pick out a nice, new set.
What's a new memory that you cherish in your new home?
A memory that we cherish in the new home is our kids falling in love with the big yard immediately. They were running around, and our daughter was doing cartwheels as soon as they stepped foot. They were in love! Also, the former owners were so lovely to work with… the even sent us gorgeous flowers on closing day!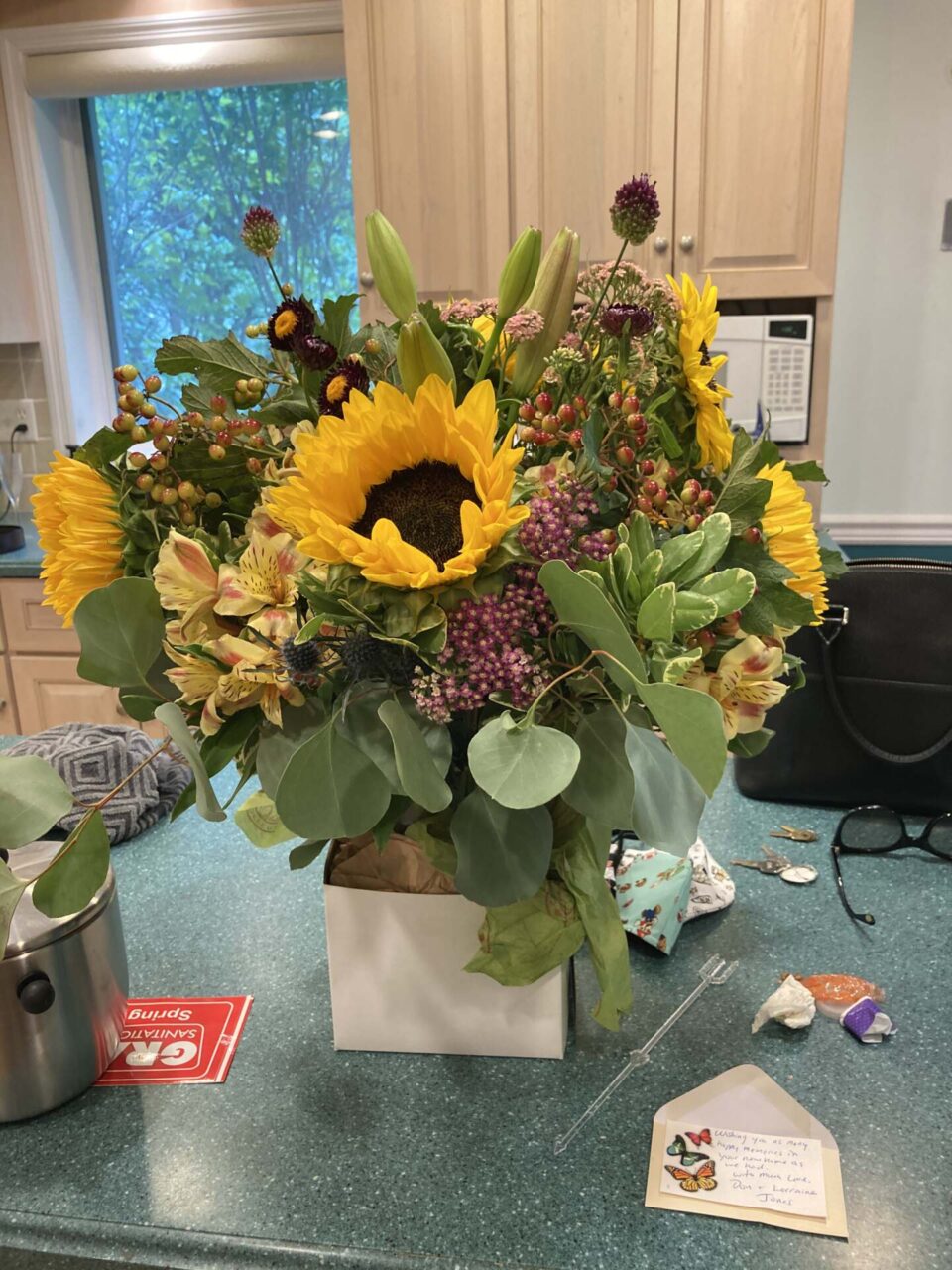 How would you describe your neighborhood in Cranford, NJ?
Our neighborhood is perfect. We are right in the middle of Cranford and able to walk to downtown or to the park. We are also walkable distance to the Canoe Club, which we plan on trying soon. Cranford is an amazing community!
What was your first major splurge?
Our first major splurge was buying 4 new ceiling fans. They should be installed soon, and we can't wait!
When you head out the door – where do you like to go in Cranford, NJ? (shops, restaurants, parks, etc.)
We like to go all over in Cranford. Our family loves to go sit outside for some Mexican food or go get bagels. Of course, we also spend most of our summer weekends at the Orange Avenue Pool.
Something you've appreciated about your home/community more since this pandemic:
The people of Cranford, NJ have been amazing during the pandemic. The way everyone has been respecting social distancing and wearing masks when needed is a big relief. Also, the groups on Facebook supporting the front-line workers has been really heartwarming.
When the world opens back up again…what are you most excited to do?
We can't wait to see everyone we've missed so much again. We also will be excited to go to see a movie and go to the mall again!
Sold by Sharon Stories: Alicia and Matt is one of my favorite posts to date
I appreciate the trust that Alicia and Matt put in my skill during this pandemic. I'm so happy that they fell in love with NJ's Best Downtown Cranford, NJ early on and wanted to stay to find a home that best suited their needs for their forever home! It was a crazy ride, but this family seems like they are ready to settle into life in a home perfectly situated to everything they love about their town!
If you are looking to make a move, get in touch today. I would be happy to answer any questions you may have. I would love to feature YOUR journey in a "Sold by Sharon" story!