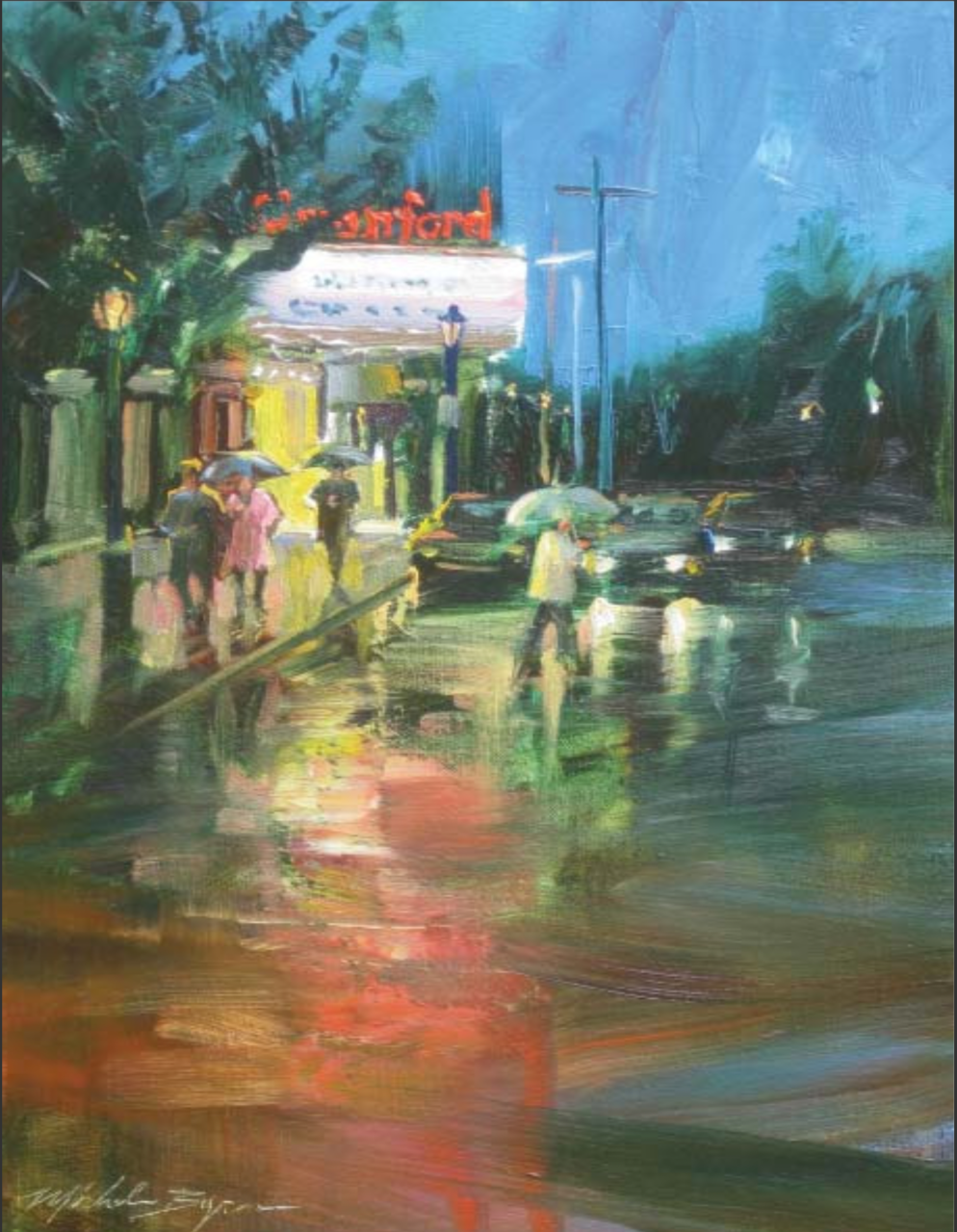 Movie Night by Michele Byrne
A rainy day can be downright dreary in some towns. Not in Cranford. With its vibrant town center and old-fashioned movie theater, Downtown Cranford bustles with energy even when the weather is less than stellar. Artist Michele Byrne's painting titled "Movie Night" captures the energy of a familiar Cranford street scene so beautifully: the intersection of North Ave. and Eastman Street glistening in the rain; movie-goers tucked under colorful umbrellas; the marquee sign aglow in the evening sky. The energy downtown is one of themany things that draws people into Cranford . . . and makes them never want to leave.

Michele has become widely recognized for her Plein Air (i.e. open air) paintings. According to Michele: "I prefer to paint outdoors directly on site. I enjoy capturing social situations and views of the urban landscape. My Plein-Air paintings are meant to be mirrors of our lives. The sounds, the smells, the mood, and the environment all become integral to the finished image. I become part of the scene, and the paintings seem to flow out of me." Michele has published two books of her paintings (The Art of Conversation and The Art of Conversation: Manhattan), and is currently working on a third.

Michele's painting of Downtown Cranford proves that this town shines in any weather. I can't think of a better place for Living . . . Loving . . . Working . . . LOCAL!