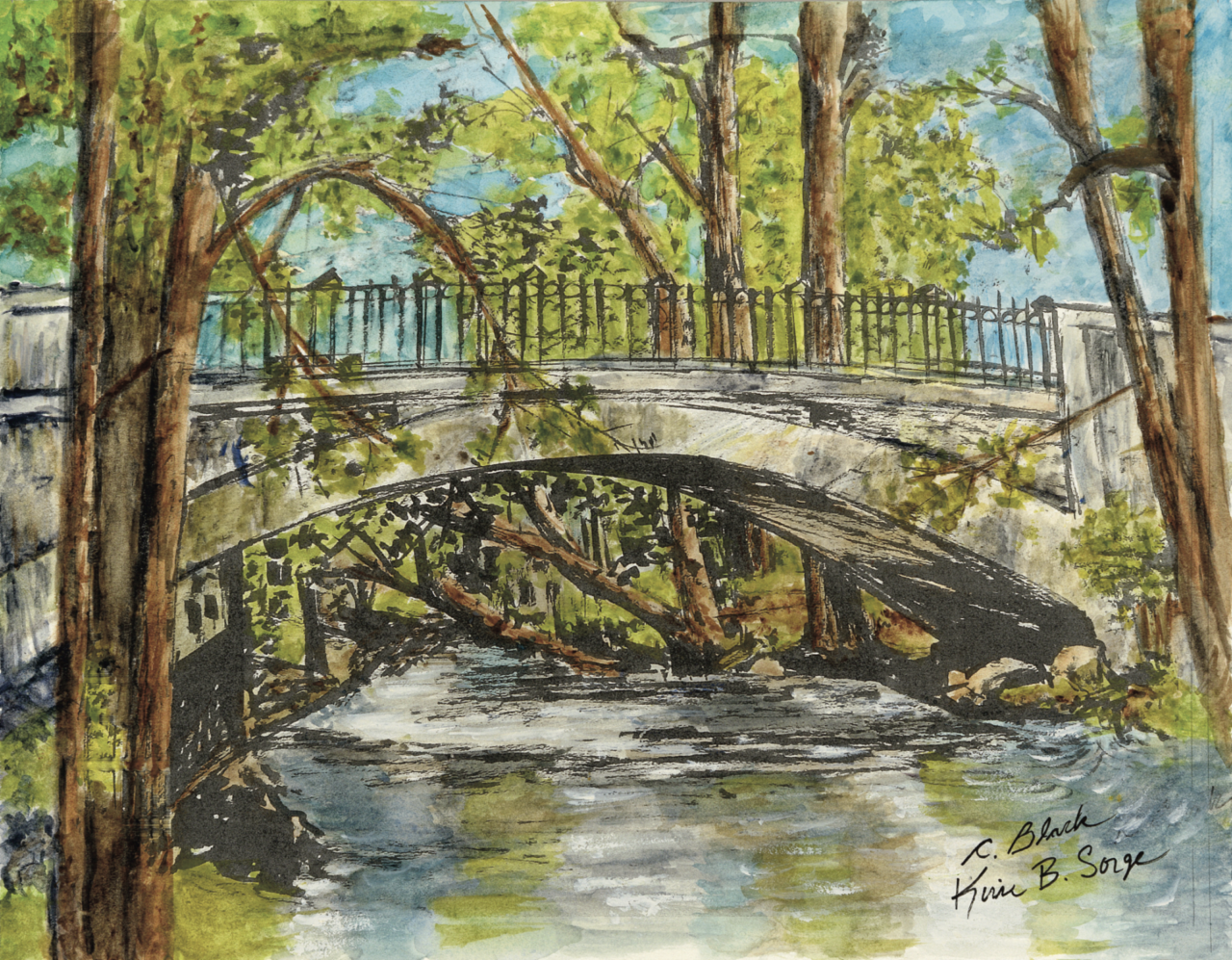 This painting really tugs at the heartstrings! Kept a secret until now…lifetime Cranford resident and watercolor artist Kimberley Black Sorge found a brush and ink drawing of her mother's – hidden in her attic for decades. it was her depiction of the bridge going over the Rahway River off Riverside Drive on North Union Avenue by the Cranford Police Station. Her mother, lifetime Cranford resident Carol Black Keiser, did the black and white picture in 1963. Kimberly, to honor her mother and their bond, brought this scene to life again in 2019 through her talents as a watercolor artist!
Like Mother Like Daughter…

Kimberely, motivated by her parents' creativity, went to Ducret School of the Arts and became an art director of a children's print studio. Her favorite form of art is watercolor painting. "I wanted to do this painting for my mom. I loved her drawings in black and white and this was one of my favorites. It reminded me of my childhood with my sister where we would ice skate on the river, feed ducks, or canoe. I sat on the very same bench that she did and took my own photos to capture the texture and colors. I then copied her original to paper and used my talent of watercolors to make a mother-daughter piece of art!"
Cranford NJ is Inspirational to Artists

This painting is the perfect union of past and present in Cranford, and the bond of mother and daughter. I couldn't think of a better way to depict the wonderful lifetime artists that we have in this town where we Live…Work…Love…Local!!