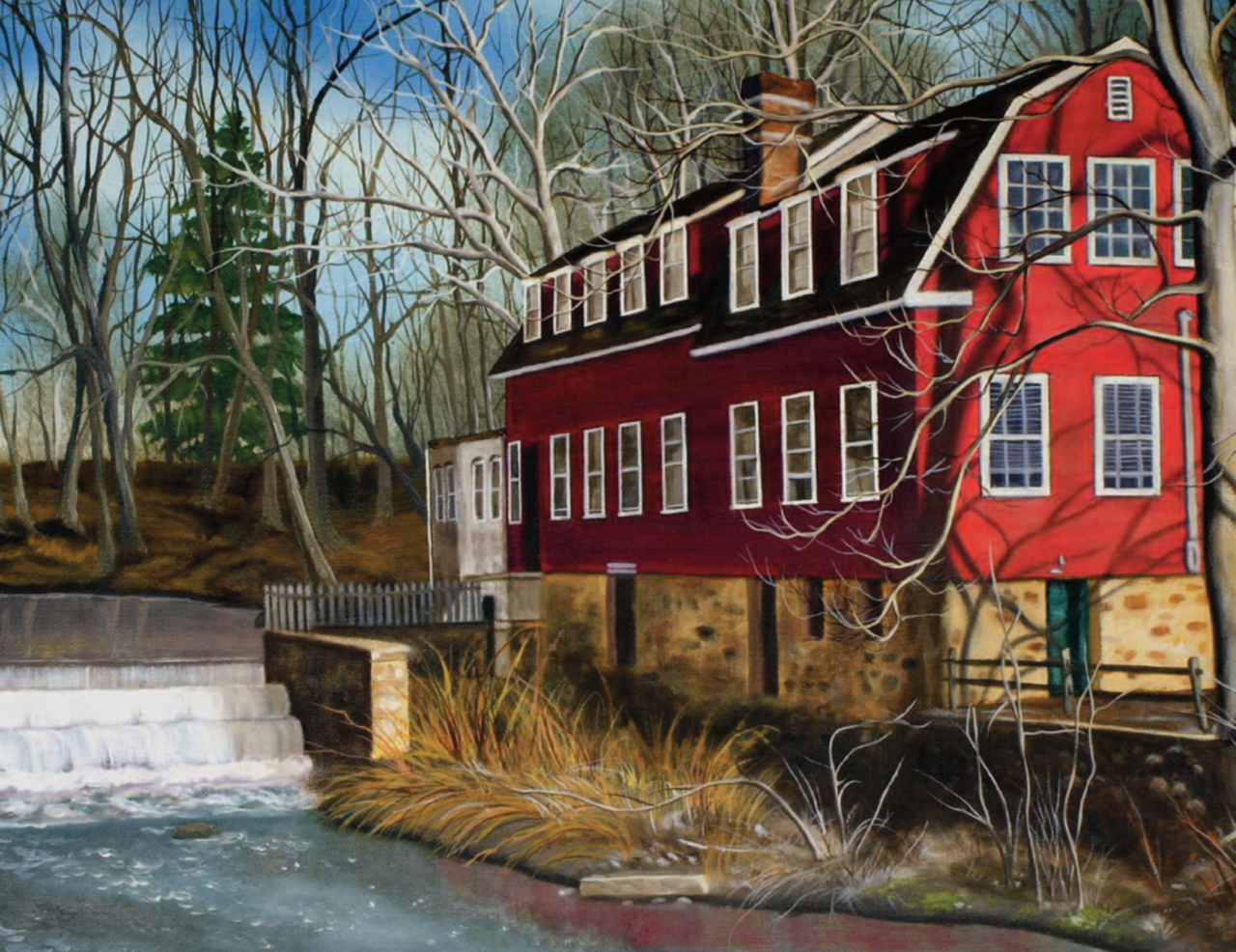 The Mill by Daniel Carvalho
Anyone who lives in Cranford knows "the Mill." That's the affectionate term for Droescher's Mill, one of Union County's most iconic buildings, and one that has inspired many an artist to capture it on canvas. Listed in the National Register of Historic Places, the Mill is the oldest continuously operating commercial building in all of New Jersey.
Artist Daniel Carvalho of Westfield had his eye on the Mill for quite some time. "I'm a New Jersey native-born and raised—a lot of my paintings are of Jersey landmarks, and the Mill was of particular interest to me for years. (Diazepam) " Daniel is known for his realistic paintings, and his portrait of the Mill is a shining example of that style; it's almost as if you're looking at a photograph rather than a painting. The attention to detail that you'll find in Daniel's painting is indicative of the 100+ hours he spent working on it!
Largely self-taught, Daniel also does portraits of animals, pets, and people. He currently works at the esteemed Evalyn Dunn Gallery in Westfield. Daniel's original painting of the Mill was sold several years ago to a Cranford resident, and it makes me smile to think that this gorgeous painting of a true Cranford landmark resides in a Cranford home.
We love our history here and we find endless beauty in it, all the more reason I love Living . . . Loving . . . Working . . . LOCAL!