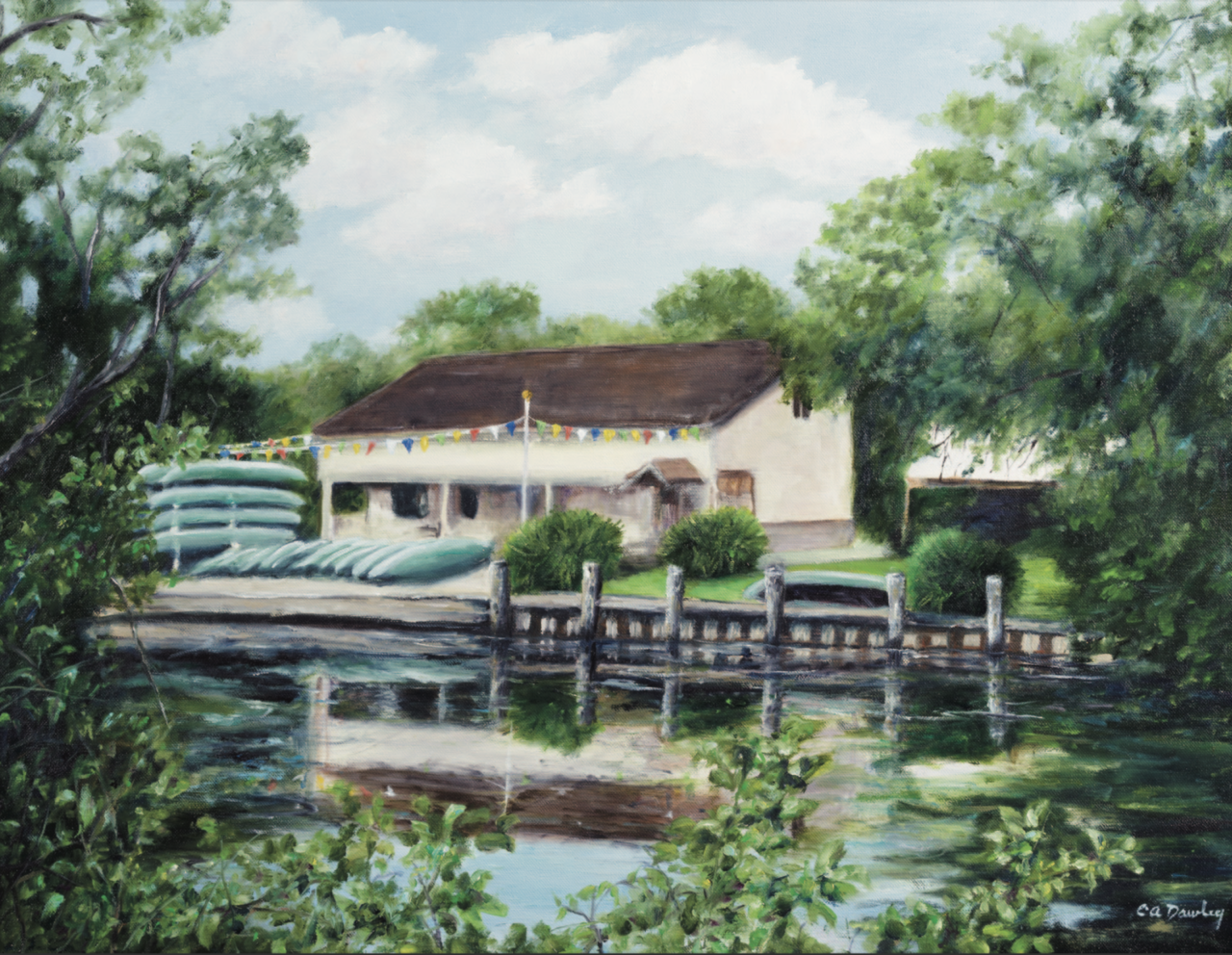 What is at the top of many locals' summer bucket list? Taking a boat ride at the Cranford Canoe Club, of course. It's where a parent might introduce a child to her very first canoe ride. Where a young couple might fall deeper in love as they paddle together. Where a stressed-out commuter might find zen along the meandering river. Where an old-time Cranford resident might remember why this town was once called "the Venice of New Jersey."
The Picturesque Cranford Canoe Club
Whether you fancy a sleek kayak or a traditional canoe, good times and great memories await at the Cranford Canoe Club, which has been standing at its current location for almost a century. It's the last remaining canoe club on the Rahway River, and it remains popular among locals and tourists alike, who appreciate the knowledgeable staff, the excellent condition of the boats, and the calmness of the lovely stretch of river there.
Renowned Artist Cynthia Dawley
Cynthia Dawley used oil paint masterfully to depict the Cranford Canoe Club, complete with its mesmerizing reflection in the river. Cynthia said, "Growing up in town, the Canoe Club has always been an iconic staple. One day, as I was standing in the park across the river, the view just caught my eye." The rest is history—or rather, paint on canvas. Cynthia's works have been sold in both private collections and at the corporate level, with such companies as Cartier and the HBO series "The Sopranos." She is a member of the Oil Painters of America, the American Impressionist Society, and American Women Artists. Visit Cynthia's Website to learn more CynthiaDawley.com

I can't wait to check off my summer bucket list this year, exploring every corner of Cranford as I live … work … love … LOCAL!