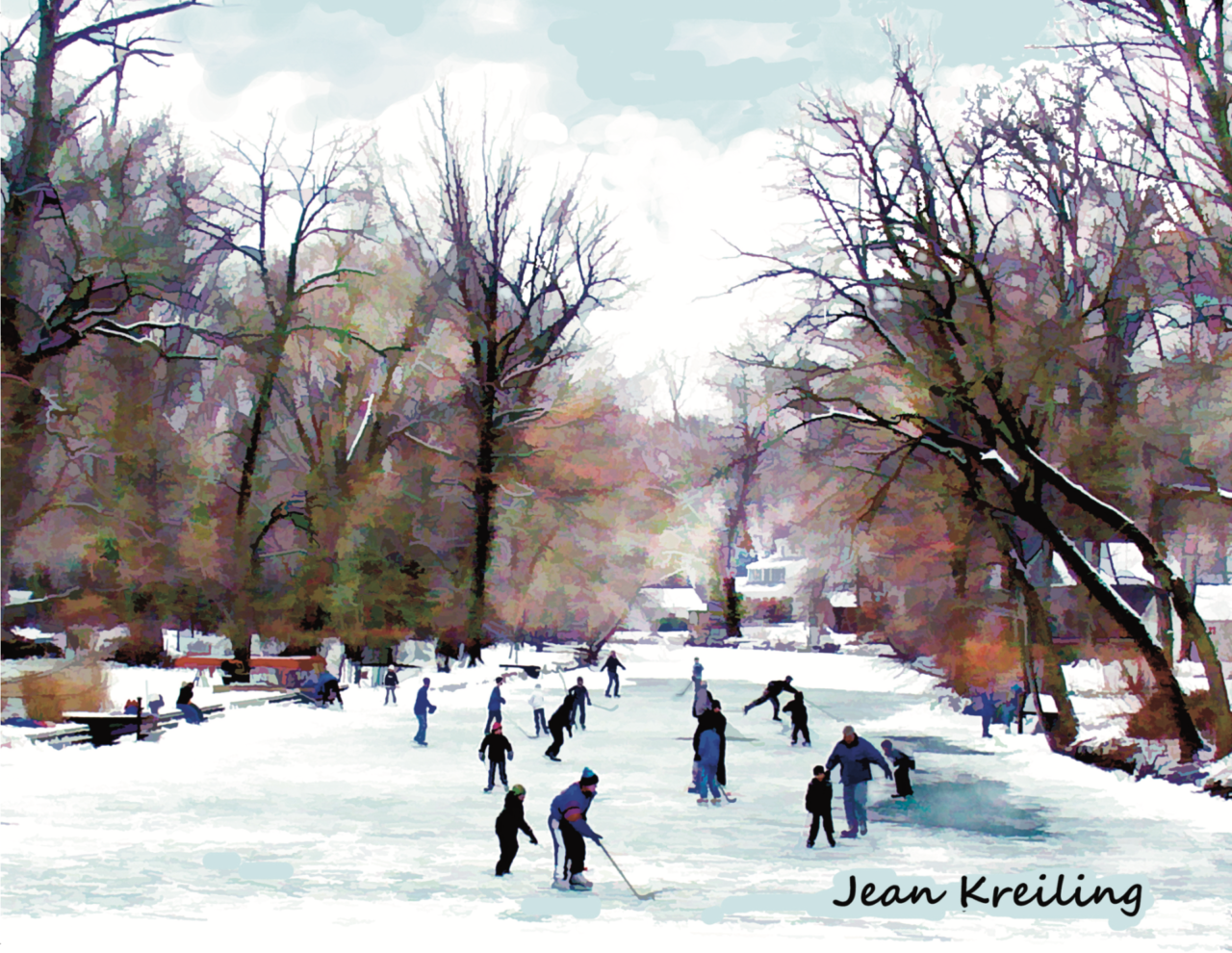 There's something about Cranford NJ that evokes a feeling of timelessness. Traditions from over a hundred years ago still remain – such as ice skating on the Rahway River when it freezes in the wintertime!
Cranford Photo-Artist Jean Kreiling
Local artist Jean Kreiling, a photo-artist of Cranford scenes. Jean beautifully created this "lce Skating on the Rahway River" from a photo she took in 2007 while standing on the bridge next to the Canoe Club. This print beautifully captures a winter scene where neighbors are taking a moment to enjoy a favorite cold-weather pastime. Historically known as "The Venice of New Jersey", Cranford residents take advantage of its Rahway River tributaries in all four seasons!

Jean is a self-taught artist and has always loved to paint and take pictures. With the advent of digital art she is able to combine art and photography. Jean has truly mastered the ability to make a photo look like a painting! Jean beautifully captured a moment in time where all ages are out and enjoying a spin on the ice!
Beautiful Winter Ice Skating on the Rahway River in Cranford NJ:

Winter in Cranford is truly magical…frozen fingers and toes, sipping hot cocoa from mugs, and making special snow-filled memories where we Live…Work…Love…LOCAL!