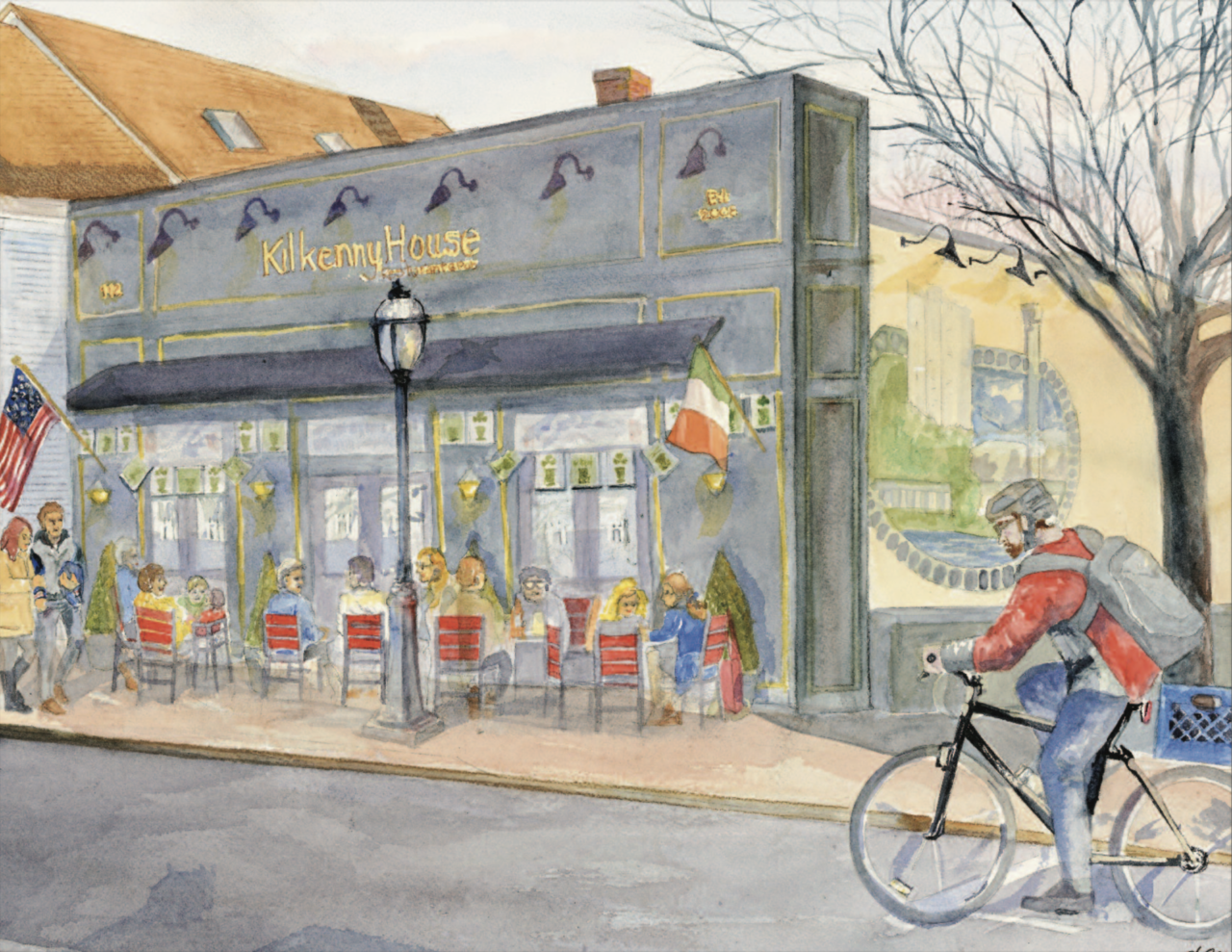 St. Patrick's Day's here; don't fear it. Head to Kilkenny and cheer it! The pints are a-flowing, The crowd's easygoing, And everyone's Irish in spirit!
Cranford's Famous Irish Pub: Kilkenny House

Voted the best Irish Bar in the state by NJ Monthly, Kilkenny House lends itself to an artist's eye, with its handsome black facade that looks as if it were plucked from Ireland, and crimson chairs welcoming al fresco diners. Anne Occi's watercolor painting captures the charm of Kilkenny House on St. Patrick's Day—look closely and you can see the festive banners signaling the celebration. But what I love about this piece is that it also conveys the energetic vibe of Downtown Cranford, with its depiction of a determined cyclist in motion, as well as a pair of pedestrians strolling along the sidewalk—can't you hear their happy chitchat?
The Multi-talented Anne Occi

Anne Occi has been a designer for 48 years and currently works as the designer for Major League Baseball. She is a member of the local Jersey Central Art Studio, whose classes fostered her talent in watercolors. Anne has lived in Cranford for most of her life, raising her two sons here, and is no stranger to the pull of Kilkenny House, where her family has gathered for many great meals and good times.

I adore traveling, but I can't help loving the fact that I don't have to get on a plane to feel like I'm in Ireland. I can simply walk to one of my favorite pubs in the very town where I LIVE … WORK … LOVE … LOCAL!