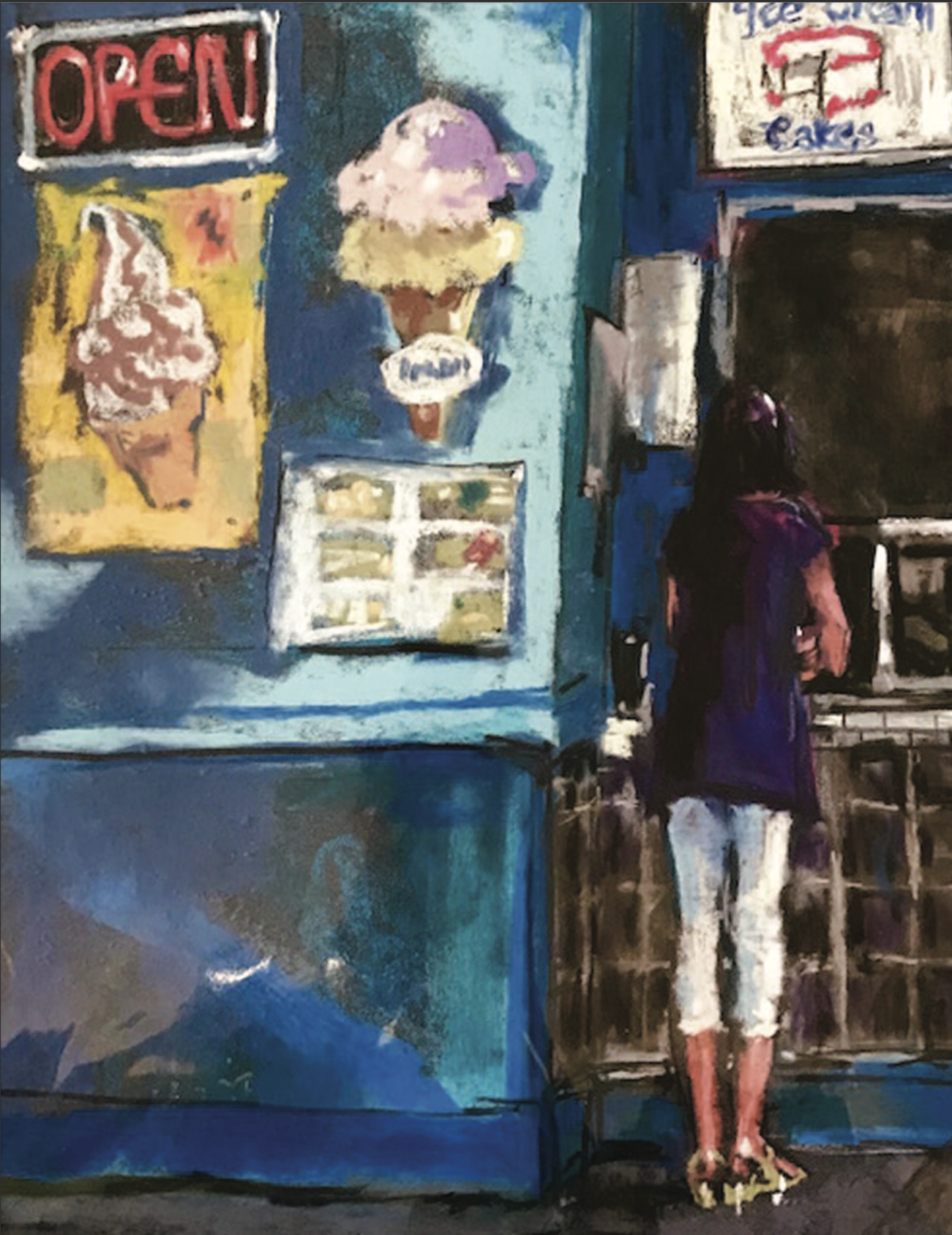 It's a hallmark of spring: opening day at a local ice-cream shop! Children and adults alike get giddy when the snow has melted and the thermometer climbs just enough to warrant a good ol' fashioned ice-cream cone.
Frosty Freeze
Frosty Freeze has been serving up treats at the border of Cranford and Garwood for more than half a century. Hard ice cream, soft-serve, milkshakes, ice-cream floats . .. every one of your childhood cravings can be satisfied on a visit to Frosty Freeze. And the fact that it's an adorable little stand-alone building–not some chain store in a strip mall–takes you right back to a simpler time when your problems seemed to melt away with every lick of your cone.
Artist Jeri Greenberg's Painting of Frosty Freeze Brings Smiles
Jeri Greenberg's pastel rendering of Frosty Freeze is sure to put a smile on your face. Jeri worked as a fashion designer and illustrator before devoting her career full-time to painting. Among her numerous honors and awards, Jeri's work was named Best in Show at two prestigious art shows in 2017. She teaches pastel art classes in NJ and throughout the tri-state area. Jeri said, "The seasonal opening of Frosty Freeze always signaled the fact that finally I could put away my sweaters and boots, and the promise of another beautiful summer had begun. The gals behind the glass were always so nice, and my family took me for my birthday cone every June."

It's the simple pleasures in life that bring us joy every day, and you can find those moments at every turn in Cranford. I should know, because I LIVE, WORK, and LOVE LOCAL!