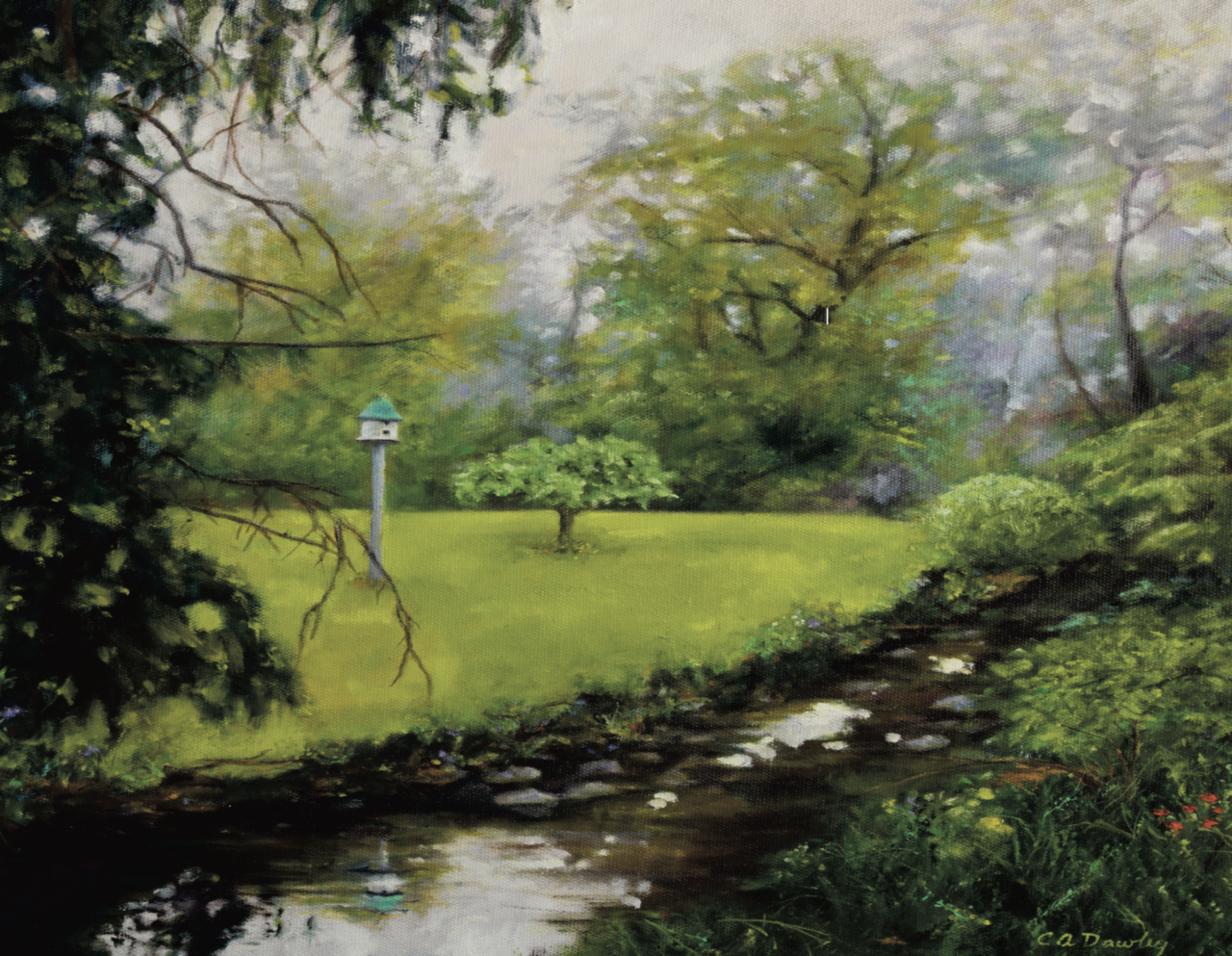 Cranford NJ Artist Series Features Cynthia Dawley
Cranford native Cynthia Dawley has captivated us for years with her vivid and intense impressionistic paintings of nearby cityscapes of NYC, neighborhood points of interest, beach scenes, and memories of past foreign visits. Her latest gift to us is her capture of a gorgeous, sun-filled morning in Cranford. lt's these dewy mornings that we all live for – cup of coffee in hand and ready to experience all that the day has to offer!
Cranford NJ's Beautiful Landscapes Inspires Artists
"One thing about living in Cranford NJ is that I am never short on inspiration! Cranford is full of 'hidden treasures' and one such area I cannot get enough of is literally the views from my backyard. As a studio artist, my process is to take photos which I view and reference back in my studio. One particular May morning, l ventured into my backyard and peered along the creek. The hazy, misty sky gave such a mystical feeling that I knew I had to paint it. I grabbed my camera and started clicking, knowing I had to capture this moment…this feeling…on canvas. This 18″x 18″ oil on canvas is actually the second time I have painted this moment. Lucky for me, Cranford constantly provides me with new and beautiful inspiration!"

No matter the season, mornings in Cranford can be glorious. We are truly blessed to live in a town that celebrates all the seasons in full splendor! Cynthia Dawley has certainly captured the very essence of what it feels like to encounter an early spring morning in Cranford where we Live…Work…Love… LOCAL !