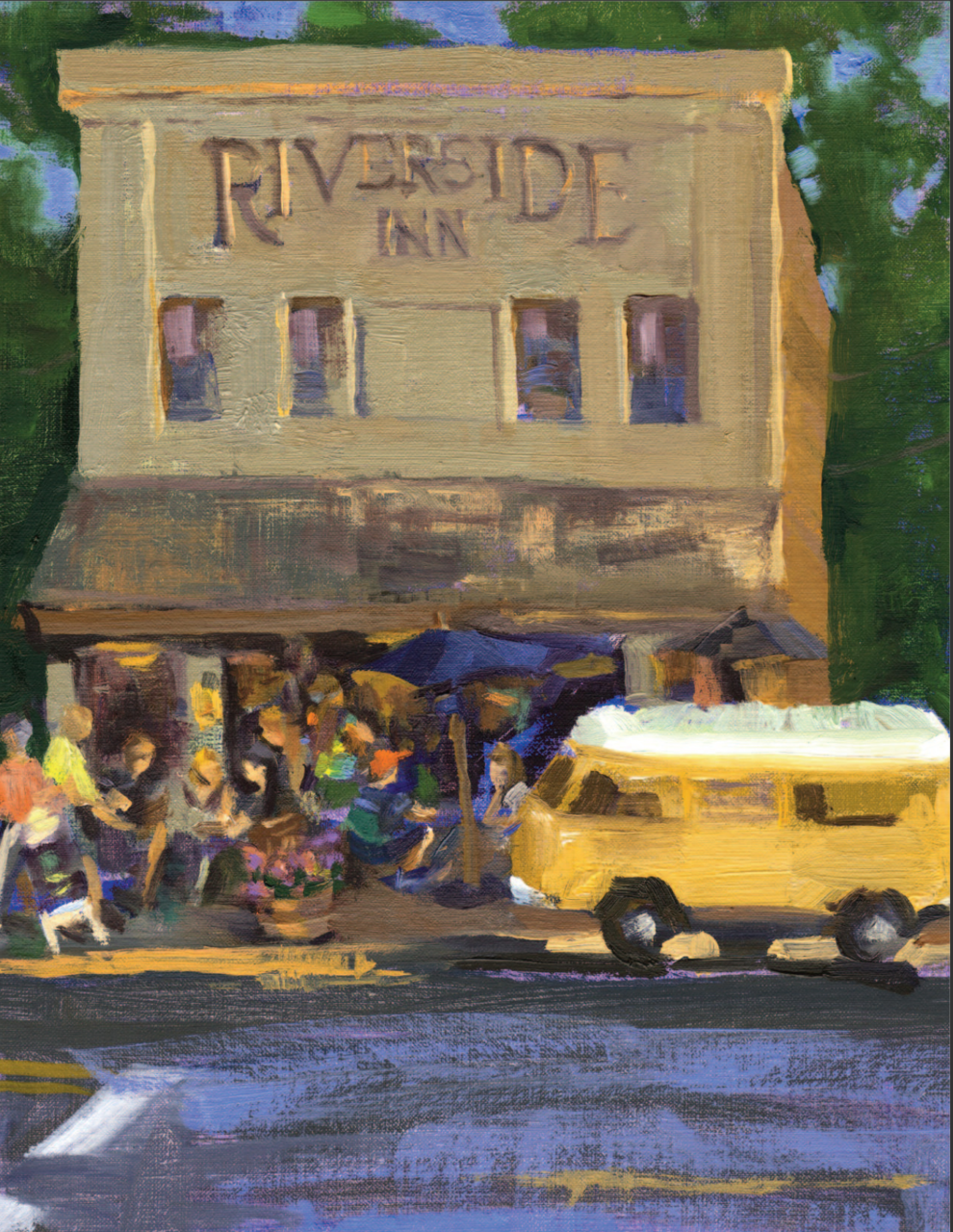 The Riverside Inn by Stefanie Lalor
The Riverside Inn (nicknamed The Dive) is just so . . . Cranford! Like the town it's located in, the Dive has oodles of charm and character, has survived historic floods, and you can't turn around without bumping into someone you know!

Stefanie Lalor's beautiful painting of the Riverside Inn is near and dear to me for a number of reasons. I happened to be dining outside at the Dive one evening when I noticed Stefanie across the street, canvas set up in front of her, palette in hand. She was creating a portrait of the Dive, and I myself had become part of this slice-of-life painting! That moment was a merging of two things I adore about Cranford—a homey local pub and an artsy vibe.
Many of you might know Stefanie as the owner of The Artist Framer in Downtown Cranford, a phenomenal framing store. Stefanie is also an accomplished artist whose work has won numerous accolades over the years. Of her Riverside painting, Stefanie said, "That painting is special to me because it is a painting that I had been looking forward to making. The Brother John Brown Band (a Cranford staple) plays at the Riverside every Sunday night in the summer. I wanted to make the painting with the yellow bus parked in front as you would find it on any given Sunday. It was a great night with people pouring out and squeezing in to listen to the band and enjoy the music, the warm weather, and the company of each other."

I just knew I had to buy Stefanie's painting of the Riverside Inn, and I'm proud to say that it's currently hanging in my home (framed by The Artist Framer, of course!). If you look closely, you can actually see me sitting in front of the Number 1 Dive Bar in NJ! Just another reminder of why I continue Living . . . Loving . . . Working . . . LOCAL!