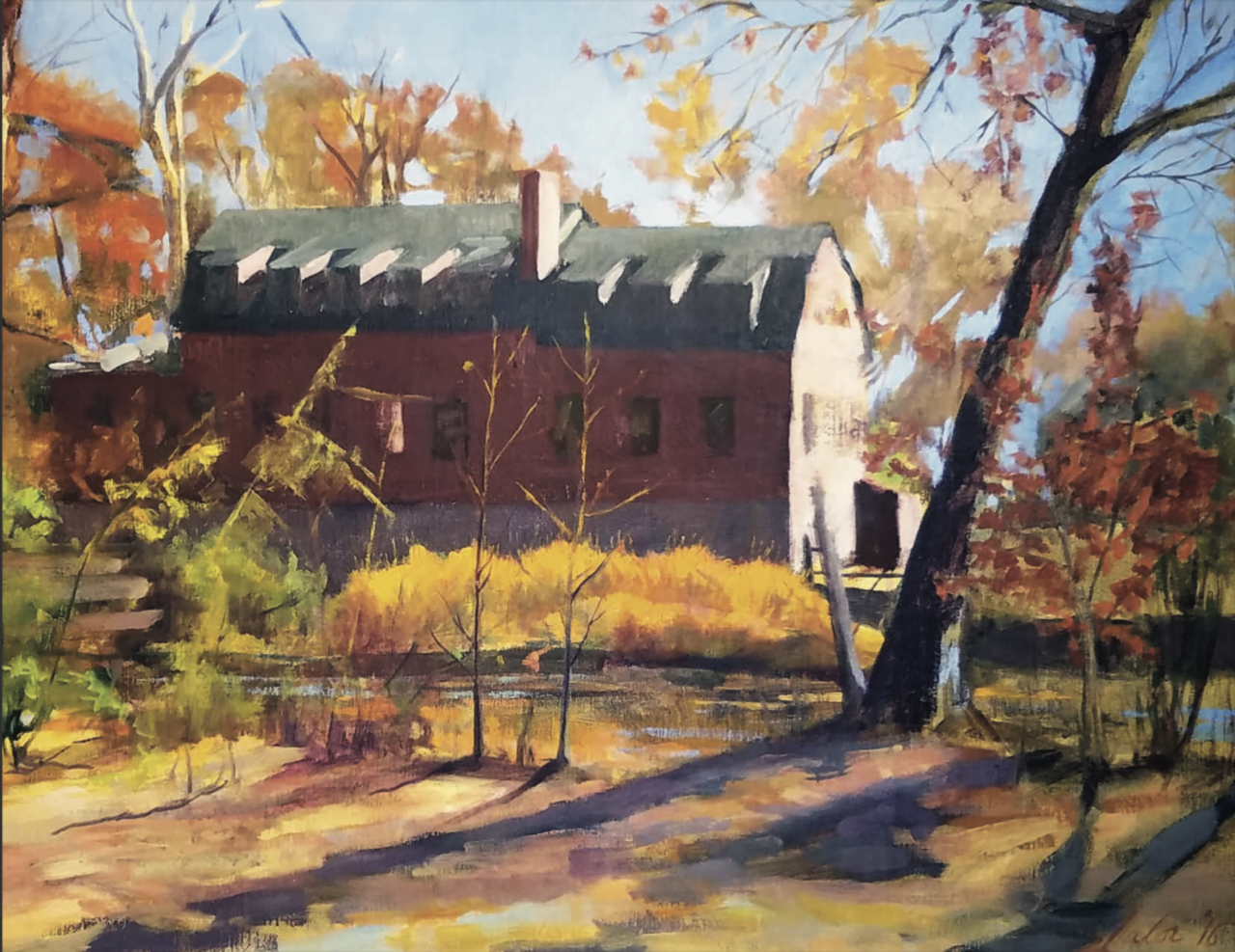 "I'm so glad I live in a world where there are Octobers." –Anne of Green Gables
Cranford In Autumn is Spectacular
Some call it Autumn, others call it Fall, but I think we can all agree that it's the most breathtaking season. If you've ever strolled past Droecher's Mill in the height of autumn, you've no doubt been awestruck by the beauty there, when the crimson mill blends perfectly into the palette of fiery red, shimmering gold, and burnt orange in the riverfront foliage. At dusk the scene glimmers with the setting sun, a perfect time to reflect on the summer past and welcome the winter ahead.
Cranford NJ's Droescher's Mill
Droescher's Mill is one of the most beloved historical landmarks in Cranford and all of Union County. The building was originally constructed as a sawmill back in 1736, and has looked much the same since it was renovated by Severin Droescher in 1902. Currently the Mill houses the popular yoga studio Alluem, among several other businesses.
The Artist And Artist Framer Stefanie Lalor
I can't think of anyone who could capture Droescher's Mill more beautifully than Stefanie Lalor. If her name sounds familiar, it's because she's not only a highly respected artist but the owner of one of Downtown Cranford's favorite storefronts: The Artist Framer. Stefanie had this to say about her painting titled "As the Last Leaves Fall": "It's just the perfect little peaceful spot to paint, where people are on their way to yoga or walking their dogs. That day there was a crispness in the air and a sense of total serenity."

I'm so glad that my Octobers are spent in Cranford, where I LIVE . . . WORK . . . LOVE . . . LOCAL!