Meet Chef Soph and Her Unique Mediterranean Catering Style
Chef Soph in the Kitchen: Meet Sophia Manatakis, better known as @ChefSoph! I first noticed her stunning grazing boards during a collaboration with Whimsy Rose Outdoors (blog coming soon!). When I found out she was local and throws the most impressively catered parties…I had to find out more about Sophia!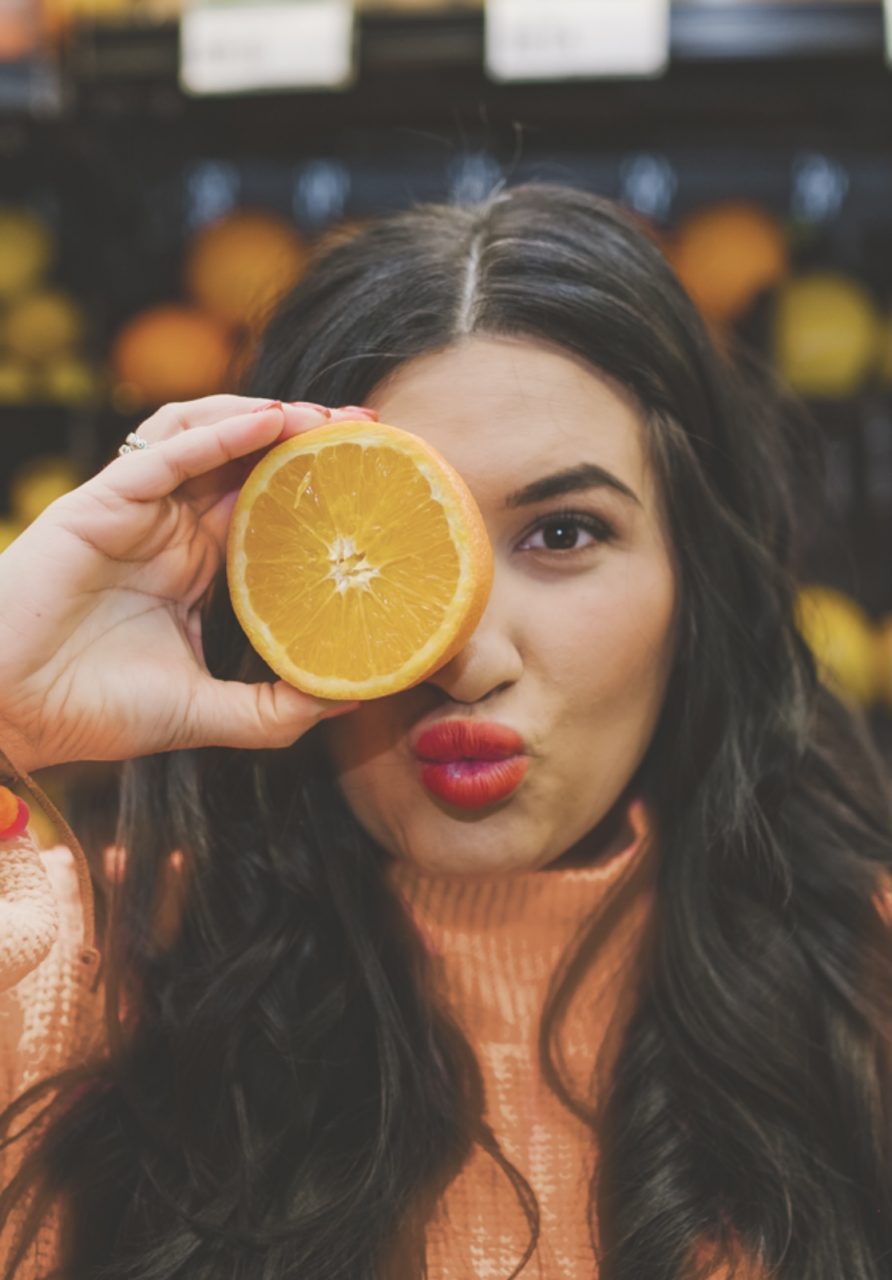 Sophia is a graduate of the French Culinary Institute in New York City and owner of Uncle Nick's Greek Cuisine, NYC. Manatakis is a Greek and Italian-American chef who has appeared on the Food Network's Chopped and winner of the Family Food Showdown cooking competition. She is also a recipient of the Orthodox Christian Network "30 under 30 Entrepreneurship Award".
Greek Girl in the Kitchen:
Sophia has recently published Our Greek Kitchen, the first of many cook-calendars, has a thriving catering business, and is a private culinary instructor at chefsoph.com ! From online cooking shows, to Mediterranean recipes, state-of-the-art catering, and local collaborations – Chef Soph is ready for anything! Check her out!
"My intensity and passion for culinary art is unmeasurable"
When did you discover your love for cooking? What/who inspired you?
I can proudly say I was a "Chubby Kid"- I loved to eat! Growing up traveling to Greece and seeing that they truly eat off the land opened my palette to never discriminate when it came to trying out of new foods. My father is my inspiration, mental strength, and drive. His motto was "Fear nothing and know one". All of his hard work does not go unnoticed. I am a proud first-generation immigrant child that is a product of the true "American Dream". It is my blessing!
I see that you received your training at the French Culinary Institute in NYC – what motivated your desire to certify in Japanese cooking?
Addicted to the Asian culture of food is an understatement. I love umami (a category of taste in food -besides sweet, sour, salt, and bitter). The japanese cooking technique truly is something incredible that I was able to explore. My favorite things to eat are bright, spicy foods.
Chef Soph in the Kitchen: How would you describe your culinary style now?
My culinary style is based off of the Mediterranean. Blessed having Greek and Italian parents, I was shown a verity of proteins and vegetables from a young age. Quality is key!
How did you start out in the catering world? Did you work at restaurants prior?
After graduating from culinary school, I worked on the line for a full year. Working on the line was a job absolutely hated it and was very upset. Because of those feeling, I quit my job and decided to meal prep from my kitchen making small healthy meals that I would deliver to the surrounding towns around me. I do believe that thanks to the Internet and being able to post my cooking- it took off! I went into catering my first ever wedding in NYC. That was definitely one of my proudest moments (and back pain)!
I love that you were on television shows! What were your favorite memories from being on Family Food Showdown and Chopped?
One of my favorite shows growing up was Chopped on Food Network. My father and I would watch it together. He said, "One day you're going to be on that show". That is exactly what happened! It was the best experience because it opened so many doors for me. It was a full circle experience. I was able to proudly represent the Greek community. I know my father was with me.
A few years after my mom, sister, and I appeared for the second time on Food Network show called Family Food Showdown -which we won! I am so blessed to have experienced that with them- check us out on Season 1, Episode 9.
Congratulations on the launch of "Our Greek Kitchen" – what made you decide to make it a cookbook calendar?
I recently released my first mini cookbook called "Our Greek Kitchen". It is a recipe calendar cookbook, so each month is a recipe and photo with instructions on the back. I plan to make a calendar every year for the rest of my life! It is so fun, and I just wanted to do something a little different. It is available to purchase on Etsy here: https://www.etsy.com/shop/ChefSoph
Chef Soph in the Kitchen: What is your favorite type of party to cater?
I have to say private dinners are my favorite! I get the pleasure of celebrating life's precious moments between loved ones – from anniversaries to hearing screams of joy through the kitchen finding out the gender of a precious baby! The holiday season is extra special because I get to learn and be a part of family traditions. Every family teaches me something and it truly makes me smile.
Describe the largest party you ever catered for?
132 people was the biggest party I catered for. It was the hardest job I have ever done in my life -physically and mentally. I would do it all over again, I was so proud of myself.
Describe the most unique party you have catered?
I catered a surprise 40th birthday and none of the guests knew that it was a pop-up wedding between the couple. Everyone flipped out in excitement! They partied all night- what a group!
Chef Soph in the Kitchen: How large is your current team?
My team is very small. Every single event they have been physically present and hands on. As I grow, I hope to expand my team but for now my best friends and family help me to serve and clean.
It's great that you are doing healthy meal delivery – what areas do you provide this service to? What is one of your favorite meals that you offer?
I do my own deliveries, so my range doesn't go very far. I like to keep it in the north New Jersey area. My Greek and Italian meal preps are my favorite. I can make anything and follow any meal plan. More information can be found at Meal Preps by Chef Soph
What's one of your favorite cooking classes that you offer for adults? For kids?
My favorite cooking classes are anything that has a particular theme. Kids are so fun because you get to do some old school quality classics like pizza and pasta!
I see you have collaborated with The Greek Store in Kenilworth and Patricia and Paul in Westfield – any other local collaborations in store the future?
I just recently moved into this area with my fiancé. Can I say the energy from this community is truly inspiring! I Immediately followed the community groups on Facebook and everyone is so supportive. I believe that some of your success comes from your local community being kind and networking! Always looking and striving for collaborations.
Greek Girls Kitchen is also a recent endeavor for Sophia as she cooks alongside her fellow Mediterranean chefs as they prepare a variety of flavorful dishes from all different countries. It's youthful, fun, and way more PRACTICAL – it's your dinner and a show! Follow Chef Soph and her friends at their YouTube Channel.
Chef Soph in the Kitchen: What are you most excited about in 2021?
Every year that goes by I like to make tiny goals for myself. Learning more about myself… that I am capable of anything I set my mind to. I am looking forward to how I reinvent myself this year.
What is your ABSOLUTE favorite meal to make for yourself/loved ones?
My absolute favorite meal to prepare is a classic prime rib with a "ChefSoph Twist". Around the holiday season I cater for families that have taken on this tradition as well! I get to share my love for food with others. Now that is my life's favorite recipe!
For everything you need to know about Chef Soph moving forward and how to get her to create your next culinary experience – follow her at https://www.chefsoph.com/
.