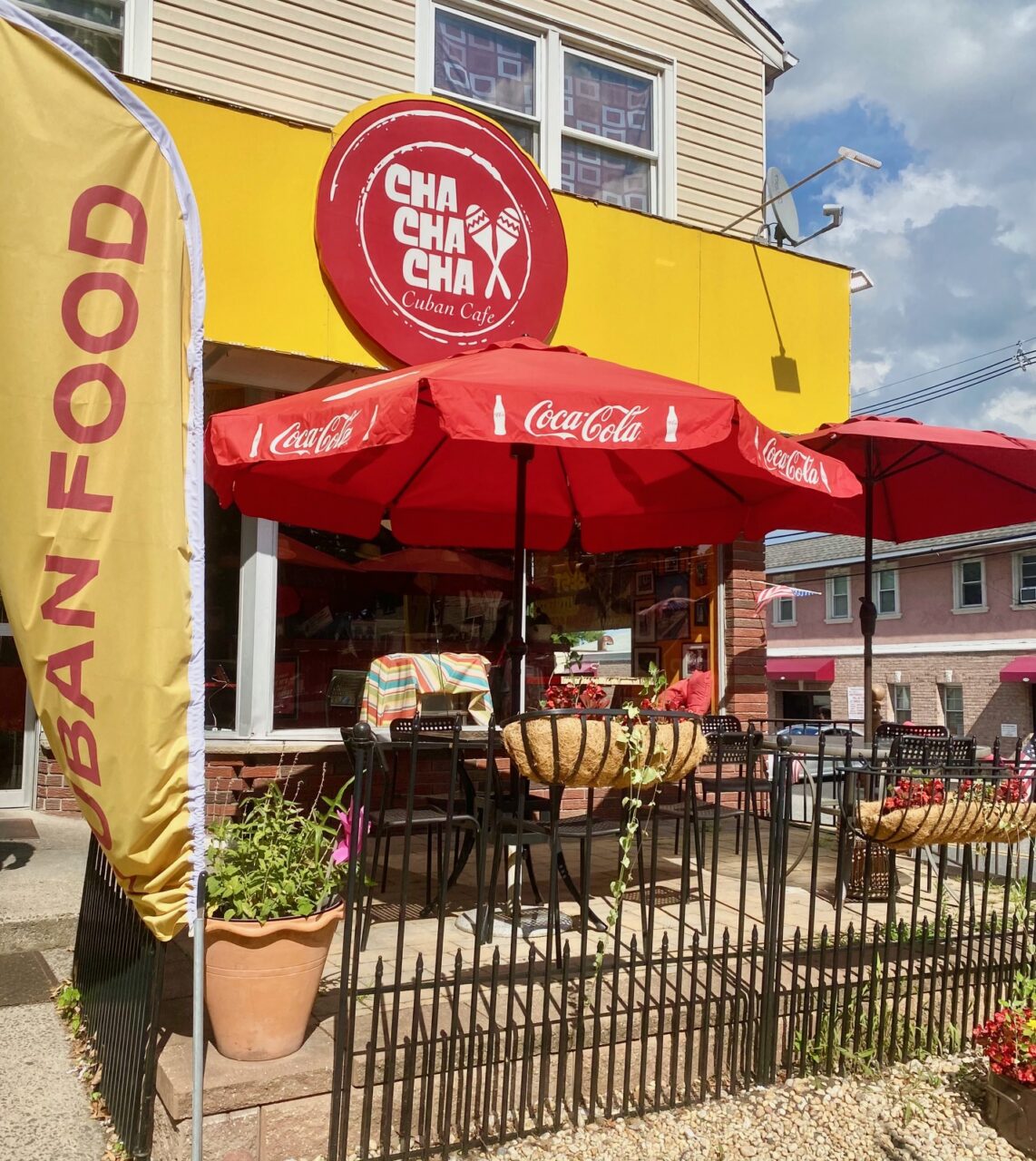 Local Family Restaurant Serving Up Authentic Cuban American Food
Cha Cha Cha NJ began with a family quest to find an authentic Cuban sandwich. The Santana family from Kenilworth, NJ came up short trying to find authentic Cuban food that reminded them of their favorite family recipes. Wanting to provide the community with true Cuban food, owner Ralph Santana decided to open his own restaurant just three minutes from their family home. Loving Kenilworth for its safe and family-oriented vibe, they have enjoyed five wonderful years at their location at 292 S. Michigan Avenue.
You can't find more authentic Cuban American cuisine than Cha Cha Cha NJ. In fact, customers come from all over the NY/NYC region just to experience their Cuban Sandwich! "See the reviews – they speak for themselves!" commented Ralph who told me a story about tourists from Miami that went out of their way to praise the sandwich! "My empanadas are also equally amazing", he commented. So, I guess you are just going to have to experience the entire menu for yourselves!
Finding the gem that is Cha Cha Cha NJ
After drooling over Cha Cha Cha NJ's Instagram feed, my assistant and her husband literally tried almost everything on the menu! They had the unique experience of sitting at one of the iconic drum stools and having a candid conversation with owner Ralph Santana. They were impressed by his welcoming personality, eagerness to have customers try his beloved Cuban cuisine, and his genuine love for cooking his native food.
I also reached out to his lovely daughter, Dariany Santana, who is co-owner of Cha Cha Cha NJ and has her own claim to fame as a "Cuban-American restaurateur, actor, and on-air personality originally from New Jersey, now based in LA. She is the host of Fuse's newest show "Struggle Gourmet," where she and a celebrity guest cook lavish and expensive versions of the meals they ate before they were famous."
It's truly a family business and both Ralph and Dariany helped to create this great interview! Make sure to stop by Cha Cha Cha Cuban Café Monday-Saturday starting at 11:00am! You'll get a kick out of the brightly decorated restaurant complete with vintage Cuban photographs & posters, bar stools made from drums, and ceiling lights made of Cuban canotier hats.
Opening their first Cuban American restaurant
We are Cuban, and we always had a hard time finding good Cuban food in the area. My dad was always disappointed and mentioned opening his own one day. My parents truly love being Cuban and love Cuban food. We were always the house that people came to eat – so opening a restaurant always made sense for the Santanas!
Cha Cha Cha NJ incorporates Cuban family recipes
Everything on the menu is from family recipes. Mostly they are my mother's, the recipes I grew up eating. However, I always give credit to my aunt 'Tia Fifi' for giving us her Congrí recipe.
Family favorite dishes at Cha Cha Cha NJ?
Ropa Vieja for sure – it's our shredded flank steak that's sauteed in a creole sauce. It was a dish that my mom would make sparingly because of how laborious it is. As a family, we always looked forward to it!
I'd also say our 'Masitas De Puerco' or Cuban pork chunks. This was a dish that we'd exclusively have on our trips to Miami. Being able to bring it to Jersey for ourselves was really a treat.
What makes Cuban food so darn delicious?
Onions, garlic, and peppers. It's truly the base of every dish and when you start with a foundation like that – the food HAS to be delicious!
Recommendations for first-timers to Cha Cha Cha Cuban Café?
The Cubano – Ralph's Cuban sandwich! It's what we are most revered for and a classic staple at any Cuban spot. The Cubano was also the steppingstone for Cha Cha Cha because my Dad used to make them at our Bodega in Elizabeth, NJ when I was a kid.
That time they were on the Food Network…
We were featured on Food Network's Family Food Showdown, and it was a beautiful experience. Sharing our story and cooking for such a huge audience with my family was definitely one of our favorite memories as a family. To have such renowned chefs eat and love our food was really gratifying.
What sets Cha Cha Cha NJ apart from all the others?
Eating at Cha Cha Cha is as close to eating with a Cuban family as you get. We pride ourselves in our food being made with love and with a focus on authenticity. We really weren't trying to reinvent the wheel but rather showcase the foods that we grew up eating.
Mojitos and more!
We are BYOB! Bring whatever you want and feel free to make your own Mojitos!
Cha Cha Cha NJ s a family affair!
My parents are there 6 days a week cooking. My sister Dailyn works on the weekends and now that I am based in LA- I do all of the marketing and technical stuff behind the scenes. It's really beautiful because food is our love language, and we get to share that with everyone who dines with us.
The secret to the success of Cha Cha Cha Cuban Café
The secret is really authenticity and passion. We don't want to make our food anything other than what it should be. My father's passion for feeding others and making delicious food is what fueled us to keep going when times were tough.
Expanding in the future
We plan to expand soon to a whole different location, and we couldn't be more excited! Stay tuned!
Make sure to follow Cha Cha Cha NJ at Instagram, Facebook, www.chachachanj.com for their menu
No matter what you choose on the menu – you HAVE to order the Cuban Sandwich!!