A Chat with Chrissy Rae-Aveni – Senior Product Manager and fellow Cranfordite!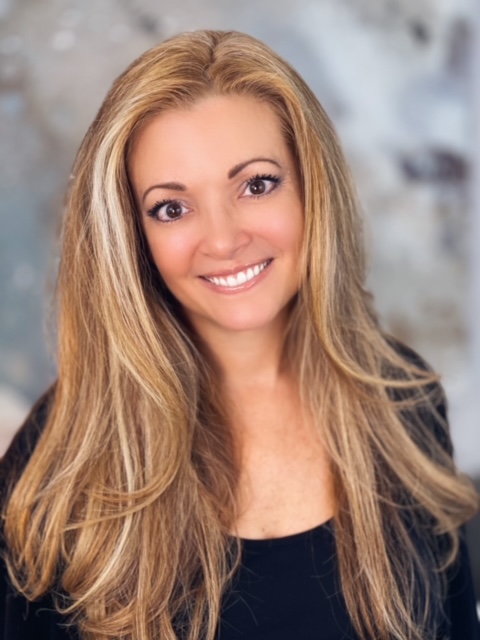 It may be the end of July – but we are still celebrating Christmas in July on the blog! Have you ever wondered what goes on behind the doors of the giant National Tree Company headquarters at 2 Commerce Drive in Cranford, NJ? I have seen their beautiful Christmas trees in the stores and driven past the warehouse a bazillion times… but it wasn't until recently that I noticed there is A LOT more going on at National Tree Company than just Christmas!
Meet Chrissy Rae-Aveni – the beautiful face behind their fun social media ads. I knew I had to head straight to the source to find out more about this family business in Cranford, NJ and how customers can get the most out of Christmas in July! For 60 years, National Tree Company has been a leading importer and wholesaler of artificial Christmas trees, wreaths and garlands as well as holiday decorations and fiber optics products. Cranford, NJ has been made famous all over the globe as people open their trees each year and our town is proudly displayed on the tree box!
Tell us a little bit about you, your family, and why you love Cranford!
I'm a lifelong Cranford resident. Married with one son, who will enter 8th grade in the fall- though it feels like yesterday when I walked the same hallways.
I'm a big fan of Living in Cranford! There are a lot of us who grew up here and decided to stay and raise our families in Cranford. Why? One– the people – it's a tight knit community and you will always see someone you know as you are out and about in the stores and restaurants. Two– the business owners- they get to know you and your family, and you become part of their family.
What is your position at National Tree Company?
I'm the Senior Product Manager. I work on new product designs for original concepts as well as curate the assortments.
How long have you been working at National Tree Company?
Seven years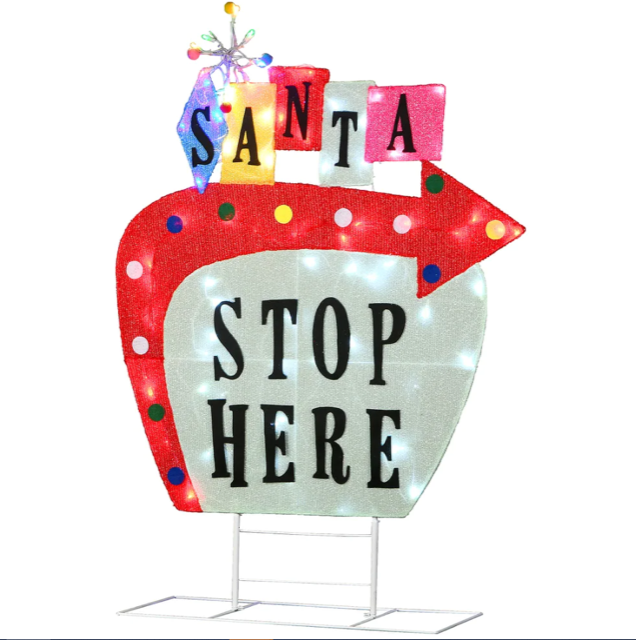 Why do you love working at this company?
National Tree Company has grown from a mom-and-pop shop to a leader in Christmas Décor both domestically and internationally. It has a rich history through three generations and today's leadership takes pride in keeping employees happy and motivated with a healthy work-life balance. I have co-workers all over the world who know about Cranford, NJ!
Favorite aspect of your job?
It's literally Christmas every day! My job is to create and choose products that will form family traditions and create memories that last a lifetime. I want everyone to feel and experience the magic of the Christmas season through our products.
Let's talk Christmas trees first… what is your most popular style? What are the current trends in trees and decorating them for the upcoming season?
Traditional red and green will always be a staple. But more and more people are expanding their Christmas décor throughout the whole house. It's not just the main tree anymore- slim and pencil trees in other rooms around your house are the perfect opportunity to try out another theme.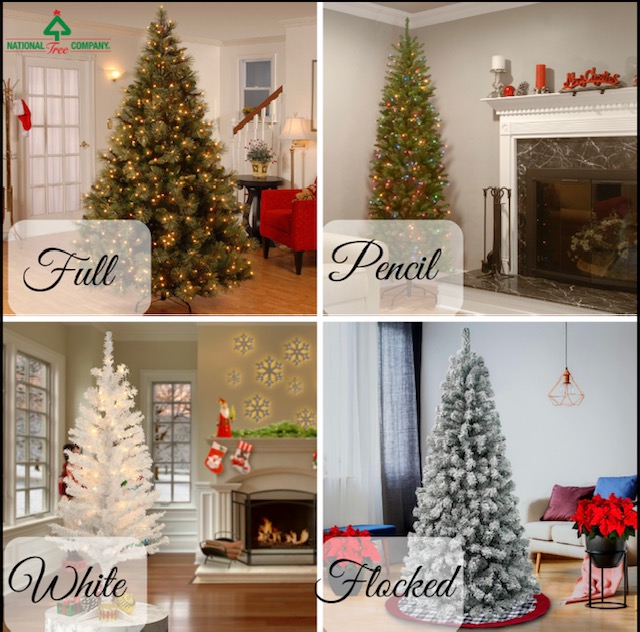 Make it fun!
Put a colorful 3' tinsel tree in your child's room and let them decorate it to match their favorite sports team. Create a cozy winter scene in your dining room with a pre-lit flocked pencil tree. For smaller spaces, we have pre-decorated ½ trees that take up minimal space but add a maximum impact.
Don't forget about decorating your front door!
Battery operated pre-lit wreaths are a must! Drape a matching garland around the door and add a potted 4' entrance tree – or urn filler- and you're on your way to a festive holiday season.
And then there's the outdoor holiday lawn…
Outdoor décor is growing in popularity thanks to shows like the ABC's The Great Christmas Light Fight and town-wide competitions. Snowmen, deer, nativity sets, gift boxes are some traditional must haves. Inflatables are the easiest things- they provide big impact yet they don't need much storage space in the off-season.
I could go on all day.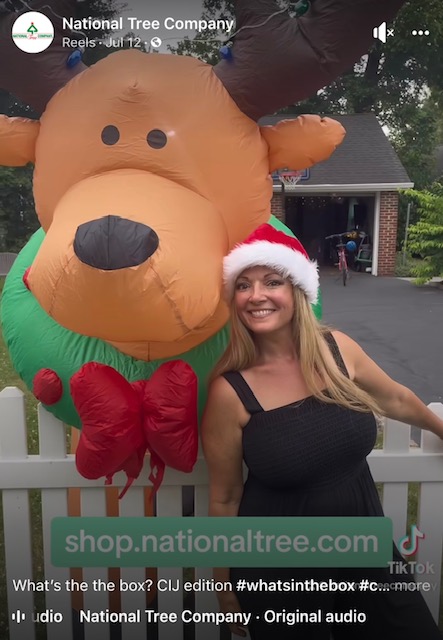 Any "Christmas in July" sales at National Tree Company that customers should know about? What things should we stock up on now?
If you are looking for a new tree, now is the time. This past week, our Dunhill Fir (DUH-75LO) was just featured on 'GMA' Deals & Steals "Christmas in July". However, lucky for you there are still sales on our website and we are kicking off holiday sales in November.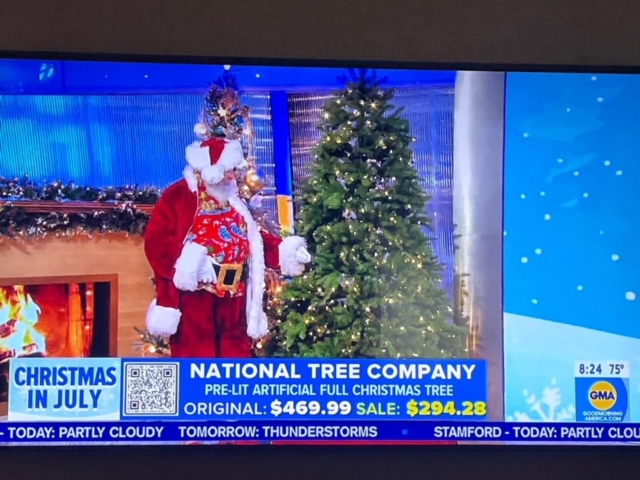 I saw that National Tree Company now offers seasonal decorations as well! What are some of your favorite items?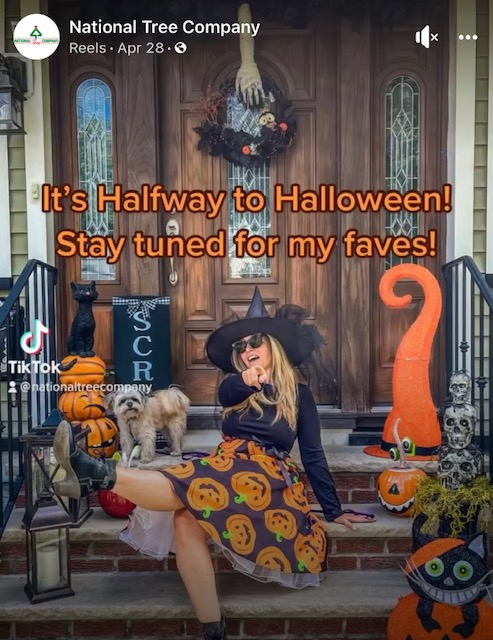 We now offer year-round holiday décor. Halloween is our #2 most popular season. I LOVE Halloween! One of the first products I made was the Tricky Trunks™ – a car decorating kit for Trunk or Treat events. It was more out of necessity as my son was in Kindergarten and I wanted to participate in the school's Trunk or Treat event. I couldn't find any kits for sale. So, we made one, and now National Tree Company sells six (6) different styles – check out here. Another personal fave was my vintage Vegas-style 'Santa Stop Here' sign. It launched last year and quickly sold out online.
And what about the Warehouse Sale National Tree Company used to have?
So many Cranford residents remember the National Tree Company Warehouse Sale that we used to run. It was discontinued several years ago because we needed the showroom space for our growing product assortments. But IF we bring it back next year- you'll be the first to know!
You won't want to miss National Tree Company's outrageously fun social media! Follow them on Tik Tok, Instagram, and Facebook!