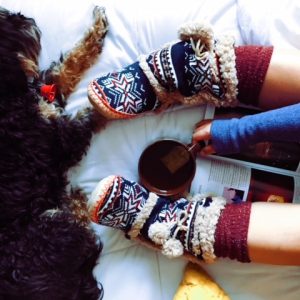 The dreaded winter is here and it's taken up residence for many months. You may have already found the following encounters while out and about in this frigid weather: a grumbling passerby, complaints about the ongoing dreary days, bundled up errand runners, the look of disdain on the face of someone brushing the snow off their car…
Why not enjoy and embrace the winter season? I have a little secret for you and it's a transformative concept – hygge
Take your cues from the Danish concept of "hygge" (pronounced hoo-gah), meaning "cozy time". It's a lifestyle and design approach that focuses on creating simple, connected living spaces that encourage togetherness, peace and warmth. I've been fascinated with this term for about a year because, despite the extremely cold and dark winter conditions in their country – the Danish are considered the happiest people in the world, according to the latest reports out of the Happiness Research Institute. What makes them so happy? What have they figured out that we can emulate? What exactly is hygge and how can it improve our lives?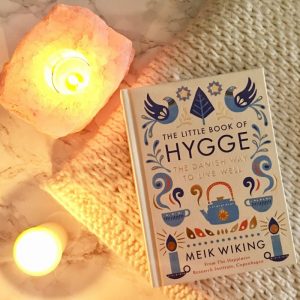 According to "The Little Book of Hygge" by Meik Wiking, "Hygge appeared in written Danish for the first time in the early 1800s, but the word is actually Norwegian in origin, meaning "well being". Denmark and Norway were one kingdom from 1397-1814 and, even though they are now separated, both countries as well as all the other Nordic countries celebrate some form of hygge during the winter months and are linked to high level of happiness as a society. I absolutely LOVE this book by Meik Wiking – he is the CEO for the Happiness Research Institute in Copenhagen and has "spent years studying the magic of Danish life and what makes people happy". This little white book is so hot right now it's flying off the Amazon shelves as both men and women want to grab the secrets it holds inside. I found it to be a super quick read and encompasses everything you've ever wanted to know about adding more hyggelig in your life.
Another true-to-life translation I found for understanding hygge is from Alex of Hygge House (a stunning blog at http://hyggehouse.com/):
"I'd probably call it 'leisurely charm', meaning, it's a moment when things are slow and at your leisure. You're in no rush to go anywhere and better yet, you don't feel a rush to be anywhere. There's a sweetness, a cosiness, to what you're doing and you just feel…. content. Whether it's laughing with friends on a beach or drinking tea alone in the morning."
Hygge isn't just a word – it's living a feeling! You are surrounded by friends and family, comfort, security, warmth, happiness, contentment…you are home. And while hygge isn't just particular to winter and can last all year long – it certainly is a life changing concept to bring into your home after the holidays to keep the spirit lasting through the cold months.
The Hygge Manifesto according to Meik is aspiring to all of these life goals:
Atmosphere: Turn down the lights
Presence: Be here now. Turn off the phones and electronics
Pleasure: Coffee, chocolates, cookies, candy
Equality: "We" over "me" – Share the tasks
Gratitude: Take it all in. This might be as good as it gets
Harmony: Life isn't a competition
Comfort: Get comfy. Take a break. It's all about relaxation
Truce: No drama
Togetherness: Build relationships and narratives
Shelter: This is your tribe. This is a place of peace and security
After trying to embody this concept for a season – for me it means being able to enjoy winter and the feelings, sights, and smells that it brings.
It's inviting coziness into our homes and lives.
Changing the lighting in your home – turning down your overhead lights to dim and letting the warm glow of candles fill your home
Tucked into the back of a low-lit restaurant with a sultry glass of red wine and amazing conversation
Being awake before the rest of the family savoring a cup of coffee or tea
Being the last one up and sitting by the fire
Enjoying the textures of winter – soft, fluffy blankets, faux fur throws, plush pillows, faux fur rugs, flannel sheets – luxurious and soft fabrics without breaking the bank.
Taking time to savor the small things
Cozy socks
Game nights and pot luck dinners with friends and family
Taking the time for baking and home cooking – easy casseroles, soups, making a home smell delicious, taking pride in what is put on the table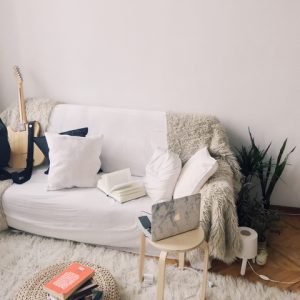 Last year, Pinterest predicted that hygge would be the hottest home décor trend of 2017 and it has truly amped up for 2018! While consumerism takes away the entire point to being hyggelig, have you noticed the change in the trend of winter decorating? Hygge – it's trending all over social media, filling up your Instagram and Pinterest pages and it's taking over the shelves in Target, HomeGoods, Pottery Barn – it's everywhere! While consumers may not be familiar with this foreign word, they certainly are OBSESSED with all things cozy and soft for the winter! It makes us feel comforted and relaxed at home. We've realized we have needed this all along!
Throughout these winter months – my blog will focus on the different aspects of how to bring hygge into your home and life in a series of short articles that will incorporate local business to help you decorate your home, light your space, prepare your dinner table, and live in a hyggelig manner.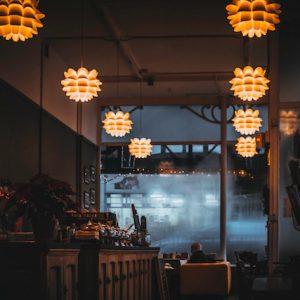 Don't throw away those holiday decorations. You will love recycling those paper star lanterns, boxwood wreaths hung by the window, little brush trees, ceramic houses, and snowflakes to keep the home decorated and inviting throughout the winter. I'll give you everything you need to know about this Danish lifestyle and how to use local resources to bring this concept into your home!
Let winter help you unwind and recharge – enjoy the slowness that winter brings and embrace it! When the world around us seems uninviting and in disharmony – we turn to our home and loved ones to bring us comfort and security. You'll love adding hygge into every aspect of your life so much that it will catch on with your kids and everyone else!
According to VisitDenmark.com "It's the importance of simplicity, time to unwind and slowing down the pace of life"
Why not live a little hygge in 2018? Next issue: Turn the Lights Down Low: Creating a Hygge Home with Candles!