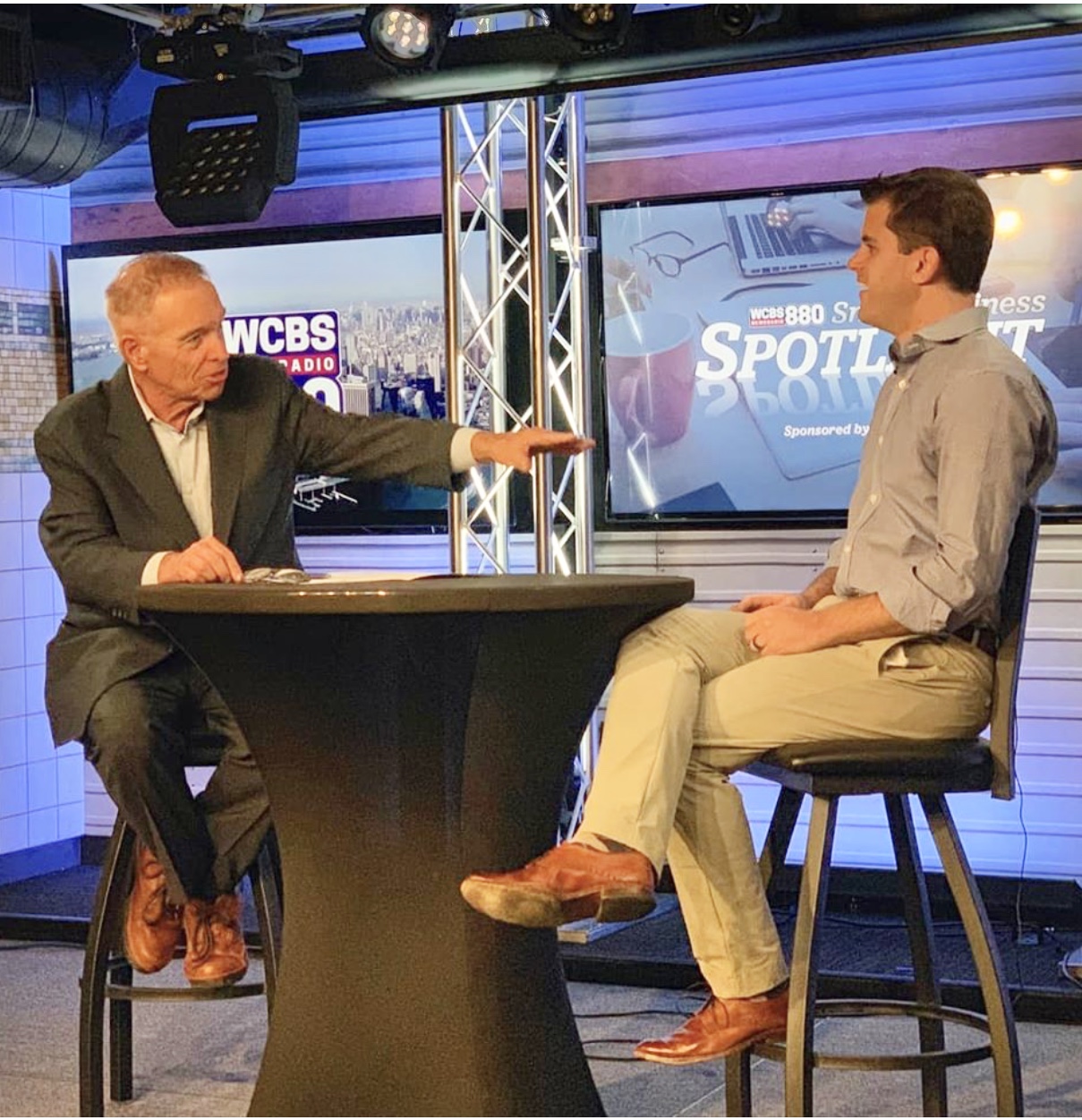 The Boxcar App – the Brainchild of Cranford Native Joe Colangelo
Boxcar App is the ulimate in commuter convenience! The founder and CEO of BoxcarApp is not your Average Joe. In fact, Cranford native Joe Colangelo is reshaping the future of commuting from the suburbs in a huge way! Hailed the "Airbnb of Parking" – everything that the Boxcar company is igniting is putting the "community back in commuting! Boxcar is in 25 towns, has 5,000 customers, and 500 parking spots a day. Whether you need transit into the city, a parking space close to the train station, or a co-working space for your "work-from-home days" – Boxcar has you covered! I caught up with Joe at everyone's favorite Irish Pub The Kilkenny House to find out more about what's been going on at the Boxcar think tank and what the community can expect them to roll out in the near future!
Just a Hometown Joe:
Joe grew up in Cranford and EVERYONE knows Joe. In fact – as we were giving the interview – everyone in the restaurant came up to say "hi" to him and asked how his family was doing. He's just that all-around nice guy and it's evident that he cares about his community deeply. After he graduated Delbaton , Joe went to University of California-Berkeley under a Navy ROTC scholarship. He then proudly served in the US Navy, met his wife Sarah who is also a naval officer (and one of the most accomplished women I have ever met!), did a tour in Afghanistan, lived in Washington D.C., lived in the suburbs of Washington, D.C., and then came back to Cranford – two blocks from where he grew up. (And I am happy to say that I have helped Joe and Sarah purchase homes in our town TWICE!)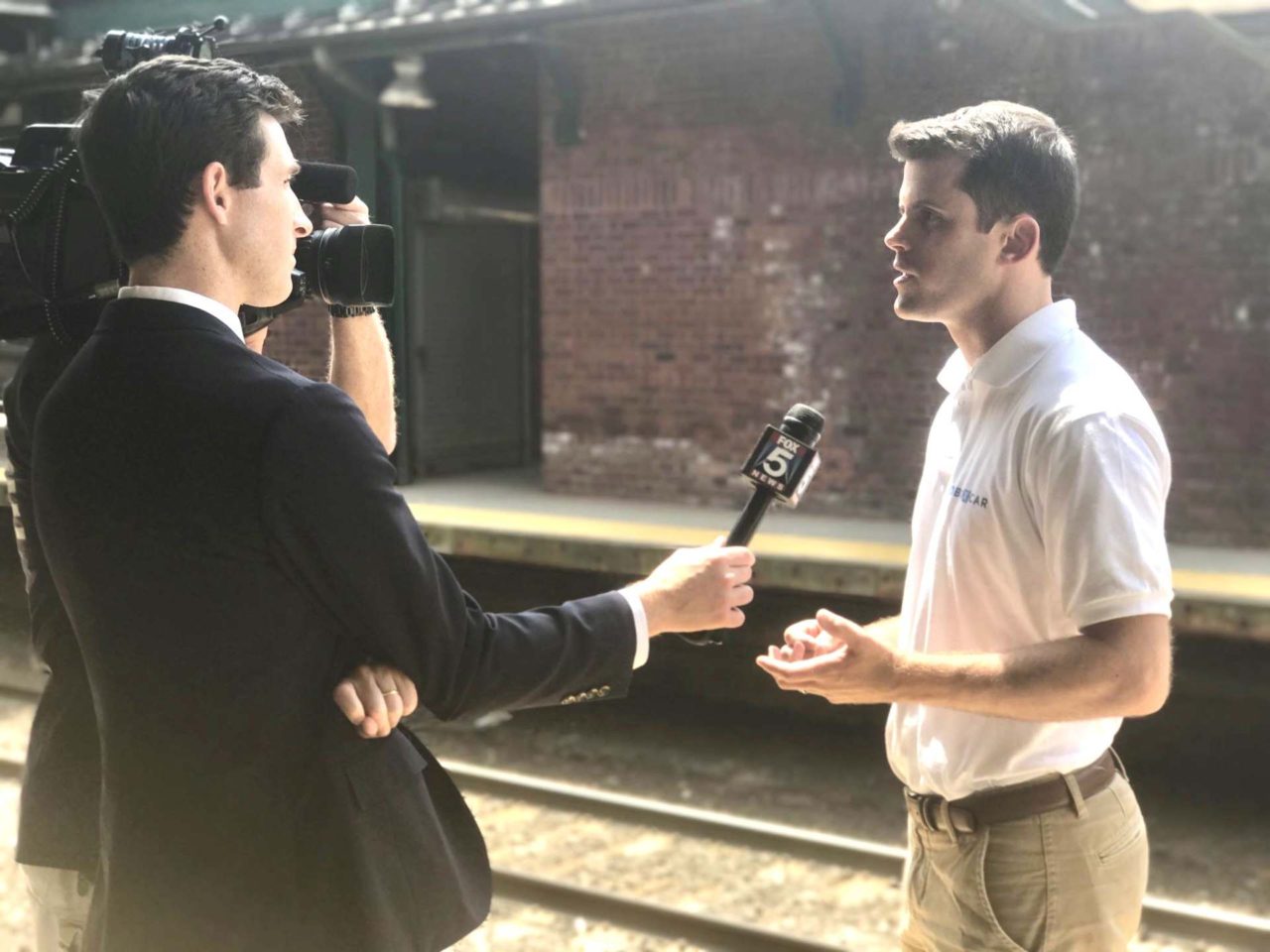 Why Joe loves Cranford so much :
I grew up thinking that everywhere was like Cranford. Cranford was like Cranford and that is what I knew. The sitcoms and movies I watched were even like Cranford with the community and downtown… I mean, even Norman Rockwell paintings were like Cranford! So, I just assumed that all towns were like ours. It turns out it's only like Cranford in a couple of other towns. It still exists in this community environment where people volunteer so much for the schools, the PTA, downtown, wherever they are contributing- and they know each other and help each other out. It's where your kids can walk a mile to school. It's really special to see these other places and realize I wasn't just optimistic about being born in a great place. It really is one of the best places in our country!
Pre Boxcar Joe:
I ran a non-profit called Consumers' Research. It was a D.C. policy think tank focused on advising legislator and regulators on new consumer issues like Uber and its impact on the American consumer. Boxcar is way more fun. I love what I'm doing because I can take a piece of it in the end.
How Boxcar Started:
So, let's go back to the beginning. I hear that the idea for the company started with one car in your driveway?
I wanted to make sure there was a business there before I pursued further. I didn't want to invest in building a company if the interest wasn't there – so I beta-tested it. I needed to get one person to park in my driveway for $1 a day. I handed out flyers at the Cranford Train Station and I got someone to do it! I emailed the commuter and he would let me know what spots he wanted and what dates. Then I just processed the credit card. It worked so nicely – so I handed out flyers at some more train stations. We then got a couple spots in Cranford, Westfield, Summit and Chatham. So that was our base layer.
We did the same thing with social media ads, had commuters fill out our email lead forms, and then it got to the point where people were parking and we were making $1000 a week. We had this big spreadsheet with people picking their dates and spots and we were charging their credit cards on Stripe. Once we got to $1000 in sales, I said we have a real business – I can leave my job – there's enough of a cushion I can just jump off. My friends thought I was nuts. This was March 2017 and I was out on St. Patrick's Day with our friends and just said "Yep – just quit my job this week…for that parking thing!" And they thought I was insane!
What started the momentum behind Boxcar?
The reason why Cranford won best downtown – and all these other towns like Chatham and Summit – is that they grew up around their transit centers. They have one pull and commerce is centered around the transit center. And it's really cute because you have the churches, train station, VFW…and all is overlapping with Track 5 & Kilkenny House and so many other family businesses. But all of those places take away commuter parking close to the train station. Because people leave their cars all day, it becomes dead space for other things. We believe that space should be used for other things. In most of these downtowns there are these countervailing use times for parking. For example, the church needs parking Sunday, but not necessarily Monday-Friday.
How Boxcar Solves a Common Commuter Problem:
At Boxcar, we are able to take that parking space and unlock the capacity for the commuter who really needs it. When I was growing up in Cranford, we had a three year wait list for commuter parking. We still have that problem and we don't want to build a ten-million-dollar parking garage if we already have empty asphalt. I believe you should use the dead space first and then decide if the parking garage is still what a downtown in the suburbs wants.
What is hard is finding property owners to rent out needed spaces. We turned to religious centers, funeral homes, non-profits, and other businesses that could rent out empty spaces Monday-Friday. Commuters can reserve up to 14 days, pay for it online, and it starts at $6 per day. We are in the business of acquiring vendors, not buyers. We want someone who can help us grow and help a lot of commuters at once.
Boxcar Utilizes Space Already Available:
I hear you actually stopped a parking garage from being built in Connecticut?
Yes- that was a big one for us – that was our pride and joy. We helped utilize these spots at a church and we are just about to announce a Walgreens in Connecticut that will open up 25 new spots. They are really grateful because hopefully in 20 years they won't need any parking garages. Maybe people won't be driving as much then. We don't want to build them unless we absolutely have to. Wouldn't it be great to put green spaces in these parking spots someday – where our kids can play safely?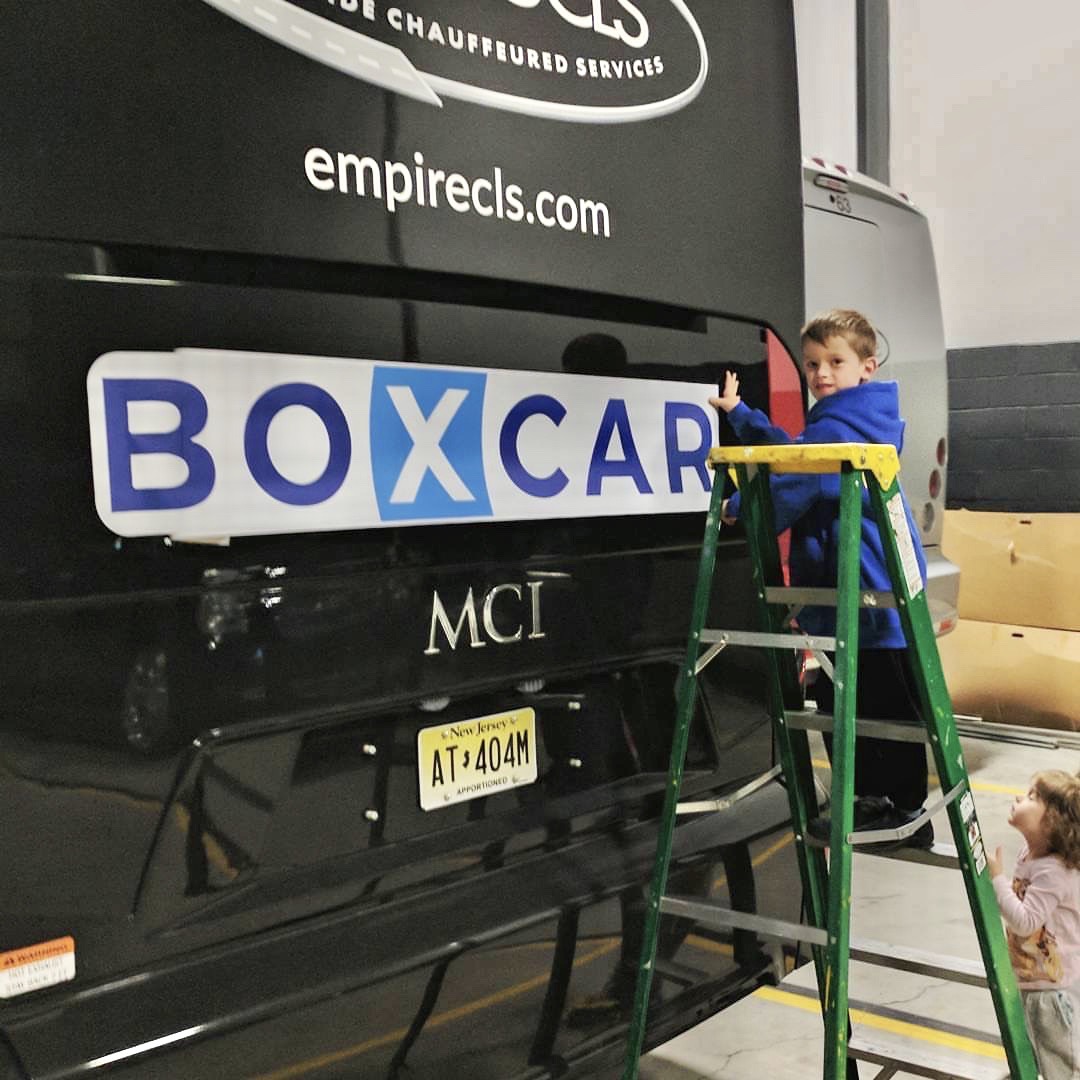 How big is your team now?
Boxcar App now is comprised of 3 full-time employees and 1 part-time. We are pretty small, but we are tight and closing in on financing soon and expanding in near future. We will soon be looking for team members in sales and one key member focused on full-time marketing.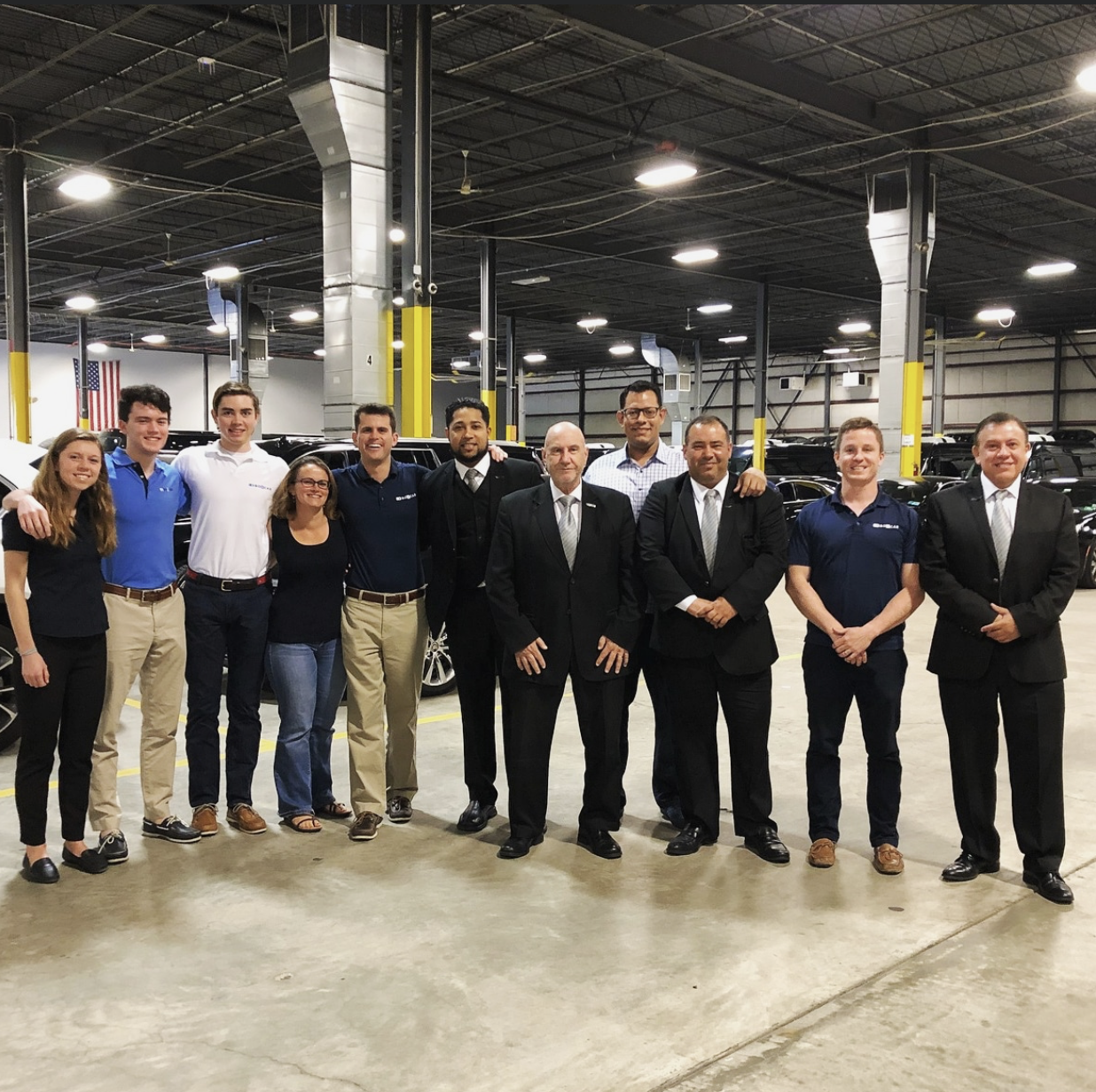 The Business Continues to Grow:
WHERE are you now?
Boxcar App is strong in New Jersey (especially in Union & Morris Counties), Fairfield, Connecticut, Long Island, and suburbs of Boston. We are soon set to expand to outside Chicago, San Francisco, and outside Philadelphia and Washington, D.C. next year. Once you are all digital and you find partners – it's pretty low maintenance.
What the Boxcar App Offers:
Tell me everything that the Boxcar app has to offer commuters right now…
Our app (you can download it right from the website: http://www.boxcarapp.com/) offers commuters parking, transportation, and work space.
Parking: On demand parking that is reservable in advance and guaranteed. You'll never have to worry about where to park again! Most of our parking spots are about ¼ mile from the train station. You definitely pay more the closer you are. Examples in Cranford would be spots $4 day at the Cranford Alliance Church and $6 at the old Wells Fargo drive-thru where you get a guaranteed spot whenever you choose to show up. In Westfield we are at the First United Methodist Church, the old Mr. Good Lube, a multi-family home, Westfield Wealth Management, and the Best Western.
Transportation: Luxury Motor Coach service from select town centers to midtown Manhattan. Our buses are top of the line, have Wi-Fi & power outlets, and make stops on both the East and West Sides of NYC. We are operating out of five towns currently! It's more expensive – but you definitely get what you pay for!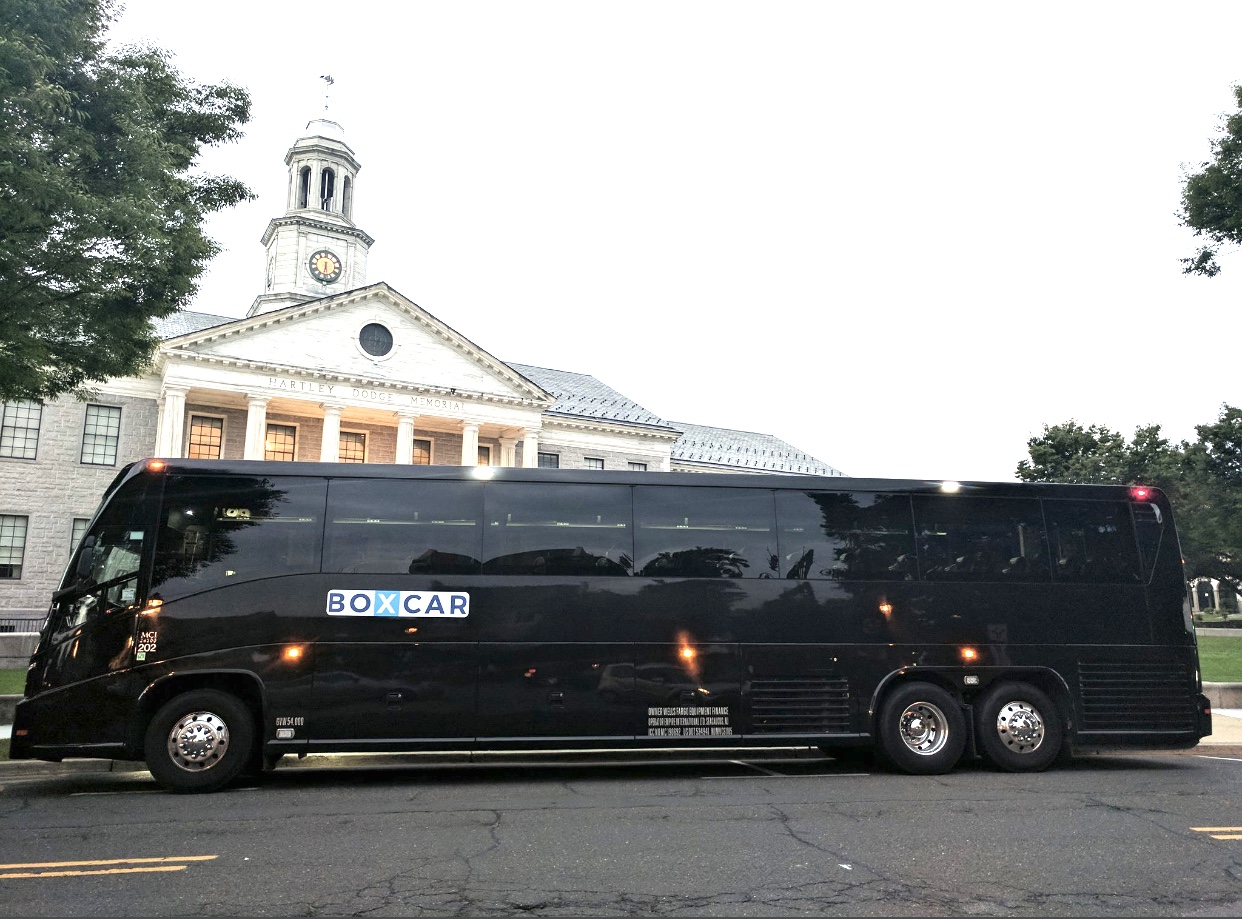 Work Space: We are looking at the future of work. Commuters have city jobs, but they are also working from home more. Some people don't want the coffee shop or aren't disciplined enough at home. Workspaces are popping up all over the place. In fact, our headquarters are based out of The Station @Chatham! These spaces are for those who want privacy and can't get that at home. Use our app to reserve a suburban professional office space – you get a desk, Wi-Fi, a stocked kitchen, phone booth to take private call, and more! Some examples of locations we have partnered with are:
· The Station @ Chatham
· SkyDesk in Livingston
· 3rd Space Newark
· Office Evolution Coworking in Summit
· The Co-Co in Summit
· Office Evolution Private Office in Summit
· Luxurious Conference Room in Westfield
· Work in Style in Westfield
Our app lets you use just what you want, and you decide how you use it! You can cancel up to 5am for parking and 10 minutes before the bus leaves! It's so flexible. You can download the app now and use it all! We even have membership tiers like The Analyst, The Associate, and The VP. If you really like your parking spot or your commute, you can save money and actually compete with NJ bus costs at that rate!
In conclusion:
I am so proud of Joe and his team for the development of Boxcar App, it is such a creative solution to a common problem. I look forward to watching his venture grow and will boast about our hometown entrepreneur every chance I get!