It's the final article of 365's Winter Blog Series! If you have been following the "Hygge" series – we've been talking a lot about bringing the art of coziness into the home. We have learned that hygge is how you feel in a given moment – happiness, comfort, calmness. We realized that you can achieve this "feeling" by adding certain elements back into your life at home. However, Meik Wiking of "The Little Book of Hygge" reminds us that hygge moments outside of the home are just as important and are "in the company of others", "built on the foundation of casualness", "being surrounded by nature", and "experiencing and savoring the present moment".
There are a ton of cozy nooks in the Cranford/Westfield area – places to unwind and have a cup of coffee, sip some wine with friends, relax and pamper, or just feel relaxed in a special space. What are your favorite "hygge" spots? Here's some of 365's top picks to enjoy these last few weeks of winter in coziness and comfort!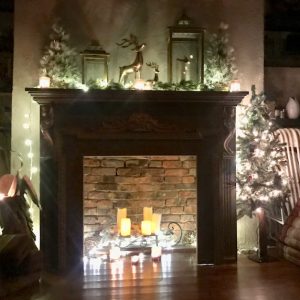 Alluem Yoga (347 Lincoln Ave, Cranford) The ambience in this studio, tucked inside Droescher's Mill, is perfect for yoga and meditation. Enjoy a multitude of classes meant to restore the mind and body and taught by excellent instructors for all levels! The wood rafters and floors, burning incense, fireplace glowing with white lights and candles, lanterns illuminating throughout, and windows decorated with candles and snowflakes – makes this the perfect hygge spot! Imagine how relaxing this studio is in the warmer months with the doors open – you can hear the rushing Rahway River as you "Savasana"!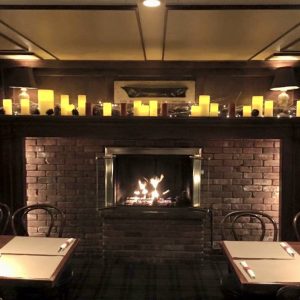 The Cranford Hotel (1 S. Union Ave, Cranford) Not only is "The Hotel" one of the oldest historic building in town (built in 1882), but you feel instant nostalgia when you walk inside. Both the upstairs and downstairs have fireplaces and their craft cocktails are perfect for catching up with family and friends on a chilly night. Whittle away the hours here and enjoy the coziest of spots indoors or sit on the patio to catch the trains and commuters passing by! It's a timeless destination that has captured the hearts of all Cranfordians!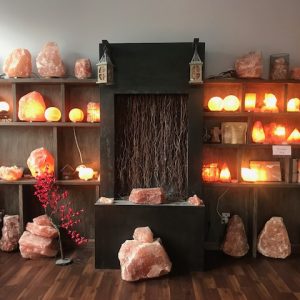 Nature's Salt Cave & Float Pod (49 Alden St, Cranford) Just being here by yourself or bringing your family/friends to sit in this salt cave is super relaxing and cozy. The rooms have that warm, orange glow and you can bring a blanket and relax in lounge chairs. Clearly, the medicinal benefits of a Himalayan Salt Cave (pure salt floor and walls) are perfect for curing wintertime ailments. This day spa also offers yoga and meditation classes inside the cave! Come here to rest, take in nature's medicine, and recuperate!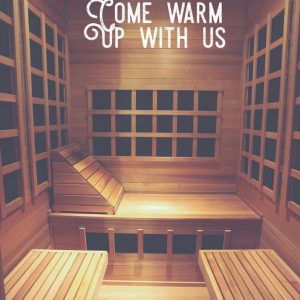 On the Side Day Spa (740 S. Ave W, Cranford) Sometimes it just feels nice to sit in a luxurious and heated sauna! I was very excited to see their winter post about the posh winter beauty essentials that are so close to our area! Again, winter is all about taking care of our bodies and rejuvenation! Enjoy some personal hygge time at this Westfield spa by spending time in their Infrared Sauna! On Mondays-Thursdays, book this room for $1 per minute! The benefits of an infrared sauna vs. steam sauna is warming from the core outward, improving mental clarity, bone/joint health, detoxification, and improving the symptoms of cold/allergies.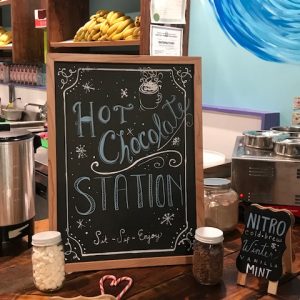 Playa Bowls Cranford (102 Union Ave N, Cranford) Believe it or not, but this local, beachy health food joint is extremely hygge! They play Yule Log on their TV and have the cutest portable fireplace. Their DIY Hot Cocoa Station is out of this world! Whether sipping on hot chocolate, enjoying warm soup, or devouring an acai concoction – one can always find friends and family having a very hyggelig time here! Everyone is always caught up in the best conversation!
Okay…one extra!! It's so hard to pick just FIVE!!! Here is one bonus for those of you who are into this calm and relaxing hobby!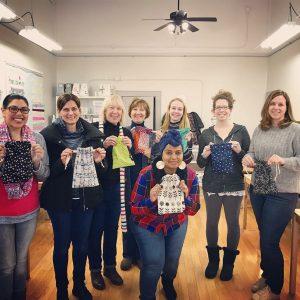 Urban SEWciety (307 South Avenue W, Westfield) On Friday nights, this quaint Westfield textile and sewing shop opens its doors for OPEN SEW! Bring wine or another favorite beverage, your best gals, a personal project, and secure your spot at a sewing machine! The events are completely FREE (registration required) and conversation with new and old friends over a relaxing hobby is quintessentially hygge!
Now that I've shared some of my own cozy finds…please post your own favorite spots to unwind!