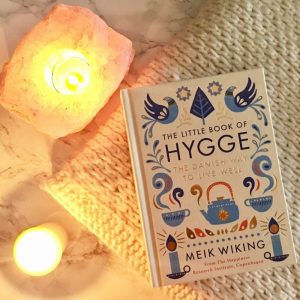 Enjoy your home again! Declutter those living areas and enjoy hanging out in a space with new purpose! According to "The Little Book of Hygge" by the CEO of the Happiness Research Institute in Copenhagen, Meik Wiking, Danes experience 71% of their hygge in their own homes. In fact, "they enjoy the most living space per capita" and will spend their paychecks on quality items for the home that will add to the comfort and hyggelige.
Meik Wiking listed the "Top Ten Things that Will Make Your Home More Hygellig":
A Hyggekrog: This translates to a "cozy nook". Find a spot in your home that you can focus on making cozier and more tranquil. This would likely be the spot that you feel you can ease into a book or enjoy a cup of coffee/tea. A place where you can feel immediate relaxation. Concentrate on making this room or nook more intimate. It can be a chair by a window, a window seat, a spot near the fireplace, or even a corner that you can place some floor pillows and create your own cozy spot!
Meik reports that to "furnish hyggeligt is a big deal in Denmark" and that "some real estate agents use a hyggekrog as a way to sell houses"!
A Fireplace: Meik reports that "according to the National Association of Home Builders, 60 percent of new homes have at least one fireplace, compared with a third of homes built forty years ago." I can definitely attest to the fact that this feature in a home is highly desirable! Sitting around the warm glow of a fireplace could possibly be the most hygge feeling you can achieve in the winter time! Adding a few candles inside lanterns and hurricane containers, twinkling white lights, fresh sprigs of green, and cozy blankets would make this the ultimate spot in the home!
Candles: As I mentioned in my last blog article, candles set an immediate cozy environment for the home. Turn off the loud, overhead lights and use your smaller table lamps. Light either real candles or the new LED candles to create a hygge atmosphere in your living space. Put them everywhere – the bathroom, bedroom, kitchen, and definitely in the living room/family room!
Things Made out of Wood: Part of the concept of hygge is reconnecting with nature and bringing nature back into the home. A pile of wood next to the fireplace, carved wooden trees, candles wrapped in wood – they all add that extra element to creating a peaceful surrounding.
Nature: "Bring the entire forest inside", says Meik! I love adding pine cones, cotton bolls, twigs, and faux animal skins into a living space. Everything combined creates another layer of hygge to the home.
Books: Create the hyggekrog listed above and carve out a cozy nook for you and even the kids! Fill a crate or wire basket with beloved books and it's readily available for an instant shared reading space. How cozy is that!?
Ceramics: Have you seen the latest coffee/hot chocolate bars to add to your kitchen space on social media? While we might not have the space to devote to this – leaving out two of your favorite decorative mugs and a teapot are perfect! It just shouts, "I am here and ready to use!" Cluster together a few of your favorite little vases (they don't have to match) and place a single stem in each! My favorite ceramic is a little garlic house that I bought my husband for Christmas. It is perfectly displayed in our kitchen next to a wick candle!
Think Tactile: Wiking reminds us that "a hyggelig interior is not just about how things look, it is just as much about how things feel."Surrounding yourself with soft blankets, wood elements, glass, steel, ceramics – can change how you feel in a particular room. He wants you to "think about the way objects feel to your touch and add a variety of textures to your home."
Vintage: Proudly displaying your grandma's antiques or vintage store finds are huge in hygge decorating! Anything that brings a feeling of "nostalgia" into the home is key. Remembering that hygge is more about what you feel in your space – add pieces that evoke a special meaning or emotion. You will feel right at home and happy that you gave something old a new vibe!
Blankets and Cushions: Even though I am sure you have heard it before – Wiking reminds us that "to snuggle up with a blanket is very hyggeligt, and sometimes one does it even though one is not feeling cold, simply because it is cozy." Take advantage of the post-holiday sales right now and grab those oversized, luxurious pillows and the coziest of blankets! Make sure they blend with your current pieces and add some extra texture and comfort to the room.
How I Hygged My Own Home!
Before:
I wanted to hygge my formal living room. I felt like everyone always hung out in the back of the house where the TV is located. However, I love the fireplace in the front room and often find my calm here. My favorite pastime is to read a book or catch up on paperwork because this room has such great light! It was super easy to add a few pieces here and there and feel like I had done a complete makeover! I didn't have to remove any of my pillows or other decorations. I simply added some hygge elements and it completely transformed the room! I found everything at Home Goods, Target, The Farmhouse Store Outlet, local craft stores, and some natural sprigs from a local tree and Whole Foods!
I added a few faux fur pillows to my sofa and a gorgeous cream blanket. They immediately transformed this seating area to absolute snugness. Smaller plush pillows added a bit of texture to my conversation chairs! I added a marble tree and some other textured green trees in burlap to the end tables. I adored adding hygge elements to my mantle for added natural elements. Fresh sprigs, pine cones, and raw cotton bolls were placed around my ceramic containers. I inserted LED candles inside each one and was excited to have a remote control for easy turn off/on. A gorgeous wood slab was added with a hand-carved wooden tree on top and I nestled in some real candles that crackle! Next to the fireplace on the floor, I placed a gold lantern with another LED light and then large candles wrapped in birch bark on the opposite side. In the adjacent dining room, I added a paper star lantern and a faux fur throw! Everything was just enough balance of texture, nature, and coziness without adding too much clutter.
After:
I hope that I have inspired you to possibly hygge a room in your home and see how amazing it feels! Everyone deserves to have that one special space that's meant for unwinding and enjoying at the end of the day. Go decorate an area that makes you excited to come home and savor the space and time spent there! Take advantage of those winter sales and buy a few pieces here and there to make a dramatic difference! I can't wait to see the pictures of your cozy spaces – please post and share!