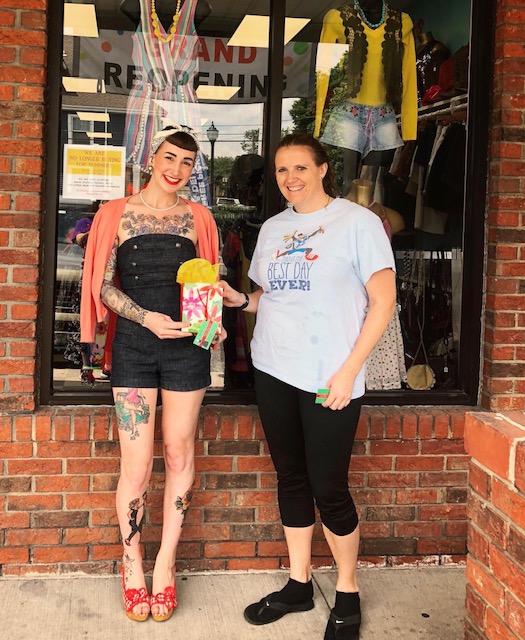 What's not to love about the newest owner of Progress Clothing Resale– Tiffani Serafin! She is a shining star, a powerhouse woman, and her new store at 1100 South Avenue W. in Westfield is full of fun, unique, inspiring, and retro clothes that anyone would love (XS-Plus-Size)! Tiffani started out as an employee at the old Garwood location of Progress Clothing Resale and fell in love with the shop and the business. She took over the consignment and opened the doors to her new location on May 14, 2018. The store is colorful, filled with retro movie paraphernalia, and stocked with amazing clothes and accessories. Tiffani has her finger on the pulse of what's hot and fun in the world of fashion! In just a year's time – this young entrepreneur is hosting her first fashion show ever! Get ready for bright lights, fashion, and fun at the James Ward Mansion this Friday, May 17!
The theme for the evening's festivities is "Dress to Impress…Be You!" The doors of the James Ward Mansion at 169 E Broad St in Westfield will open at 7:30 pm. There will be pre-show drinks, retail opportunities, and a silent auction. The fashion show will begin promptly at 8:09 sharp with a post-show party to follow! We know how amazing her fashion looks in the store… can't wait to see what Tiffani debuts on the runway!
Tiffani's fashion show isn't just glitz and glamour – she's wants to give back to the community in a big way – and chose to partner up withThe Junior League of Elizabeth -Plainfield. This is an "organization of women committed to promoting voluntarism, developing the potential of women, and improving communities through the effective action and leadership of trained volunteers. Its purpose is exclusively educational and charitable." They couldn't be more excited that Tiffani (an avid shopper at The Jumble Store) chose them to be the recipients of this charitable event!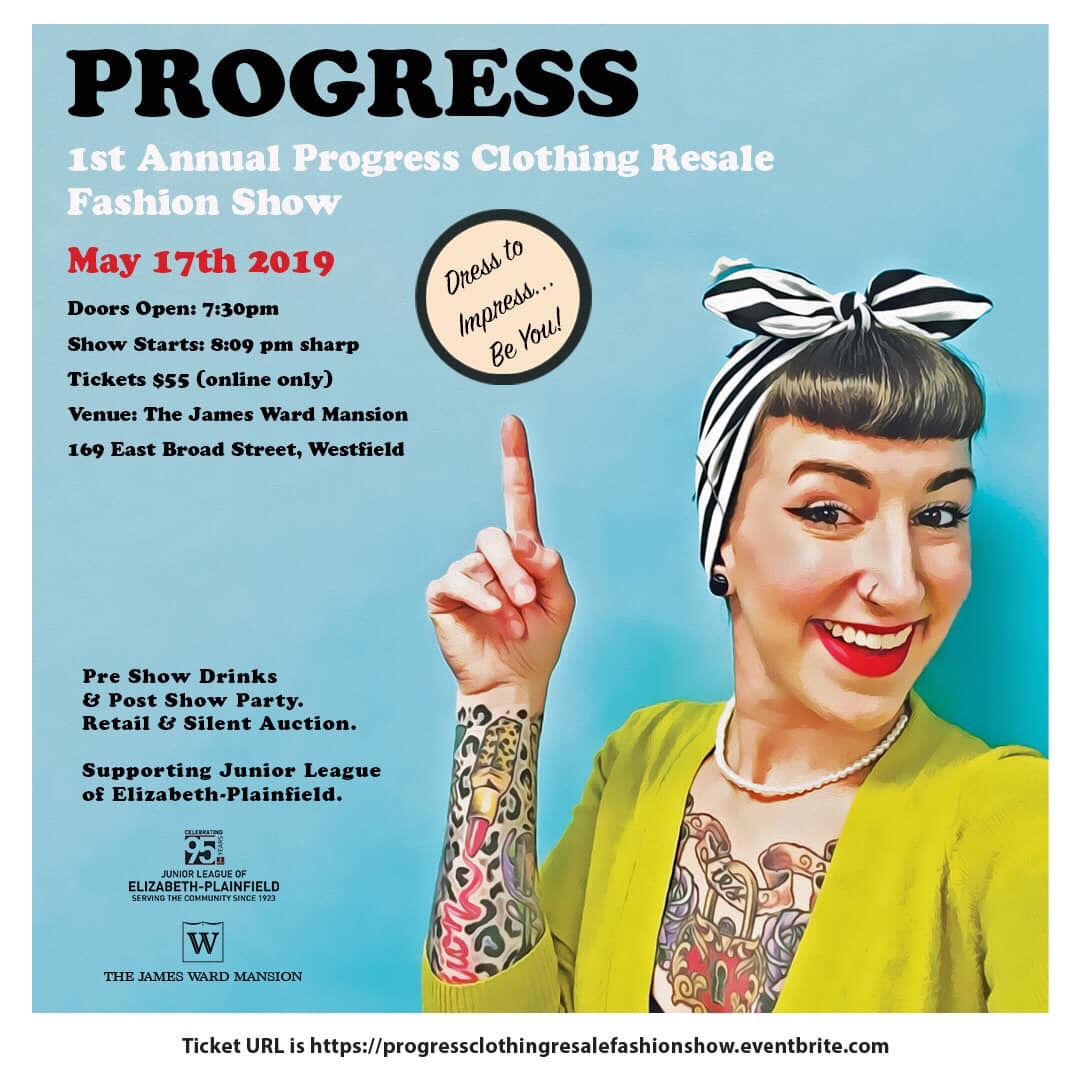 I spoke with Ashleigh Nudo of the JLEP and she related that the organization is honored to be a part of this powerful night for women. "Progress Clothing Resale and The Junior League both function under the same model – women and empowerment. Tiffani has such a positive and uplifting message and we are looking forward to being recognized alongside another woman-led business!"
The JLEP will be using portions of proceeds from the fashion show to help purchase clothing, accessories, and shoes for their Career Closet clients. The Career Closet at The Jumble Store (110 Walnut Avenue, Cranford) started in 2001 in an effort to help women who are part of a re-entry program back to the workplace through a local agency. The JLEP works with several community partners to identify women in need of professional clothing and advice. In the last five years they have dressed over 550 ladies!
Make sure your stop by The Junior League of Elizabeth-Plainfield table at the fashion show to find out more about membership and volunteering with this dynamic and caring group of local women!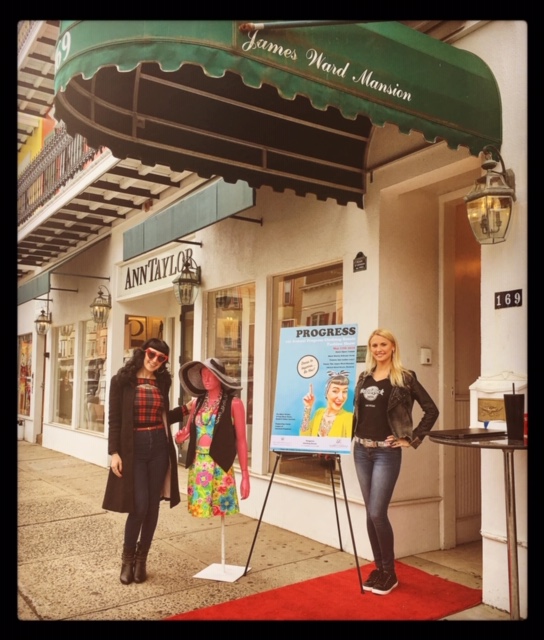 Tickets are selling out quickly to attend the 2019 Progress Clothing Resale Fashion Show! Make sure you purchase your tickets online for $55 per person at the Eventbrite location here: Eventbrite Tickets
Be sure to follow Progress Clothing Resale on Facebook and Instagram to get sneak peeks inside the main event!!!
The whole community of Westfield is so excited for Tiffani! We loved what she wrote about her store opening and it truly embodies the essence of a small business owner:
"To say I feel accomplished is a total understatement. This has been THE BIGGEST and BEST thing that has ever happened to me in my life. I have never put so much heart into something the way I have in this experience"