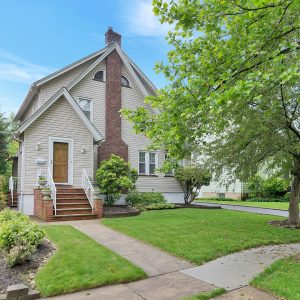 I wouldn't trust anyone else!
Originally, I was hoping to sell our house on my own, but after seeing the amount of time, effort and work that went into the process, I am very happy that we decided to use Sharon Steele as our realtor. We were working with Sharon to identify Cranford homes to purchase. In a short time, Sharon  found us a property that we thought would be great. The only problem was that after our offer was accepted, we needed to sell our house in a hurry. Our offer was accepted the Saturday before Memorial Day and Sharon had a stager at our house on Tuesday (the first business day), photographer on Wednesday, and had scheduled a Realtor Open House for Thursday and a public Open House for Sunday. We left for a long weekend vacation on Thursday, and as we were driving home on Sunday Sharon had sent us three offers, all of which were over asking! From our offer being accepted to receiving multiple offers on our home, only one week. That was just the beginning of the work that Sharon did for us. The bidding war continued for two days, eventually getting to the point where we were concerned over valuation. Sharon helped us to negotiate a "use and occupancy" period of 30 days rent free. We intended to use that time to do renovations on the house that we were purchasing. She also gave us recommendations on a great local electrician who helped us to clear some of the home inspections findings on our house. Sharon helped us through every step of the sale process, but even more important was her assistance through the purchase process. During our home inspection, concerns were identified regarding the structural integrity of the house. Sharon helped us to identify a great structural engineer and the best contractor to evaluate the issues. She provided expectations on the costs to bring them out, and the engineer and contractor were both very honest and fair in their pricing. I would recommend any of the professionals that Sharon recommended to us. They were all top notch and I would not hesitate to use them again. Ultimately, the sellers were unwilling to undertake the structural repairs and we decided to cancel the purchase contract. Throughout the difficult decisions Sharon was a great sounding board for us and provided helpful guidance. Even when we made the determination that we were going to cancel, Sharon supported us. Since then she has continued to look out for homes coming onto the market in the area. On several instances, we have reached out to her to ask about a particular home that we saw online. In every case she was already aware of the house, but had a particular reason for not recommending it to us. With each house we have gone to look and found her reasons to be spot on. With one house she said that if we wanted to buy the house we would need to use a different realtor because she could not support that decision. That showed her commitment to us. She was willing to forego a commission to prevent us from making a bad home purchase. We live in Cranford and we love the town. There is nowhere else that we want to live, and if you are buying or selling in Cranford, you need to have Sharon Steele as your realtor. Not only does she know everything about the town and all of the properties, but she is the only realtor I have met who I truly believes is working for me and in my best interest. If you want someone who is honest, who knows the town, who can make great and helpful recommendations…someone who has been through the process (and all of the potential pitfalls) and knows it inside and out…someone who lives locally and is plugged into all of the best local service providers…someone who you can trust and who is going to look out for you and help you through every step of the process with only your best interests in mind, then you need Sharon Steele. I wouldn't trust anyone else.
Sharon Steele Real Estate
2017-09-12T17:08:35-04:00
Joshua and Kaitlin Kunsman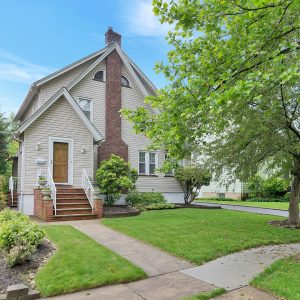 Originally, I was hoping to sell our house on my own, but after seeing the amount of time, effort and work that went into the process, I am very happy that we decided to use Sharon Steele as our realtor.
https://sharonsteelerealestate.com/testimonials/i-wouldnt-trust-anyone-else/