If you live in the town of Cranford NJ, you have most likely been following the work being done at 15 Norman Pl. This is an amazing project by the well-respected Cranford builder TimberRidge Construction . Completion of the home is expected by August 2021. As many residents know, Anthony and Lisa Carbone are residents of Cranford, and truly put their heart and soul into each of their projects. You can follow them on Instagram at @timberridge.construction to see them in action!
Welcome to 15 Norman Pl Cranford (a sneak peek of things to come)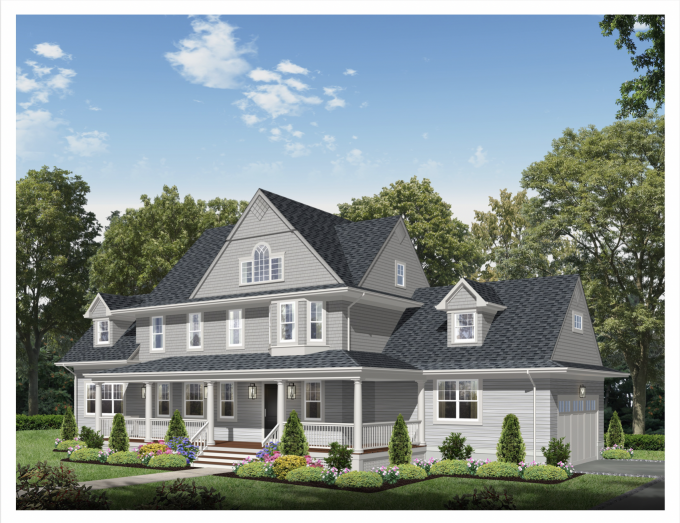 Truly a statement home situated on a .45-acre lot, 15 Norman Pl Cranford is the one that everyone in town is watching, and every homebuyer will love. The lot is spacious and private. A 1993 Rutgers Natural Resources Cranford paper lists a 175-year-old shagbark hickory located at 15 Norman Place. From what I can tell, the tree still stands and looks pretty good for being over 200 years old!
The home itself will be essentially all brand new throughout. However, there are a few features that Anthony, Lisa, and their team committed to saving. This includes the amazing staircase and repositioned original pocket door. Additionally, there is a reproduction of a statement window on the third floor. The finished home will offer an expanded and reconfigured floor plan that will be simply exquisite from top to bottom. The front elevation drawing above was done by architect Kenneth Abrams.  Kenneth is an integral part of the TimberRidge project. Kenneth's creativity and attention to detail are perfectly matched to the TimberRidge model of excellence.